Fiber Optic Connector Products
This week's Product Roundup highlights fiber optic connectivity solutions from leading connector suppliers.
Fiber Optic Connector Products
Weidmuller
's line of RoHS-compliant preassembled fiber optic patch cables for high-speed applications including Industrial Ethernet networks features seven multimode and two single-mode solutions rated for -5°C to +75°C operation, a minimum one-time bending radius of 30mm, and a minimum repetitive bending radius of 60mm. The line's multimode fiber optic solutions have orange PVC jackets and are available in two core diameters, 50µm and 62.5µm, and in several standard lengths spanning 1–20m. Multimode cable assemblies with 50µm cores employ GOF, OM2, zipcord-layout cables; are available with SC-SC, LC-LC, ST-ST, and SC-ST connectors, many of which provide IP20 protection; and exhibit greater than or equal to 600MHz*km bandwidth with less than or equal to 2.7dB/km attenuation at 850nm and greater than or equal to 1,200MHz*km bandwidth and less than or equal to 0.7dB/km attenuation at 1,300nm. Multimode cable assemblies with 62.5µm cores employ GOF, OM1, zipcord-layout cables; are available with SC-SC, ST-ST, and SC-ST connectors, many of which provide IP20 protection; and exhibit greater than or equal to 250MHz*km bandwidth with less than or equal to 3.2dB/km attenuation at 850nm and greater than or equal to 600MHz*km bandwidth and less than or equal to 0.9dB/km attenuation at 1,300nm. The line's single-mode fiber optic solutions employ OS1 cable with a 9µm core diameter, a yellow LSZH jacket, and IP20 ST-ST or SCRJ-SC connectors, and are available in standard 2m lengths.
TE Connectivity
recently expanded its portfolio of rugged fiber optic connectivity solutions with the new ParaByte parallel fiber optic transceiver, which achieves 10+Gb/s while also meeting standards for rugged performance. Built and qualified in accordance with rigorous MIL-STD-833, -202 and -810 specifications, the ruggedized transceivers have a very small, high-density design that can fit inside a single VPX or VITA chassis and 12-fiber, mateble ribbon cables that help support speeds of up to 12.5Gb/s per channel. They are currently available in parallel mid-board, pluggable mezzanine, and VITA 66 blind-mate configurations with the option of 12Tx, 12Rx, or 4Tx and 4Rx modules. fiber optic connector products
Siemon Interconnect Solutions
' Base 12 LightStack Ultra-High-Density Fiber Enclosures support the migration from 10- to 40- to 100-gigabit speeds in data center and storage area network applications that require high-density, low-loss fiber connectivity, quick and easy installation and maintenance, and flexible patching options over a wide range of distances and configurations while remaining within link-loss budgets. The ultra-high-density enclosures have sleek, modern housings, plug-and-play functionality, and superior port access and cable management capabilities, meet all ISO/IEC 11801-1 ED1.0 and TIA-568.3-D standards, and are available in 1U and 4U variants designed to mount in 19" racks or cabinets. 1U variants weigh 21lbs., measure 1.73" (H) x 18.99" (W) x 20.89" (D), and support 144 LC fibers or 864 MTP fibers, while 4U variants weigh 52lbs.,  measure 6.96" (H) x 18.99" (W) x 20.89" (D), and support 576 LC fibers or 3,456 MTP fibers.
Interstate Connecting Components (ICC)
, a division of Heilind Mil-Aero, stocks LC Field physical contact circular connectors from Amphenol Fiber Systems International, which employ the patented RJStop® system to protect railway, base station, military communications, and marine connections from shock, vibration, dust, and fluid and eliminate the need for in-field cabling and installation tools. The two-channel fiber optic connectivity solutions allow installers to use standard LC or LX5 patch cords in a protective — IP68, shock- and vibration-proof — metallic plug that mates with a MIL-DTL-38999-Series-III-type, tri-start-threaded receptacle with an anti-decoupling device. Shell options include plugs with metal backshells and metal PG clamps, square flange receptacles without backshells, and jam nut receptacles without backshells, each of which is available with one of five plating materials: nickel, olive drab cadmium, bronze, black zinc cobalt, and olive drab zinc cobalt, and corresponding protective caps with nylon cord or metallic chain. The series also features five-keyway polarization (A, B, C, D, and E) and accepts 1.6mm, 2mm, and 2.8mm flat duplex cable or duplex zipcord, as well as a flat duplex cable and duplex zipcord blend. It exhibits typical insertion loss of 0.5db in both multimode and single-mode and is rated for 500-cycle durability.
PEI-Genesis
stocks ARINC 801 Fiber Optic Connectors from Amphenol Aerospace. These multi-channel circular connectors comply with the ARINC specification and are available in straight plug and wall-mount receptacle configurations that have all of the features of standard D38999 shells, including a scoop-proof design, options for alternate keys and keyways, rear accessory threads, and standard insertion/extraction tools (M81969/14-03), but deliver higher bandwidth and reliability and lower insertion loss due to the use of fiber optic termini. The series is available with PC and APC end-face finishes and employs precision, genderless ARINC 801 ceramic termini that can be used in either connector half, are keyed to prevent rotation, and deliver typical multimode insertion loss of less than 0.15dB and a maximum of 0.30dB. It also features three separate alignment features — shell-to shell keys, guide pins, and removable ceramic alignment sleeves — to ensure secure connections and, with regard to the latter, also enables the easy cleaning of the fiber optic termini. fiber optic connector products
Cinch Connectivity Solutions
' Fibreco Dura-Con™ Expanded Beam fiber optic connectors combine the company's proven fiber optic expanded beam technology with the durability of its high-reliability Dura-Con connectors to satisfy the stringent electrical and mechanical demands of harsh-environment military, aerospace, and industrial applications, including downhole drilling equipment. The series features a simple termination process and automatic alignment mechanism that enables rapid in-field installation and repair using standard tools, supports hybrid (power, signal, and optical) contact configurations, and is available in single-mode and multimode options with two, four, six, or eight optical channels and front- and rear-mounted flanges. The range is also easy to clean and, in the event of damage, features field-repairable expanded beam inserts and replaceable and reusable shell parts. It is rated for 500 mating cycles in operating temperatures extending from -46°C to +71°C, ruggedly withstands up to 50g shock and 20g vibration per MIL-STD-1344, is resistant to salt spray per EIA-364-26 Condition B, and exhibits typical single-mode insertion loss of -1.0dB and maximum single-mode insertion loss of -1.5dB, typical multimode insertion loss of -0.7dB and maximum multimode insertion loss of -1.3dB, and single-mode return loss of greater than 34dB open-face and 31dB per mated pair. fiber optic connector products
ITT Cannon
's ARINC-801-Compatible Fiber Optic Series provides end-to-end fiber optic connectivity solutions including connectors, termini, and cable harnesses that meet demanding military, aerospace, shipboard, and defense industry standards for the high-speed, high-reliability, and high-signal-integrity transmission of large amounts of data, signal, and video in even the harshest environments. The series features lightweight fiber optic connector products with a scoop-proof design that offers alternate keying positions and genderless, low-loss, size #16 termini that meet ARINC 801 requirements, are available in both pull-proof and non-pull-proof designs with APC and PC end-face finishes, and are capable of 10+Gb/s transmission speeds. It is rated for 100 mating cycles in operating temperatures extending from -55°C to +125°C. Additional characteristics include aluminum alloy shells in cable plug, wall-mount receptacle, and jam-nut receptacle configurations with olive drab cadmium or electroless nickel plating, thermoset insulators with copper alloy retaining clips, anodized aluminum alloy contacts, 2–32 fiber channels, and buffered, simplex, and multi-channel fiber cable. fiber optic connector products
Smiths Interconnect
's ARINC 801 Fiber Optic Terminus is a next-generation, high-density, butt-joint interconnect technology designed for both multimode and single-mode applications in the commercial aerospace, defense, medical, and space industries. It features standard 1.25mm ferrules with PC, UPC, or APC end-faces and removable alignment sleeves, is compatible with standard LC termination processes, and is available in both pull-proof designs and general-use designs for tight-jacketed cable. In the pull-proof design, cable jackets are crimped to an external body that, in combination with a floating mechanism, effectively avoids any performance loss associated with cable pulls and allows for the use of connectors without backshells, including standard MIL-DTL-38999-type, MIL-DTL-83527-type, ARINC 600, and ARINC 781 connector formats. It also exhibits low insertion loss (0.3dB max. per mated pair) and low return loss (-50dB single-mode), and is easy to install, clean, and remove using standard MIL-DTL-38999 and ARINC 600 size #16 insertion/removal tools. fiber optic connector products
The Fischer FiberOptic Series
from Fischer Connectors delivers faultless optical performance in a wide range of demanding indoor, outdoor, and extreme-environment applications, including marine and underwater, oil and gas, and railway electronics systems. These fiber optic connector products feature a user-friendly push-pull design that enables one-handed mating and unmating, a removable sleeve holder/mono-block mate adapter for quick ferrule access, which enables easy in-field cleaning and maintenance, and rugged environmental protection in both mated (IP68) and unmated (IP67) conditions. They also feature best-in-class butt-joint technology, single-mode (UPC/APC) and multimode (UPC) optical fibers, UPC and SM APC polishing, and low back reflection, and are rated for 1,000 mating cycles. Options include connectors with one, two, or four optical channels, a hybrid connector with two fiber channels and two electrical contacts, and optional gas-tight panel receptacles, all of which are available preconfigured with any length of cable for maximum performance and installation efficiency.
Samtec's FireFly™ Micro Flyover System™ is the first interconnect system that enables the interchangeable use of high-performance, micro-footprint optical interconnects and low-cost copper interconnects within the same PCB connector system. The flexible system simplifies board design, enables chip-to-chip, board-to-board, on-board, and system-to-system connectivity over long distances (up to 100m) at data rates up to 112Gb/s PAM4, and supports high-density board layouts. It also employs OM3 multimode fiber, security features including a positive latching mechanism, weld tabs, and loading guides, and conduction- and convection-cooling heat sinks. The ECUO Series Optical Micro Flyover Cable Assembly is available in x4 and x12 designs capable of up to 28Gb/s while the ETUO Extended Temperature FireFly, which is designed for use in military and industrial applications with operating temperatures extending from -40°C to +85°C, is available in x4 and x12 transceiver systems with performance up to 25Gb/s per channel. Both are available with variety of end options — including MT38999, MTP, MPO, ARINC 801, and ARIB-, LC-, and VITA 66.X-compatible variants — and are compatible with both transparent and non-transparent bridging.
Bulgin
's new 6000 Series Fiber Range and its inaugural offering, the 6000 Series Harsh-Environment Optical Connector, is designed to provide several years of super-fast, secure, and reliable fiber optic connectivity solutions in areas where unprotected physical-contact fiber simply isn't an option. The new fiber optic connector features a secure, yet easy to operate 30° twist lock mechanism, IP68 and IP69K environmental protection, and a wide operating temperature range extending from -25°C to +70°C. It is made of UV-resistant and flame retardant UL94 V-0 polyamide materials and exhibits an average insertion loss of less than 0.1dB, with a maximum of 0.2dB, and rugged resistance to salt spray corrosion per the EN60068-2-52 Cyclic Kb Salt Mist Test, Marine Security Level 1. The connector accommodates standard LC interfaces per IEC 61754-20 and offers five cabling options: uncabled, cabled from 1–450m, single-mode (indicated by a blue LC, blue cable restraint, and yellow cable), multi-mode (indicated by a beige LC, beige cable restraint, and aqua cable), and custom (indicated by a white LC). Ideal applications include server rooms and other datacom and telecom infrastructure, harsh-environment sensing equipment, civil engineering projects, transportation systems, fiber to the "x" (FTTX) applications including fiber to the home and antenna, and aerospace equipment. fiber optic connector products
TE Connectivity
's Single Wall Heat-Shrink Tubing provides superior electrical insulation, strain relief, and protection against mechanical damage and abrasion compared to standard insulation approaches, such as taping and molding in place. The tubing comes in a wide range of sizes, colors, and materials, offers shrink ratios ranging from 2:1 to 4:1, as well as varying levels of resistance to flame, heat, chemicals, moisture, fungus, and mechanical damage, and is quick and easy to install, conforming to the size and shape of the underlying material with the application of heat. It is also recognized by various testing agencies, including UL and CSA, compliant with AMS-DTL-23053 and MIL-PRF-46846 standards, and available in spool lengths, custom cut lengths, and custom tolerances. Ideal applications include shield splice protection, electrical insulation, mechanical protection for hoses, noise reduction for pipes, insulation and strain relief for fine gauge wires and fiber optic cables, and thermal insulation for substrates, pipes, hoses, and cables in a wide variety of indoor and outdoor installations.
Like this article? Check out our other Product Roundup, New Product News, and 2019 articles, and visit our Markets Page for the latest articles in each of nine markets.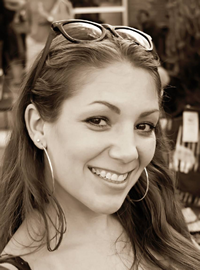 Latest posts by Christine Stieglitz
(see all)