FCI at DesignCon: New High-Speed and High-Density Interconnects
FCI at DesignCon: New I/O Cabling and High Density Connectors
FCI will unveil three new connector solutions at this year's DesignCon 2014. DesignCon is the world's leading exhibition for electronics design engineers in the communications and semiconductor industries, and this is FCI's 13th year participating in the expo.
FCI will debut an I/O cabling solution that supports signal transmission speeds of up to 40Gb/s. Designed to minimize impedance mis-match and signal loss, this new connector is ideal for high-speed 25G+ packaging applications where signal performance integrity is critical.
The second new product addresses applications that require higher current density and less power loss in a low-profile form factor. This connector is able to offer a 30% reduction in contact resistance, which increases its current-carrying capacity. It also features molded-in guide pins to facilitate modular system assembly.
The last product  is specifically designed for applications requiring a direct pluggable connection to an uninsulated bus bar. This new product will complement FCI's bus bar power distribution products by providing a solution with improved electrical performance and long-term reliability.
"We are excited to be able to share our new solutions with the diverse audience at DesignCon 2014. This gives us an opportunity to explore how our solutions can address increasingly stringent requirements across different industries," said Danny Morlion, chief technology officer at FCI Electronics. "Although the three new solutions belong to different product categories, they are all designed with high performance, improved reliability, and innovative architecture in mind. We believed that these versatile products will lay the foundation for the next-generation of electronics and instruments across a wide range of industries."
Besides the unveiling of the three high-speed and high-density interconnects, FCI's booth will spotlight six product categories: High-speed backplanes, high-speed I/O, commercial, storage, consumer, and power connector solutions. FCI will showcase its latest products within each area, and visitors will have the chance to watch FCI's state-of-the-art solutions in action during demo sessions. FCI is partnering with two external vendors for these demos so that design engineers and manufacturers can have a better understanding of these products' applications.
DesignCon 2014 will be held in Santa Clara from January 28 to 31. FCI will be unveiling the three new interconnect solutions on January 29 at 4 p.m. at booth 403. Visitors who visit the FCI booth can also take part in a drawing to win either iPad minis or an iPad Air.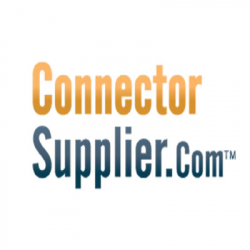 Latest posts by Connector Supplier
(see all)