Connector Supplier's 2019 How-to-Specify eBook
Our 2019 How-to-Specify eBook contains a collection of best practices and product solutions contributed by industry-leading suppliers dedicated to designing, developing, and delivering connector and cabling technologies with the versatility, durability, innovation, and peak performance required to satisfy challenging application demands across various markets.
Topics include connector characteristics, application-specific solutions ranging from consumer to medical and mil/aero, and customization tips. Learn from the best.
2019 How-to-Specify eBook Introduction
In recent decades, an explosion of new interconnect products has given designers of electronic systems a wealth of choices. Product suppliers are continually expanding their portfolios to offer a greater range of connector sizes, shapes, mounting styles, pin configurations, material options, cable compatibilities, standards compliance, and power, signal, and data carrying capacities. New connector designs, as well as refinements to existing designs, means that a suitable connector solution that meets the desired performance, handling, and durability specifications at the right price and within the required time frame should be available for nearly every application.
In our 2019 How-to-Specify eBook, we look to connector industry experts for guidance on how to accurately evaluate the many options available and make the right choice for a given application. The articles collected here will provide designers with in-depth information about and best practices for specifying medical connectors, connectors for PCBs, waterproof connectors for portable devices, and connectors that can endure high-temperatures.
In this edition, we'll also pay special attention to ruggedized connectors. As little as three decades ago, the number of connector suppliers that participated in the market for harsh-environment connectors was relatively small, whereas today practically every connector manufacturer has some type of harsh-environment or ruggedized connector offering.
Initially, harsh-environment connectors primarily focused on applications found in the industrial market, and in particular the factory automation and process control equipment and robotics sub-sectors. Today, harsh-environment connectors are found in just about every market sector. One of the biggest drivers of this change was the expectation that data should be accessible at all times, no matter the application, location, or environmental conditions. This expectation has elicited several new electronic design demands, including the desire for smaller, lighter, and more durable products across all market sectors, ranging from military to telecom to transportation, and has driven the same requirements in connectors. This "always on" mentality has also increased the trend towards modular equipment, which enables on-site assembly, replacement, and repair, and has increased the requirement for connectors that offer greater EMI shielding, more polarizing options, and advanced sealing capabilities.
One mission-critical market that relies on ruggedized connectors is the military and aerospace industry. Electronics in this market range from soldier-worn systems featuring miniaturized electronics to heavy-duty equipment employed in the harshest environments on Earth. This special issue eBook features several articles that focus on the unique needs of this market, including standards considerations and coupling options. Look for guidance on MIL-DTL-38999 Series I, II, and III connectors, considerations for unmanned vehicles, and other topics of special interest to designers working in this area.
Finally, it's possible that the perfect connector for a given application may not be out there. In that case, custom solutions are your friend. A selection of articles focused on custom connector solutions can help guide you through the design process as you enter new territory and potentially even inspires a new standard connector solution that will provide tomorrow's designers with even more paths to application success.
2019 How-to-Specify eBook Contributors
Air Electro, Inc. · ATL Technology · Fischer Connectors · I-PEX Connectors · ITT Veam · LEMO · Materion · Nicomatic · Phoenix Contact · Positronic · Remke Industries · SOS Engineering · TE Connectivity · TTI, Inc · Yokowo Connectors
ACES Connectors · Advanced Interconnections · Amphenol ICC · Avnet · AVX Interconnect · BTC Electronic Components · HARTING · Interstate Connecting Components · Molex · Mouser Electronics · Newark element14 · NorComp · Omnetics Connector Corporation · Power & Signal Group · PRECI-DIP · Radiall · Samtec Inc. · SCHURTER · The Siemon Company · Smiths Interconnect · TT Electronics · Weidmuller
Connector Supplier's 2019 How-to-Specify eBook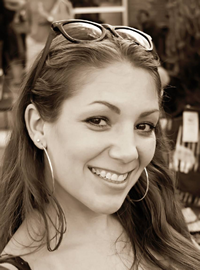 Latest posts by Christine Stieglitz
(see all)