Connector Industry Sales Results to May 2013
Connector Industry Update – How's Business?
Connector Industry Sales Results to May 2013
Connector industry sales are soft and have been for 20 consecutive months. Since October 2011, we have recorded only six months out of 20 with monthly sales growth.
The following graph shows monthly world connector sales (percentage change) since June 2011. You will note that sales started declining in October 2011.
Since October 2011, we have recorded 14 monthly sales declines and only six increases.
Flat sales have also been reported by electronic distributors and the semiconductor industry. For example, year-to-date semiconductor sales through April 2013 were up a modest +1.1%. May semiconductor sales were reported up only +1.3%. Growth is always welcome, but increases in the 1% range could only be classified as very modest growth.
We believe the major reason for the lack of growth is related to economic problems in Europe and the fact that growth in global Gross Domestic Product (GDP) is lower than historical norms. Most believe we will remain in a slow growth environment in the electronic industry until the US GDP starts to improve. Encouragingly, the US Federal Reserve is beginning to predict improvements in GDP in 2014 or early 2015.
One very positive event in our current lackluster business environment is the lack of price erosion in connectors. So far, prices have remained very stable and existing connector sales are generating good profits.
Order and Sales YTD May 2013
Connector sales are up +2.2% year over year through May 2013. The following tables show bookings and billings performance by region and total world.
Japan's booking performance continues to decline, with a -11.3% YOY performance in May. China's economy is slowing down, as can be seen in its low order growth.
You will note that North America is outperforming China and Asia Pacific in orders and sales. The last time that happened was a decade ago.
We are predicting a modest upturn in second-half connector sales. This conviction is based on historical data that clearly shows the connector industry achieves about 52% of annual sales in the second half. We are up +2.2% worldwide in sales now and forecast that the full year 2013 will result in sales up +4.4%.
---
No part of this article may be used without the permission of Bishop & Associates Inc.
If you would like to receive additional news about the connector industry, register here. You may also contact us at [email protected] or by calling 630.443.2702.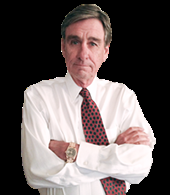 Latest posts by Ron Bishop
(see all)