Cable-Terminated Automotive Connectors Product Roundup
This week's Product Roundup highlights cable-terminated automotive connectors from leading suppliers.
Cable-Terminated Automotive Connectors
Lumberg designs and develops several series of RAST connectors that are widely employed in OEM and Tier 1 automotive applications. These field-proven RAST series encompass an extensive range of cable-terminated automotive connectors, including the economical and space-saving 3517-4 connector, which is part of the RAST 2.5 Series and is amongst the most widely used automotive connector products in the industry. Lumberg's 3517-4 RAST connector leverages insulation displacement contact (IDC) technology, a proven-reliable casing geometry, and reinforced locking toes to support direct mating, enable critical space savings, and achieve high mechanical retention on PCB edges. It also offers optional keying ribs and closed sides and, when those options are incorporated, achieves an outstanding retention force of ≥13.4N. The 3517-4 connector is available with 2–9 IDC poles on a 2.5mm contact pitch, with two different insulating body materials: glass-fiber-reinforced PBT with a UL94 V-0 flammability rating and glow-wire-resistant nylon (PA) with a UL94 V-2 flammability rating, and with tin-plated, tin-plated and lubricated, or pre-nickel and gold-plated bronze contact springs. It can mate with individual conductors or existing harnessing machines with single wires spanning 0.22–0.38mm2 in diameter, and it can also support daisy chain configurations. The cable-terminated 3517-4 automotive RAST connector is compatible with 1.5mm-thick PCBs (±0.14mm), requires ≤4.0N of insertion force and ≥0.5N of withdrawal force per contact, and is rated for 4A at 60°C or 2A at 100°C, 32VAC, ≤5mΩ of contact resistance, and operating temperatures extending from -40°C to +130°C.
Waytek supplies a selection of cable-terminated automotive connectors from the USCAR-compliant Molex MXP120 Sealed Connector System. These compact, high-performance, harsh-environment automotive connectors employ 1.20mm terminals, which minimizes the connector interface and package size compared to the common 1.50mm systems they're designed to replace, and offer higher current handling capabilities and greater robustness than 0.64mm terminal systems, which are another common alternative. They also feature AK cavity definition for global compatibility, female receptacles with independent secondary locking and male blade connectors with primary lock reinforcement to ensure proper terminal positioning and prevent partial insertion, and a single wire seal connection system coupled with a robust perimeter seal to withstand even high-pressure spray environments. In addition, female receptacles feature long shrouds for 1×4 circuit configurations and up to provide scoop-proof protection. The MXP120 Sealed Connector System accommodates wire gauges up to 1.00mm2, limits the connector pitch to 4.00mm, and meets power requirements up to 13A. Ideal applications for the series span both automotive and commercial vehicle applications and include safety restraint systems such as seatbelt pretensioners, airbags, airbag control modules, and supplemental inflatable restraints; body electronics including door locks, exterior lighting, and turn signals; and powertrain applications including emissions controls, fuel injection systems, and ignition coils.
JAE's MX80 Series compact and waterproof automotive in-line connectors are miniaturized and sealed for use in both external and in-cabin vehicular applications with limited mounting and wiring space, including sideview mirrors, indicator lights, blind-spot monitors, motor actuation, and license-plate lighting. These cable-terminated automotive connectors have IP67 silicone rubber seals to prevent the ingress of water and dust in applications, as well as the ability to reach higher sealing specifications upon request, and are tested to USCAR-2 and LV214 design guidelines and performance standards. The MX80 Series is currently available in two-, three-, and four-way versions comprised of in-line pin and socket connectors with standard ISO/JASO 0.64mm tabs, terminal position assurance (TPA) mechanisms that prevent incomplete terminal insertion and provide both audible and tactile confirmation of proper mating, integrated brackets that support chassis-fastening vehicle clips, and three tin-plated copper alloy pins on a 2.54mm pitch. However, additional pin-counts and keying options to ensure proper mating in multi-connector environments will soon follow. These sealed, wire-to-wire automotive connectors also offer ease of use and high reliability performance and are rated for 0.13–1.0mm2 wire (e.g., FLRY-A, FLRY-B, and AESSX) and operating temperatures extending from -40°C to +125°C. Current values differ with regard to wire size and operating temperature, but a maximum current performance rating of 10A is achievable when using the largest wire size.
Allied Electronics & Automation supplies Amphenol Industrial Operations' ePower Series environmentally sealed, press-fit power connectors, which are ideal for use as cable-terminated automotive connectors in applications including hybrid and electric vehicle power converters and charging systems and are also well suited for use in high-power, harsh-environment industrial, military, and aerospace applications including heavy equipment electrification, two- and three-phase motors, and starter generators. Amphenol ePower Series connectors have an all-aluminum shell with integrated EMI shielding, strain relief, and IP67 sealing protection and incorporate the company's patented RADSOK contact technology to achieve higher amperage, lower T-rise, less resistance, and lower mating force. They are rated for 500–1,000VDC operation and 200–700A continuous current, which allows them to replace up to three conventional connectors to save space and cost, and have a 40% smaller footprint than three EMI shielding cable glands, as well as a washer designed to compress shielded cable to the inside surface of the connector shell for easier termination. The series also features excellent vibration resistance, IP2X sealing on pin and socket contacts, two HVIL circuits, and a UL94 V-0 flammability rating and accommodates multiple wire sizes spanning 50–95mm2 and operating temperatures extending from -40°C to +125°C. Options include connectors with two or three 8.0mm, 11.1mm, or 18.0mm touch-proof RADSOK power contacts, crimp, lug, and busbar termination options, and right-angle overmolded configurations.
Hirose's ZE064W Series waterproof wire-to-wire connectors are designed for use in demanding automotive and off-highway applications including converters, inverters, batteries, on-board chargers, and engine control units (ECUs) in personal, commercial, transportation, agricultural, and construction vehicles. These cable-terminated automotive connectors are currently available in monopole and 24-pin versions that feature space-saving compact and low-profile PBT housings, keying mechanisms to prevent mismating, silicone housing and wire seals rated for IP67 and IP69k protection, three-point, double-layer spring contacts on a 2.2mm pitch to ensure high-reliability connectivity in harsh environments, and contact retainers that both prevent incomplete mating and achieve 50N of pull-force strength. They exhibit rugged resistance against high shock and vibration and stable contact resistance for up to 3,000 cycles in operating temperatures up to 125°C, satisfying engine compartment heat resistance requirements, and are rated for 22–20AWG wire, up to 2A (24-pin) or 5A (monopole), 250VAC, operating temperatures extending from -40°C to 125°C, and 30 mating cycles. The series is also well suited for use in a variety of industrial applications.
ERNI's iBridge Ultra family of compact, cable-terminated automotive connectors is UL-certified, tested to USCAR-2 and USCAR-21, and especially well-suited for use in space-constrained, high-vibration, and harsh-environment wire-to-wire applications in the automotive, industrial, telecommunications, and medical markets. Optimal automotive market applications include on-board charging systems, engine control systems, and control units for components such as sensors, motors, fans, switches, heating elements, and LEDs. The iBridge Ultra family currently offers vertical and right-angle male connectors with SMT or dip-solder terminations, female connectors with 180° cable outlets, and standard, single- and dual-ended pre-cabled assemblies with cable lengths up to 100mm, all of which incorporate polarity reversal protection to ensure proper mating. The family's SMT male connectors feature soldering clips to provide strain relief and ensure PCB retention strength and are supplied in tape and reel packaging. Its dip-solder male connectors are supplied in tube packaging for automated assembly, and both male connector variants feature robust, coplanar, stamped contacts with high current-carrying capabilities. The family's female connectors feature dual-beam contacts with a closed-box design that ensures the reliable positioning of the male contacts and terminal position assurance (TPA) mechanisms that compensate for mating misalignment and also function as secondary locking mechanisms to provide additional protection against high vibration. iBridge Ultra cable-to-board connectors are currently available in eight layouts with 2–12 tin-plated contacts on a 2.0mm pitch and are rated for up to 8A per contact, 22 or 24AWG wire, and operating temperatures extending from -40°C to +100°C.
Amphenol ICC's new FCI Basics Cross-Mate Series provides compact, modular, and reliable solutions for wire-to-board connectivity in automotive, industrial, instrumentation, medical, and consumer electronics applications. The series includes terminal position assurance features to ensure proper mating, touch-proof protection to prevent accidental operator contact with powered contacts, an active latch for strong mating retention, and a mating area guaranteed to establish a reliable four-point contact interface, which is especially beneficial in harsh environments. It is available in vertical and right-angle header configurations made of high-temperature, UL94 V-0, black thermoplastic and equipped with 2–12 tin- or gold-plated copper alloy contacts — each rated for up to 2A — on a 2.00mm pitch. Cross-Mate Series connectors are rated for 100VAC/DC, a minimum of 1,000MΩ insulation resistance, a maximum of 10mΩ initial contact resistance, and 10 mating cycles in operating temperatures extending from -25°C to +85°C. Ideal applications for the series include automotive steering, infotainment, headlight, heads-up display, and comfort (e.g., seat and lighting) systems, IoT devices, home automation equipment, power tools, programmable logic controllers (PLCs), and portable medical devices.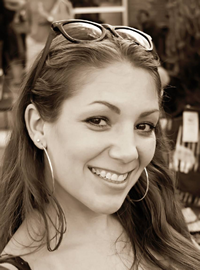 Latest posts by Christine Stieglitz
(see all)