Board-to-Board Connector Products
This week's Product Roundup highlights board-to-board connector solutions from leading suppliers.
Mill-Max Mfg. Corp. offers a line of horizontal SMT (HSMT) headers and sockets with removable, high-temperature nylon caps that provide the convenience of a traditional connector, maintain accurate pin-to-pin spacing, enable group placement of low-profile SMT pins and receptacles, provide a flat pick-and-place surface for efficient automated assembly, and — once removed — provide an interconnect system with a minimal above-board profile of just 1.83mm. The single-row connectors have a 2.54mm pitch, 2–10 gold-plated brass alloy pins, and are packaged on tape and reel. The receptacles have high-reliability, four-finger gold-plated beryllium copper (BeCu) contacts and accept leads ranging from 0.38–0.635mm. The range is ideally suited for low-profile parallel board-to-board or board-to-component mating in various applications, including LED lighting systems.
JAE's WP10 Series stacking board-to-board connectors provide low-profile space savings ideal for use in high-current applications, such as battery connections in compact handheld devices including smartphones, wearables, tablets, laptops, digital cameras, and wireless speakers. The series features high-current power terminals that allow for power distribution of up to 10A, a hold-down structure with a locking mechanism to prevent mating damage, a high extraction force to prevent accidental disengagement, and a two-point structure design for both power and signal terminals to resist twisting stress. It also offers audible mating confirmation, high wear resistance, and high contact reliability, and are lead-free. The dual-row connectors have two signal terminals and four power terminals and a 0.7mm stack height and are rated for 50V, 30 mating cycles, and operating temperatures extending from -40°C to +85°C.
GCT's BH and BK Series high-current board-to-board connectors offer the largest pitch sizes available for standard products — 3.96mm and 5.08mm, respectively — and provide superior connections for a wide range of high-power board-to-board applications, including power management and professional lighting and sound equipment. Both series are capable of 7.9A per pin, thanks to thicker 1.14mm² pins and larger pitches that allow for effective heat dissipation, and are available in surface-mount configurations. BH Series connectors are available with 2–18 contacts, while BK Series connectors are available with 2–15 contacts and also offer an additional elevated pin header connector option.
AVX Corporation's STRIPT™ 70-9159 Series linking board-to-board (BTB) contact system provides cost-effective, ultra-high-reliability linear LED and coplanar PCB connections ideal for off-road vehicle lighting applications. Comprised of two low-profile, single-position, and high-spring-force surface-mount C-clip contacts and a linking bridge contact, the system is designed to absorb broad end-to-end mating tolerances, handle up to 20A of continuous current, and exhibit robust resistance to extreme shock, vibration, and temperatures. Its SMT C-clip contacts are made of made of fatigue-resistant phosphor bronze, have multiple spring-finger contact points that maintain high mating forces and ensure uninterrupted connections, and are only 2mm tall, allowing them to be placed close to LEDs without interference. Integral dimples on the bridge contact provide positive retention in the C-clip contacts to prevent it from backing out, and a centered tang prevents it from moving side to side. It also delivers ultra-high-reliability performance in a lower profile and at a lower cost than traditional insulated connectors. No other BTB solution currently available on the market offers the same size-to-performance ratio or high current handling capabilities, and dual wire-to-board (WTB) connections would add both cost and labor and would struggle to meet the 20A rating.
Amphenol ICC's Minitek® range of compact, modular connectors offers a wide range of customizable board-to-board, wire-to-board, crimp-to-wire, and IDC solutions designed to serve datacom, industrial, automotive, consumer, and military applications. Board-to-board solutions include compact, space-saving connectors with a 1.27 or 2mm pitch and a standoff designs that make it easy to clean soldering contamination from the board. Minitek127® connectors (left) have a 1.27mm pitch and are available in straight, right-angle, surface-mount, through-mount, pin-header, board receptacle, and IDC configurations with three Duplex plating options and up to 100 contacts. Minitek connectors with a 2mm pitch (right) are available vertical and horizontal configurations with single or dual rows, dual-beam contacts for high-reliability connections, eject and active latch features, and very low coplanarity (0.1mm) to facilitate automatic placement.
Hirose's versatile FX30B board-to-board connector system combines a specialized floating contact alignment with a high current-carrying capacity of up to 25A. Part of the FunctionMAX connector family, the FX30B Series has a unique contact design that can absorb misalignment up to ±0.3mm in the X and Y directions and +1.0mm in the Z direction. This is particularly beneficial when multiple connectors are used on the same PCB, as the floating mechanism offers a degree of play between the contacts during mating to ensure safe, properly aligned mating. Ideal applications include medical devices, office imaging equipment, measurement equipment, industrial computer systems, broadcast equipment, base station transceivers, and industrial machinery.
ERNI's MicroSpeed board-to-board connector system provides high-speed data transmission rates of up to 25+Gb/s and up to 18A per contact. These miniature, space-saving connectors also offer high signal integrity, proven reliability and robustness, high PCB retention force, improved EMI shielding, and pronounced pre-alignment features, and are available in vertical and right-angle configurations with SMT and through-hole terminations and 5–20mm stack heights. Blind-mating variants are also available, and ideal applications for the series include industrial automation, datacom, telecom, high-end computing, Industry 4.0, and IoT equipment.
Smiths Interconnect's HPH Series high-density signal PCB connectors for harsh-environment aerospace, defense, and industrial applications are available in three- to six-row configurations with up to 303 0.6mm-diameter signal contacts on a 1.901mm staggered grid. The series' proven Hypertac hyperboloid contacts provide low contact resistance under high shock and vibration, low engagement and withdrawal forces, and a low wear rate for high-reliability performance over long lifetimes of more than 2,000 mating cycles, and are removable for ease of maintenance. The series also offers 1–2mm pitches, 4–7A nominal current ratings, a backpotting option, and several termination options, including crimp, flex, straight and right-angle through-board solder, and surface-mount.
BTC Electronics offers Glenair's MWEB Series EdgeBoard Connectors. Designed to provide reliable, ruggedized alternatives to commercial board connectors in motherboard-to-daughtercard applications, these high-density backplane connectors feature rugged aluminum shells, twist-pin contacts, and a minimal 0.05" (1.27mm) pitch, and meet the requirements of MIL-DTL-5302/120 through /123. The series is available in four styles: surface-mount card-edge for daughtercards, vertical through-hole for motherboards, right-angle through-hole for daughtercards, and prewired cable connectors with 128 or 184 (2 x 92) contacts.
I-PEX Connectors' NOVASTACK35-HDP shielded board-to-board FPC connectors provide high-reliability data transfer and power delivery. They have a 0.35mm pitch, a maximum mated height of 0.75mm, full 360° shielding for closer placement to antennas, heat-resistant UL94 V-0 LCP housings for enhanced protection, 42 or 56 gold-plated copper alloy signal pins with single contact points for high-data-rate performance, four 2.2A gold-plated copper alloy power pins for power delivery, and metal shielding springs for reliable EMI shielding, multiple ground connections, and increased connector retention force. The series is capable of 20Gb/s via USB-C and Thunderbolt™ 3, 10Gb/s via USB 3.1, 8.1Gb/s transmission rates via Embedded DisplayPort (eDP) with HBR3, and is also compatible with PCIe Gen 3 and Gen 4. Parts are made using fully automated manufacturing processes to ensure high precision and are packaged on tape and reel.
Samtec offers one of the industry's largest and most flexible lines of two-piece, pin-and-socket board-stacking interconnects. Available on 0.100", 2mm, 0.050", 0.050" x 0.100", and larger pitches for power applications, these dual-body stacking systems can be used to connect two PCBs, to connect three or more PCBs in pass-through and bottom-entry pass-through designs for low profile stacking, and to connect numerous PCBs in self-nesting systems. The manufacturing process for the popular ZW (0.100"), TW (2mm), FW (0.050"), and HDWM (0.050" X .100") stackers allows for the location of plastic insulators on the pin in increments of 0.005", enabling the delivery of custom stack-height systems with no minimum order size, standard lead times, and no tooling charges.
Newark element14 stocks Harwin's 2mm-pitch high-reliability Datamate L-Tek board-to-board connectors. These fully shrouded, unsealed, rectangular connectors have polarization mechanisms to prevent mismating, a latching feature to prevent accidental unmating, and 2–50 replaceable gold- or gold/tin-plated contacts with 98% pure hard acid gold in the contact zone for enhanced performance. Low-frequency contacts are also available, and ideal applications for the series include low-voltage circuits in a wide range of high-density electronic equipment.
Interested in a specific market? Click a market below for current articles and news.
Automotive, Consumer, Industrial, Medical, Mil/Aero, Datacom/Telecom, and Transportation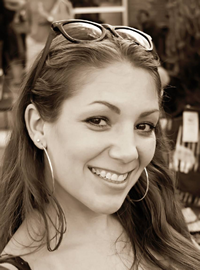 Latest posts by Christine Stieglitz
(see all)