Automotive-Qualified Connectors Product Roundup
This week's Product Roundup highlights automotive-qualified connectors from leading suppliers.
Automotive-Qualified Connectors
JAE's MX72A/MX72B Series self-rejecting AK2 squib (igniter) connectors employ the AK2 standard interface, which has been adopted as the standard interface for automotive airbag inflators in Europe and North America and is growing in global popularity as the number of airbags per vehicle continues to rise. Many of the AK2-compliant connectors currently available on the market require connector position assurance (CPA) components and a secondary installation operation to ensure complete mating, which adds time and cost to the process, as well as increases the risk of incomplete mating in blind-mating installations. As such, JAE designed its MX72A and B Series AK2 squib connectors to ensure high-reliability connections with a single operation. These connectors eliminate the potential for incomplete mating via a spring-operated self-rejection structure that provides positive audible and tactile feedback to confirm proper engagement. They also offer three USCAR- and ISO-compatible, color-coded keying options to help protect against mismating in applications where there are multiple connectors on a single board and each employ two gold-plated pins with three points of contact to ensure reliable, stable performance. In addition, JAE's MX72A and B Series connectors establish serviceable connections that allow for insertion and removal without the use of a CPA. They are currently available as complete cable harnesses with wire sizes spanning 0.35–0.5sq, are compliant with USCAR-2, USCAR-21, and AK2 specifications, and are rated for use in operating temperatures extending from -40°C to +100°C.
TE Connectivity's Generation 50 miniature, unsealed automotive interconnect system is based on the Japan 050 terminal, which is used by most Asian vehicle manufacturers and many other OEMs worldwide, and qualified to USCAR 2 and 21 and compliant with USCAR 25. Generation 50 terminals and connectors (plugs) support wire sizes down to 0.13 mm² to reduce wire harness weight and ease handling, require lower mating forces than traditional connector solutions, achieve multiple points of contact for improved reliability, provide audible confirmation of proper mating, and incorporate terminal locking features as well as an independent secondary lock for exceptional retention strength. The robust connector system also features SMT headers with excellent board retention and coplanarity technology to mitigate connector assembly tolerances, three wire barrel serrations for maximum wire oxide disruption, and an anti-stubbing terminal beam geometry that reduces the risk of terminal push-out and enables excellent insertion and stress distribution by providing a pin opening, receptacle opening, and lead-in funnel molded in the same piece of plastic. Generation 50 connectors are currently available in right-angle, single- and dual-row SMT headers and connector configurations with up to 28 positions on a 1.8mm pitch and optional CPA and wire dress covers. The lightweight, space-saving series is ideal for use in dozens of automotive cabin and body electronics applications.
Phoenix Contact's universal CHARX connect CCS charging inlets enable the safe AC or DC charging of electric cars and utility vehicles using the same charging socket and support both low- and high-power charging (HPC) without the risk of overheating. Originally developed for leading automotive manufacturers in accordance with IATF 16949, IEC 62196, SAE J1772, and GB/T 20234, CHARX vehicle charging inlets are compact, customizable, and easy to design-in, featuring identical dimensions for CCS Type 1 and Type 2 variants for global compatibility. As such, they are already being used to supply new generations of electric vehicles with 250kW of continuous charging power and up to 500kW of temporary charging power with cable cross-sections up to 95mm², making it possible to charge EVs in just a few minutes instead of several hours. The new CHARX inlets are equipped with a first-of-its-kind integrated temperature sensor technology that not only monitors the DC power contacts to protect against overheating but alerts the vehicle to dynamically regulate the requested charging current based on the temperature evaluation. They are also equipped with an electromagnetic locking actuator that makes it impossible to unmate the charging connector during the charging process and IP67, IP6K6K, and IP6K9K sealing to protected against dirt, water, and even water jets. Customization options include installation dimensions, charging power, LED displays, lighting, operating elements, and interlock systems.
BizLink's SAE J1772 AC Level 2 Charging Couplers are industry-standard electric vehicle charging connectors designed for the North American EV market. The AC couplers are compliant with SAE J1772 specifications, certified to UL 2251 and UL94 V-0, and backwards compatible with AC Level 1 charging systems (120V and 16A). They are also sealed against dust, moisture, and corrosion, resistant to common automotive fluids, designed to withstand a wide range of operating temperatures, and rated for more than 10,000 mating cycles. Additional ratings include a 120 or 240V nominal supply voltage and a maximum continuous current of 30 or 50A, respectively. BizLink also offers custom solutions and complete wire harnesses.
PEI-Genesis stocks ITT Cannon's Snap-Lock Circular Series (SLC Series) environmentally sealed connectors for PCB, cable-to-cable, and bulkhead applications in automotive underhood and off-road vehicle applications including engine electronics, instrumentation, inline connections, and sensors. These USCAR-compliant connectors reliably withstand exposure to harsh-environment hazards including shock, vibration, extreme temperatures, dirt, dust, water, oil, antifreeze, and other contaminants and have a user-friendly, easy-install design that provides both audible and tactile confirmation of proper mating. Available in five- and 10-pin variants featuring copper alloy contacts with selective gold over nickel plating on mating surfaces, the series can handle up to 5A continuous over the full range of rated operating temperatures, which extends from -40°C to +125°C, and supports a minimum of 25 mating cycles. SLC Series connectors have high-performance thermoplastic bodies equipped with silicone mating, interfacial, and wire seals, snap-on mounting plates that allow users to easily convert from inline to wall-mount connections to enhance design flexibility and minimize component inventory, and strong snap locks molded into both sides of the connector to lock the halves together when mated. They also offer keyway polarization to help ensure proper mating and accept wire sizes ranging from 20–16AWG.
ERNI's iBridge Ultra family of compact, cable-to-board connectors is UL-certified, tested to USCAR-2 and USCAR-21, and especially well-suited for use in space-constrained, high-vibration, and harsh-environment applications in the automotive, industrial, telecommunications, and medical markets. Optimal automotive market applications include on-board charging systems, engine control systems, and control units for components such as sensors, motors, fans, switches, heating elements, and LEDs. The iBridge Ultra family currently offers vertical and right-angle male connectors with SMT or dip-solder terminations, female connectors with 180° cable outlets, and standard, single- and dual-ended pre-cabled assemblies with cable lengths up to 100mm, all of which incorporate polarity reversal protection to ensure proper mating. The family's SMT male connectors feature soldering clips to provide strain relief and ensure PCB retention strength and are supplied in tape and reel packaging. Its dip-solder male connectors are supplied in tube packaging for automated assembly, and both male connector variants feature robust, coplanar, stamped contacts with high current-carrying capabilities. The family's female connectors feature dual-beam contacts with a closed-box design that ensures the reliable positioning of the male contacts and terminal position assurance (TPA) mechanisms that compensate for mating misalignment and also function as secondary locking mechanisms to provide additional protection against high vibration. iBridge Ultra cable-to-board connectors are currently available in eight layouts with 2–12 tin-plated contacts on a 2.0mm pitch and are rated for up to 8A per contact, 22 or 24AWG wire, and operating temperatures extending from -40°C to +100°C.
LEMO's 1000BaseT-1 Single-Pair Ethernet (SPE) Push-Pull Connectors provide high-speed Ethernet connectivity in automotive, industrial, and transportation applications and are compatible with OPEN Alliance standards for automotive Ethernet connectivity. Based on IEEE 802.3 transmission standards, the self-latching connector series is optimized for size, weight, durability, and usability and designed to operate over a single twisted pair of copper cables capable of supporting 1Gb/s of simultaneous, bidirectional data transfer and 1,000Mb/s full duplex. The series is also designed to reliably withstand the extreme temperatures (-55°C to +250°C) and high mating cycles common in automotive applications ranging from test equipment to sensor and actuator connections in radar, cameras, LTE connectivity, and infotainment systems. The compact 1000BaseT-1 SPE connectors are available with two types of insulators — one for two contacts and one for four contacts and a screen — and are compatible with both shielded and unshielded twisted-pair (STP and UTP) cable. Standard variants are rated IP50, but a watertight version is available packaged in a T Series connector shell.
TTI carries an extensive range of automotive connector solutions from TE Connectivity, all of which are certified to relevant industry standards, engineered to ruggedly withstand the rigors of automotive environments, and built for ease of production. One such product line, TE's 0.50 Connector Series, is designed to support miniaturization and lightweighting trends in automotive applications including electronic fuel injection systems, air conditioning electronic control units (ECU), body ECUs, smart keys, navigation, headlight leveling, power management, data communication modules, drive support systems, meters, and front and rear cameras. Designed for harsh, high-temperature, and high-vibration environments, TE's 0.50 Connector Series is 47% smaller and 53% lighter than its 0.64 Connector Series, which helps engineers optimize design layouts and ECU utilization. The 0.50 SMT header connector offers an optimal balance of robustness, durability, and usability and supports automated soldering processes. The 0.50 plug connector features increased density in a reduced-size design, and the 0.50 receptacle contact features a double-lock mechanism to ensure high reliability performance in harsh environments.
Greenconn has extensive experience designing and developing custom, cost-competitive wire-to-board connectors and cable assemblies for harsh-environment automotive and off-highway applications including engines, gearboxes, power control units, bulkheads, and chassis and cabin electronics. One recent custom connector development for the automotive market featured a rectangular, thermoplastic shell designed to ruggedly withstand shock, vibration, dirt, dust, water, liquid contaminants, and extreme temperatures extending from -40°C to +125°C, as well as highly reliable, 0.64mm square pin contacts rated for up to 3A on a 2.2mm pitch. However, a wide variety of options is available. Greenconn offers box header, elevated box header, IDC, and wafer-style wire-to-board connectors with single- and double-row configurations, straight and right-angle orientations, surface-mount and through-hole leads, keyway polarization, locating pegs, and a variety of customizable pin counts, lengths, materials, and plating materials, as well as spacer and insulator heights. Other options include one of six standard pitches (1.00mm, 1.25mm, 1.27mm, 2.00mm, 2.54mm, and 4.20mm), packaging options including loose pieces, tubes, and tape and reel for automated processing, compatibility with lead-free soldering processes, and RoHS compliance. All of Greenconn's standard and custom automotive connectivity components are manufactured in production facilities certified to ISO 9001:2008 and TS16949.
Ironwood Electronics' Giga-snaP BGA SMT adapters are easy to install, cost effective, and optimized for flexibility, durability, and high-reliability, high-speed performance. Designed to attach BGA chips to target boards quickly, reliably, and economically, Giga-snaP BGA SMT adapters feature female sockets with machined pins epoxy overmolded into an assembly that matches a particular BGA pattern and corresponding male-pin BGA adapters that hold users' BGA chips and allow them to be plugged into the board-mounted female sockets. The patented adapters are available in both standard and custom variants made using an FR4 substrate rather than plastic molded parts, which prevents the potential for both CTE mismatch between the socket and the PCB as well as the risk of warping and fracturing. They also require only half to a third of the insertion force of competing adapter solutions. For instance, competing adapters with 1,000 solder balls typically require 80+ pounds (356+N) of insertion force, whereas a 1,000-ball Giga-snaP only requires 26lbs (115N) of force. Giga-snaP adapters are also designed to remain securely attached to BGA SMT pads through many solder cycles and employ short electrical paths to achieve higher signal integrity performance at high frequencies. In fact, the physical length from the top connection point on the male Giga-snaP adapter to the solder ball on the female adapter is only 4.5mm, which is the shortest connection length available in any machined pin and socket combination currently available on the market. In the automotive industry, Giga-snaP BGA SMT adapters are often used to conduct qualification tests under harsh-environment conditions; for example, testing microcontrollers destined for automotive employment at -50°C. In this scenario, the female Giga-snaP would be soldered to the control unit and the male Giga-snaP would be used to rapidly change out microcontrollers. Since the automotive industry has stringent requirements regarding soldering, and prohibits the same unit from being soldered twice, Giga-snaP BGA SMT adapters offer significant cost savings and extensive qualification testing flexibility.
Materion's Alloy 174 (UNS C17410) mill-hardened copper beryllium (CuBe) alloy strip material provides design flexibility, ease of manufacturing, high-reliability, and durability in miniaturized, high-density, and high-temperature automotive, aerospace, datacom, telecom, medical, and consumer electronics applications including connectors, terminals, and spring contacts for switches and relays. Designed to fill the performance and cost differential between lower performance copper alloys, such as brass, and higher performance beryllium copper alloys, Alloy 174 is engineered to carry high current with a low temperature rise and exhibits superior resistance to stress relaxation at high temperatures, an impressive formability to strength ratio, high electrical conductivity that is four times greater than bronzes and twice that of brass, thermal conductivity that is three to five times greater than competitive copper alloys, enhanced reliability, and predictable normal forces. It ruggedly withstands high stress with a yield strength of up to 125ksi — which is superior to traditional strip alloys including phosphor bronze, silicon bronze, aluminum, brass, and copper nickel alloys — exhibits long-term thermal stability, maintains the highest spring force of any traditional copper alloy at temperatures in excess of 200°C (even when miniaturized), is easily formed into complex shapes, improves signal transfer, enables low insertion and withdrawal forces, and is well suited to highly repetitive cycle lives. When stressed to 45ksi (310N/mm2) in severe reverse bending mode, Alloy 174 still delivers a cycle life of more than 100 million operations. Standard Alloy 174 material features a stain-inhibiting treatment on the surface, which provides temporary protection against the growth of surface films like oxides in even industrial environments with 90% relative humidity at 32.22°C, and is also available with tin plating, solder coating, and precious metal inlays. It is compliant with ASTM B 768, ASTM B 888, and UNS C17410 standards for easier integration with existing projects and specifications.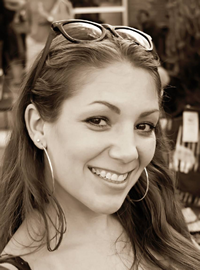 Latest posts by Christine Stieglitz
(see all)