April 2019 Connector Industry News – Part II
Summary coverage of upcoming industry events, as well as recent award, partnership, promotion, personnel, facility, distribution, standards, association, and certification news from across the connector industry.
April 2019 Connector Industry News – Part II
April 2019 Connector Industry News – Part II > Event News
Samtec is showcasing a wide variety of Samtec Solution Blocks — including high-speed board-to-board and cable, optical, RF, micro/rugged, and flexible stacking solutions — at AUVSI XPONENTIAL 2019, the largest and most comprehensive trade show dedicated to unmanned and autonomous systems. The event kicked off in Chicago yesterday, April 29, and runs through Thursday, May 2. Visit Samtec at booth #2014.
If you're attending AUVSI XPONENTIAL in Chicago this week, please be sure to visit AirBorn Inc., Amphenol Military & Aerospace, Fischer Connectors, ITT Inc., New England Wire Technologies, ODU-USA, Omnetics Connector Corporation, Radiall, and TE Connectivity as well.
ITT Cannon is showcasing a wide range of D-Sub, fiber optic, rack-and-panel, and Micro-D interconnect solutions at the 2019 Del Mar Electronics and Manufacturing Show, which will take place May 1–2 in San Diego, California. Visit ITT at booths #271–276.
If you're attending the Del Mar Electronics and Manufacturing Show this week, please be sure to visit sponsoring exhibitors Arrow Electronics, Digi-Key Electronics, and Mouser Electronics, along with other Preferred Suppliers, including AirBorn, Amphenol ICC, Amphenol Industrial Products Group, Amphenol Pcd, Arrow Electronics, AVX, Bulgin, Digi-Key Electronics, Hirose, I-PEX Connectors, ITT Cannon, JAE, LEMO, Metz Connect, Mill-Max, Mouser Electronics, Phoenix Contact, PRECI-DIP, QA Technology, Sager Electronics, Schleuniger, Smiths Interconnect, TE Connectivity, TT Electronics, and TTI, Inc.
ITT Cannon
is exhibiting at Railtex 2019 in Birmingham, UK, May 14–16, where it will showcase its portfolio of rail application solutions, including harsh-environment circular connectors for rail infrastructure and rolling stock and cost-effective solutions for in-car applications. Visit ITT at booth #S05, along with our other Preferred Suppliers binder and HARTING.
Interstate Connecting Components (ICC), a division of Heilind Mil-Aero, is showcasing a diverse range of cutting-edge military and aerospace products, including connectors and accessories from top interconnect manufacturers like Amphenol Pcd and TE Connectivity, at this year's Space Tech Expo in Pasadena, California, May 20–22. Visit ICC at booth #3026.
IPC is inviting engineers, researchers, academics, technical experts, and industry leaders to submit presentation topics and descriptions for the IPC Electronics Materials Forum, a new technical conference dedicated to developments in materials and processes associated with electronics assembly and manufacturing. The conference will take place in Minneapolis, Minnesota, November 5–7, 2019.
April 2019 Connector Industry News – Part II > Award News
TTI, Inc.
received TE Connectivity's 2018 Global Broadline Distributor of the Year Award in recognition of its outstanding sales performance, customer satisfaction, and business plan performance. This is the sixth time that TTI has been honored with this acknowledgement.
The F.A.Z.-Institut, a subsidiary of the renowned Frankfurter Allgemeine Zeitung, recently honored Lumberg as Germany's Innovation Leader in recognition of its innovative strength and leadership, including how strongly their inventions distinguished themselves from previous inventions and how strongly their inventions influenced later inventions.
April 2019 Connector Industry News – Part II >

Partnership, Promotion, & Personnel News
Hirose Electric Co. Ltd., Tokyo, and the HARTING Technology Group have entered into an agreement to jointly develop, standardise, and market an innovative interconnect system for single-pair Ethernet (SPE). The duo's partnership was first announced in the fall of 2016 when Hirose and HARTING jointly launched the ix Industrial® interface, which has since become a popular solution for miniature four-pair Ethernet applications. Now, the partners are pursuing systematic expansion to achieve a complete end-to-end SPE infrastructure solution. This approach includes the development of a practicable portfolio of connectors, sockets, cables, and cable sets, along with efforts to standardize all aspects of the SPE ecosystem and to successfully position the new SPE technology in user groups. The companies are keeping a close eye on standards for single-pair cabling and the components required on the device side, as well as the necessary transmission standards, such as IEEE802.3 BASE-T1, to create a complete infrastructure for Ethernet applications including the continued expansion of the Industrial Internet of Things (IIoT) in markets including transportation, robotics, energy, and industrial automation.
TE Connectivity partnered with Verdical
, a visionary start-up that wants to revolutionize how the food industry grows and harvests food, to develop an innovative sustainable indoor growing system that could help change the way that restaurants and the rest of the food industry think about sourcing fresh ingredients and support today's food quality, safety, and healthy lifestyle demands. Equipped with TE technologies including waterproof connectors, contactless power solutions, antennas, and humidity, temperature, magnetic position, and liquid level sensors, each indoor Verdical unit can product up to 150 pounds of produce and herbs a year.
Phoenix Contact's latest blogs address solutions and implementation tips for smart networks and the importance of derating curves.
Newark, an Avnet Company, launched the industry's first Connector e-Guide: a comprehensive online reference tool that showcases connectors from more than 30 of the most trusted brands. The new Connector e-Guide allows engineers to easily review and select relevant interconnect products from Newark's extensive connector catalog by photo or part number, providing engineers—and especially those who may need to replace a damaged connector without having the part number to identify it—with an invaluable resource that also shares associated products and accessories, such as cable and wire, crimp tools, and other installation aids.
Samtec's latest blogs address testing connectors with mixed flowing gas, thermal shock testing for connectors, and the results of a dual study completed in partnership with Phoenix Contact, which shows that when PCB processing requirements dictate using a 0.10mm stencil, the coplanarity requirements for most connectors can be relaxed to a minimum of 0.15mm. The company also published a blog about Embedded Tech Trends 2019 that includes videos of its two presentations, "Preparing for the Next Wave of High-Speed Fabrics in Embedded Computing" and "Open Technologies, Open Markets: The Value of Standards Participation."
Avnet's new Transportation Solutions Guide
aims to help customers leverage the company's end-to-end ecosystem to design and deliver safer, smarter, and more efficient solutions for three of the fastest-growing markets in transportation: advanced driver assistance systems (ADAS), infotainment, and electrification.
Amphenol RF has partnered with Amphenol Custom Cable to launch an innovative, online, quick-turn cable configuration tool: QuickBuild RF, which will allow customers to configure cable assemblies using a wide assortment of radio frequency (RF) connectors and standard cables at any length. Customers can expect the same high standard of quality that they have come to rely on from Amphenol RF with the customization, customer service, and on-time delivery that Amphenol Custom Cable is widely known for. Made-to-order cable assemblies will be manufactured and shipped within a matter of days with no minimum order quantity (MOQ) and will be delivered in less than a week to customers worldwide.
Samtec updated its Broadcast Video Solutions Guide
to address recent changes in the broadcast video ecosystem, which is experiencing increased demand for high-capacity 4K and beyond digital transmission using today's SDI infrastructure and emerging video-over-IP (VoIP) infrastructure and thus requires expanded capabilities throughout the broadcast video chain, from camera to consumer.
LEONI and relayr, a specialist in industrial solutions involving the Internet of Things (IoT), announced a strategic partnership at Hannover Messe 2019. The two companies plan to jointly develop intelligent cable and automation systems for innovative IoT technologies designed to reduce unplanned downtime of robotic manufacturing lines and raise production efficiency and overall equipment efficacy for automakers and their suppliers. The companies' agnostic position towards automation equipment will provide the necessary flexibility and agility to achieve success within the complexity of today's automotive manufacturing environment, and initial test installations are expected in automotive production as early as later this year.
Amphenol RF's new Smart Agriculture Solutions Guide
is a digital, short-form catalog designed to streamline the interconnect selection process within the precision farming vertical by providing customers with an overview of this emerging IoT-enabled market, a breakdown of its core applications, and information about the connectors, cable assembles, and adapters that can support infrastructure development and withstand rugged field conditions.
April 2019 Connector Industry News – Part II > Distribution News
TTI Inc.
is now the exclusive distributor for SEACON underwater connectors from TE Connectivity, which deliver field-proven dry-mate and underwater-mateable interconnect solutions for undersea applications including remote operating vehicles (ROVs), dive systems, offshore oil and gas exploration, and even commercial and residential swimming pool systems.
Digi-Key Electronics launched PandA™, a new Pricing and Availability tool designed to make it quicker and easier than ever to find product pricing and availability information. The tool allows users to upload a parts list or manually enter multiple parts to get instant pricing, delivers current availability and product information in just minutes, and makes it easy for customers to add parts to their cart for shipment.
Heilind Electronics expanded its already extensive inventory of JAE Electronics connector products with the addition of JAE's DX07 Series Waterproof USB Type-C receptacles, which have a reversible design, a durable locking mechanism, superior EMI/EMC shielding, and a unique insert mold that delivers IPX8 protection, and are available in both long and short shell configurations. The series also supports 5Gb/s SuperSpeed communication and a 5A power supply and is ideal for use applications including smartphones, tablets, PCs, high-definition camcorders, digital still cameras, speakers, headphones, and virtual/augmented reality (VR/AR) devices.
Digi-Key Electronics
is now stocking CUI's IP67 Waterproof USB Connectors, which conform to USB 2.0 and 3.1 Gen 2 standards, are available in Micro-B and Type-C surface-mount and mid-mount SMT configurations, and are rated for up to 10,000 mating cycles.
TTI, Inc. launched a new Bill of Materials (BOM) Upload Tool that allows users to quickly and easily verify the availability of the interconnect, passive, and electromechanical (IP&E) products the project requires with a single upload. Once users upload a spreadsheet of required parts or copy and paste a list of up to 100 parts, the tool scans for TTI part number matches, returns inventory availability, and sends a quote request to users' local TTI sales team. 
Heilind Electronics is now stocking Molex's PicoBlade Connector System, which features a 1.25mm pitch, provides secure electrical connections even under low-current, low-voltage, and high-vibration conditions, and is available in both vertical and right-angle wire-to-board and wire-to-wire configurations with 2–15 gold-plated contacts. Heilind is also now stocking Amphenol RF's 12G High-Frequency BNC and HD-BNC Connectors, which are optimized for 4K Ultra-High-Definition video, provide fully intact signal transmission via a single channel, operate at 75Ω, support 12Gb/s data rates, and are available in both cable configurations and PCB configurations with edge-mount, straight, and right-angle options.
TTI, Inc.
is now stocking AirBorn's RC Series Stackable Connectors, which feature a robust, low-stress design that accommodates virtually any board-to-board spacing, 28–200 high-reliability, individually repairable beryllium-copper (BeCu) contacts that ensure excellent conductivity in even high-temperature applications, a lightweight plastic body, 0.075" contact spacing, and 100Ω and 85Ω differential serial buses. TTI is also now stocking TE Connectivity's INSTALITE Molded Boots with Rayaten Shielding, which deliver 70dB of attenuation up to 1GHz, are easy to install, and are an excellent choice for harnessing applications, as well as Harwin's M225 Industrial High-Performance Connectors, which provide 50% more contact area than traditional two-finger contacts to deliver higher current-carrying capacities, increased vibration handling capabilities, and reduced contact resistance.
April 2019 Connector Industry News – Part II > Associations, Standards, and Certifications News
ITT Cannon's liquid-cooled EV High-Power Charging (HPC) solutionreceived further confirmation from a leading test house that it can operate continuously at 500A. This most recent successful testing, conducted by US-based Intertek, aligns with previous verification from VDE in Europe and reconfirms the solution's 500A continuous charging capability with a 4m cable length and an ambient temperature of 50°C.
IPC — Association Connecting Electronics Industries®  released the new IPC-2591 Connected Factory Exchange (CFX) industry standard to support the quick and easy implementation of  Industry 4.0 and smart factory applications, including machine-to-business data communication. Developed with simplicity in mind, IPC CFX defines all three critical elements required for a true plug-and-play industrial IoT standard: a message protocol, an encoding mechanism, and a specific content creation element, and can be loaded and fully workable in a matter of hours. In addition, its benefits are made possible without the need for middleware, which provides manufacturers with both significant cost savings and improved reliability.
Four new substances are being added to the Restriction of Hazardous Substances (RoHS) directive. The Delegated Directive (EU) 2015/863 is amending Annex II of the RoHS 2 Directive 2011/65/EU to include bis (2-ethylhexyl) phthalate (DEHP), butyl benzyl phthalate (BBP), dibutyl phthalate (DBP), and diisobutyl phthalate (DIBP), expanding the total number of RoHS substances from six to ten. The amendments go into effect on July 22, 2019 for most electrical and electronic equipment (EEE) and onJuly 22, 2021 for medical devices, including in vitro technologies, and industrial monitoring and control instruments, but ECIA members are already seeing many customer requests for RoHS status including all 10 RoHS substances and should expect the volume of requests to increase.
IPC's 2019 Study of Quality Benchmarks for Electronics Assembly is currently underway. The confidential survey is open to all companies that do electronics assembly worldwide, including OEMs and contract electronics manufacturing service (EMS) companies, and addresses the industry's most widely used quality measurements, including yields, defect rates, cost of poor quality, rework, test and inspection methods used, inventory accuracy, customer returns, supplier performance, and certifications. The report will show industry averages and percentile data by product type, region, and company size tier. Product types covered in the survey include electronic end-products and systems, rigid PCBs, flexible circuits and rigid flex, rigid backplanes, molded boards, MCM-C-L-D, mechanical assembly, cable and wire harnesses, and discrete wiring terminals and connectors. Participants who complete the survey will receive the findings report at no cost and can use the results to benchmark their operations to world-class quality measurements. The online survey is available in both English and Mandarin Chinese, and the deadline for participation is Friday, May 17.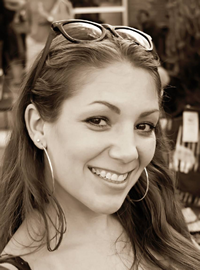 Latest posts by Christine Stieglitz
(see all)