Amphenol NEPTUNE Series Now Listed to UL 1682
Amphenol NEPTUNE Series Now Listed to UL 1682
Amphenol Industrial Global Operations announced its NEPTUNE connectors are now listed to UL1682. These connectors, with ratings from 30A to 400A at 600V, are offered in plugs, mount receptacles, and inline receptacles.
Featuring Amphenol's Starline series contact system, which allows for more amperage and voltage through a smaller connector, the enhanced NEPTUNE line of connectors is half the size and weight of other connectors in their class, and they feature a reduced footprint option, allowing for more flexibility during system design.
NEPTUNE is designed to perform in demanding environments, including land and offshore oil exploration equipment, modular power generation equipment, portable diesel and turbine generator equipment, pumps, welders, compressors, cell base stations, shipping docks, ports' power distribution, and petrochemical applications.
NEPTUNE's contact inserts are reversible and interchangeable to accommodate each application's specific needs. Standard models are made from copper with silver plating, but are also available with optional gold plating. NEPTUNE's aluminum hardware, which is precision-machined from high-tensile-strength bar stock and finished with a hard coating to 40 points on the Rockwell C scale, is both lightweight and rugged.
Amphenol's NEPTUNE series of connectors provides safe interconnections to modular power equipment in all environments. These enhanced connectors are rated IP-68-8 and have a dielectric strength of 1,800V.
Pricing for the Neptune starts at $125 per mated set.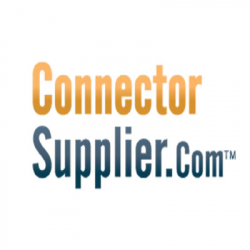 Latest posts by Connector Supplier
(see all)