2023 New World Circular Connector Market Research Report
Circular connectors have represented a major portion of the connector industry for a long time, but new technologies, standards, and product opportunities keep this category fresh. The new World Circular Connector Market Research report by Bishop & Associates details the state of the circular connector.
With more than a century of use, circular connectors were among the first connector products to find widespread use in electronic design. Today, thousands of variations of this form exist, and circular connectors continue to evolve to accommodate the high-speed, high-power, and complex needs of modern electronic systems.
They are differentiated by shell size, polarizations, different contact types, arrangements and retention means, mating/coupling options and threads, materials, and environmental sealing capabilities, including pressurized and hermetic. The commonality is that they have a cylindrical housing and circular contact interface geometries. Circular connectors are used where features such as quick engagement/disengagement, environmental sealing, and rugged mechanical performance are needed, including medical devices, industrial machinery, entertainment equipment, instrumentation and test equipment, transportation technologies, data processing, and military, aerospace, and deep space applications.
World Circular Connector Market 2023
A new Bishop & Associates report, World Circular Market Report 2023, details the breadth and complexity of this facet of electronic components, covering the economic progress, trends, challenges, standards developments, types, and major manufacturers of circular connectors. Circular connectors ranked fourth in the top five market categories for connector products in 2022.
This is far from a static market. Circular connectors are a part of every megatrend affecting connector development and sales. The digitalization of data for transfer, storage, and use involving technologies such as IoT with internet and V2X communications has spurred continued miniaturization and new technologies, even new evolutions of familiar standard products. Markets also are developing for new technologies with new connector requirements, such as EV charging infrastructure. This report explores these end use markets and details sales of associated products. A look at funding for new connector development, even for traditional markets such as commercial airframe, illustrates the continued product regeneration and upgrade in this market.
The report also reviews the impact of the COVID-19 pandemic on supply chains, with related new international standardization and sourcing shifts. The years 2021 and 2022 provided many surprises as the world began recovering. The overall strong rally for connector bookings that started in the second half of 2020 began to slow down in late 2021, with circular connectors in stride. Industry economic trends are discussed in the report, but the unusual additional hedge-bookings of 2020-2021 and supply chain recovery that started in 2021 prompted businesses to "plan" for more "normal" growth starting in mid-2022. These activities were affected by extreme worldwide inflation, resulting in concerns for potential recession that showed expansion and induced concerns for 2023 and ongoing results. This report details sales in the circular connector market during this recovery period as well as projections for the next five years by product category, region, end-use markets, and product types.
Bishop & Associates maintains a database of over 750 connector manufacturers, although many more thousands of manufacturers offer circular connectors. Commercial and low-cost products compete with high quality and known producers. This report explores countries of origin, mergers and acquisitions, worldwide supplier output by connector types.
Looking ahead, Bishop also explores opportunities raised by considerations such as changing population demographics, urbanization, international policies, the effects of global warming, and other social factors. This can be expected to result in increased demand for equipment used in agriculture (to feed the added population), commercial UAVs (for almost everything from real estate promotion to traffic control), plus new needs for manufacturing controls and sensors to produce industrial and consumer needs. Meanwhile, power needs will involve increased energy generation by renewable sources such as wind and solar applications. Circular connectors will play a key role in these developments. New emerging markets, such as 5G and 6G, autonomous vehicles, faster transmission speeds (bandwidth), advanced defense systems and equipment (from, hypersonic missiles and mini-UAVs and their controls to next-generation wearables), smaller portable medical diagnostic equipment, and battery storage will also influence connector demand and development in the coming years.
The 2023 World Circular Connector Market Report runs 229 pages and includes seven chapters full of data, analysis, and forecasting for this essential connector market.
Visit Bishop & Associates to learn more about the 2023 World Circular Connector Market Report.
Subscribe to the Bishop Report, a publication by Bishop & Associates, to receive monthly updates on the performance of the connector industry.
Like this article? Check out our other

Datacom Market Page articles, and our 2023 and 2022 Article Archive.

 

Subscribe to our weekly e-newsletters, follow us on LinkedIn, Twitter, and Facebook, and check out our eBook archives for more applicable, expert-informed connectivity content.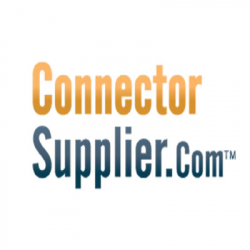 Latest posts by Connector Supplier
(see all)