The Connector Industry in 2013: Is Growth Coming?
The Connector Industry in 2013 – Growth Coming?
January 2013 results were very encouraging. Orders were up 4.8% and sales increased 6.4% year-over-year. This result made four consecutive months, beginning in October 2012, in which both orders and sales grew over the prior year.
Order & Sales Growth Year-Over-Year
Historically, four consecutive months of growth signals a turning point in which demand for electronics begins to strengthen. We were particularly enthusiastic because the positive sales result in October ended seven consecutive months of declining sales.
A Disappointing February
However, just as industry results point to improving business conditions, February 2013 orders and sales dampen our positive outlook. Orders declined 5.7% year-over-year, and sales were down 1.9%. This is a clear signal that we are not yet out of an economic environment that is not robust.
The Positive Signs
There are a number of indicators that suggest we are moving toward a more robust economy:
The US Federal Reserve has projected that interest rates will remain historically low for several more years.

The US housing market is once again growing, inventory is much lower, and home prices are rising.

US unemployment is moving down and is forecast to continue to improve.

US GDP continues modest growth with a small increase projected for the second half of 2013.

China, the electronics industry growth engine, has delivered improving results in recent months.

 

Year-to-date orders are up 6.6% and sales are up 9.5%.

Connector Confidence Index has improved for five consecutive months and is now 65.7. An index above 50.0 is positive and has historically been a good predictor of future growth for connectors.

Amphenol forecasts 2013 growth in a range of 6.1% to 8.5%, and TE Connectivity forecasts 2013 growth in a range of 0.0% to 3.0%.

The Semiconductor Industry Association forecasts 2013 growth of 4.5%.
In summary, unemployment, housing, world GPDs, inflation, consumer confidence, and stock markets are all trending positive.
2013 Connector Industry Forecast
Our bias continues to be for more upside in 2013 than the February results suggest. One month is certainly not a trend. Also, the February book-to-bill ratio was 1.02, which provides a good backlog of orders going into March.
As a result, we are holding our forecast for 2013 of 4.2% growth for world connector demand. China will lead with connector sales up 7.2%. North America will have a good year, growing 5.3%.
The following table displays our forecast by geographic region and market sector:
---
No part of this article may be used without the permission of Bishop & Associates Inc.
If you would like to receive additional news about the connector industry, register here. You may also contact us at [email protected] or by calling 630.443.2702.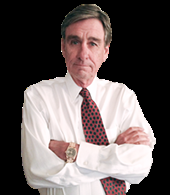 Latest posts by Ron Bishop
(see all)