Top 10 Connector Manufacturers: The Rest of the Story
When we identify the top 10 connector companies, we generally refer to the 10 largest in annual sales. These companies definitely stand out, due to their global presence, broad product offering, and technical capabilities. Certainly, they are very capable enterprises and have a significant impact on the competitive landscape of the connector industry.
The following table identifies the 10 largest connector manufacturers by 2012 annual sales. Their combined sales are $28,477 million, which accounts for 59.8% of the world connector market.
These 10 companies have consistently achieved a higher growth rate than the rest of the industry. Organic growth certainly has been competitive with the rest of the industry, but the primary market share gains for these companies have come from acquisitions.
Just recently, TE Connectivity purchased Deutsch; Delphi acquired FCI's automotive business; Molex announced a definitive agreement to purchase FCT's connector business; and Amphenol adds companies to its lineup on a regular basis. These acquisitions added to the consolidated sales of the Top 10 as well as significantly increased market share.
No doubt the connector industry is consolidating, but that is not unusual. Bishop & Associates has recorded more than 300 acquisitions in the connector industry since 1980.
The 10 biggest companies are important, and it is equally important for connector users to know them well. However, the list of Top 10 companies changes significantly when the definition of "Top 10" changes. For example, it may be important for a design engineer or a purchasing manager to identify the largest and potentially most capable companies that are located close to their operations.
So if the Top 10 definition changes to "the largest companies by geographic region," the list changes significantly —there are actually 29 "Top 10" companies. The following table identifies the Top 10 by region.
Change the definition, once again, to "the 10 largest companies by markets served," and the Top 10 increases to 38 companies.
When the definition is "Top 10 by product type," there are 34 top 10 companies.
Yes, the big companies are important and it is equally important that connector users be fully aware of their capabilities and product offerings. However, the connector industry is very niche-orientated, with more than 1,000 connector manufacturers worldwide. Many of these companies are specialists and have become very good at their chosen niches. Analyzing and purchasing connectors from just the large companies, though, often times can eliminate consideration of excellent, smaller companies. These companies, especially those that have focused on a particular region, market, or product type, may offer better lead times, more advanced technology in a chosen application, or more competitive pricing.
Who are the best manufacturers of fiber optic connectors in Germany or China? Who are the premier manufacturers of connectors used in industrial or alternative energy applications? Who specializes in rack-and-panel connectors, printed circuit board connectors, or IC sockets? The Top 10 list expands significantly as your connector requirements become more specific, making it extremely important that you know who these companies are and how to contact them.
To assist you in your quest for the "perfect" connector company for your particular application or product type, Bishop & Associates offers two services:
1) The Connector Buyers Guide 
The Connector Buyers Guide offers a direct link to the connector contacts, companies, and products you need to know to design today — and to design for the future. This manufacturer directory and portal provides product information, sample request links, connector inventory status, and complete contact information on the global companies that make and supply the parts you'll need when designing or purchasing connectors and cable assemblies.
2) The World's Connector Companies
The World's Connector Companies is an online site that provides profiles of more than 650 connector companies. Each company profile includes headquarters location, website URL, connector products manufactured, markets served, key personnel, annual sales, and manufacturing capabilities.
You may also contact Bishop & Associates if you would like a list of recommended companies to meet your interconnect needs at [email protected] or 630.443.2702.
Ron Bishop, President, Bishop & Associates, Inc.
---
No part of this article may be used without the permission of Bishop & Associates Inc.
If you would like to receive additional news about the connector industry, register here. You may also contact us at [email protected] or by calling 630.443.2702.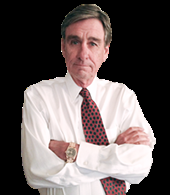 Latest posts by Ron Bishop
(see all)