FCI Adds Active Optical Cable Assembly Solution to Mini-SAS HD Offering
FCI Adds Active Optical Cable Assembly Solution to Mini-SAS HD Offering
FCI is in the process of adding a Mini-SAS HD-based active optical cable (AOC) assembly to its overall active optical cable product portfolio.
FCI's Mini-SAS HD active optical cable offerings are fully compliant to the SFF-8644 standard and meet all signal integrity performance requirements outlined in both SAS 2.1 (6G) and SAS 3.0 (12G) protocols. The cable features a 2.9mm diameter helix-based optical cable that allows for easy cable routing in any direction and boots that will accommodate either straight fiber exit at the back of the connector end or a right-angle cable exit.
"The development of the Mini-SAS HD active optical cable aligns with FCI's high-speed IO value proposition. The addition of this AOC gives FCI the ability to offer a complete and fully qualified Mini-SAS HD product portfolio offering that features internal and external board connectors, in all industry standard configurations, as well as corresponding internal and external mating cables assemblies, which can be optical or copper-based," said Jim David, portfolio director for FCI's high-speed IO product lines.
The Mini-SAS HD board connector also features the addition of heat sinks to enable maximum heat dissipative capabilities that are needed when active optical cables are employed in systems. It will support cable lengths from five meters to 100 meters.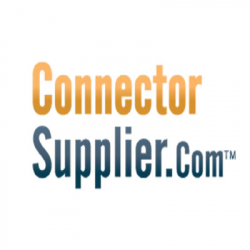 Latest posts by Connector Supplier
(see all)