Connector Industry Performance: 2012 Results
2012 Results
The connector industry ended the year with world sales of $47.05 billion, a year-over-year decrease of -2.7%. The industry lost $1.3 billion in value. This was mild compared to the 2001 downturn when connector sales declined -18.9%, which translated to $6.5 billion less connector sales than in year 2000. The industry experienced still another downturn in 2002 when sales declined -7.6%, another $2.1 billion drop, marking a second consecutive year of sales declines.
However, the mother of all downturns was in 2009 when connector sales dropped -22.0% shrinking the industry by $9.9 billion.
The two previous downturns make 2012 very mild in comparison.
The following table depicts the quarterly results for the year.
Connector Industry Quarterly Sales
The following table shows the regional results for 2012.
Connector Industry Regional Sales
We will publish the final market sector results for 2012 in the February 2013 Bishop Report.
2013 Forecast
We believe the 2012 downturn is now over because we have had three consecutive months of year-over-year increases in orders and sales. Also, China is now beginning to again achieve growth in connector orders and sales.
However, the 2013 growth will probably be modest. We project 2013 to grow 4.2% to $49.02 billion, with each quarter seeing modest sequential increases.
The following tables show the projected quarterly sales for 2013.
Connector Industry Quarterly Sales
This forecast assumes the following:
The European economies begin to stabilize and modest growth is achieved in GDP. Europe is now a significant headwind. GDP needs to improve modestly for growth in electronic demand.
The United States avoids a political stalemate on the budget. If drastic cuts are implemented in 2013, US GDP will decline, causing a significant downturn in electronics demand. We believe the budget cuts will be modest and measured over a period of years. Assuming that happens, the US will see improved GDP growth in 2013.
China has been the growth engine for electronics. It is hard to imagine a successful 2013 in sales growth without China's economy picking up steam. That can only happen with a stabilized Europe and growth in US GDP.
There are a lot of headwinds. We believe our forecast for connector growth of 4.2% is achievable, but currently we do not see much to suggest better growth.
New Connector Industry Forecast Report
Bishop's "Connector Industry Forecast" report is available now.  This eight-chapter report provides an in-depth, detailed forecast of the worldwide connector industry. In addition to the detailed forecasts for each region of the world (North America, Europe, Japan, China, Asia Pacific, and ROW), an industry overview is included that provides current market trends, industry book-to-bill ratios, and outlook narrative. For more information on this report click here.
---
No part of this article may be used without the permission of Bishop & Associates Inc.
If you would like to receive additional news about the connector industry, register here. You may also contact us at [email protected] or by calling 630.443.2702.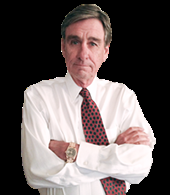 Latest posts by Ron Bishop
(see all)