Yamaichi HDMI Family
Yamaichi HDMI Family adds Variants
Yamaichi Electronics now offers connectors for all five variants of the HDMI interface.
Variants A, B, and C are the older standards and the base versions. The latest developments are with variants D and E. Version D is a Micro HDMI connector and version E is specific to the automotive industry.
Yamaichi Electronics offers high-quality, reliable components for all five versions on both the board and cable sides. The solutions for the D and E variants are particularly innovative.
The Micro-HDMI in Version D (PKS019-40xx-0) provides compact dimensions of 5.80mm x 7.65mm x 3.20mm. The contacts have a special insertion molding that prevents them from bending when the other connector is plugged into them. Lateral guides also support the insertion of the cable side and protect the contacts from lateral stress. This ensures a high level of contact reliability in operation.
The Micro-HDMI series is available in SMT and TH variants and has gold-plated contacts. These D variants are packaged in tape-on-reel, with an additional option of Kapton film to support installation.
The automotive connector in HDMI variant E (PKS019-5000-0) offers a special housing that protects the actual HDMI connector. This allows the interface itself to be slightly recessed so it is easy to build into the chassis. This 19-pin version meets specification 1.4b and has been developed and tested specifically for the automotive industry. Its temperature range is -40° to +85°C and the design provides high tolerance to shock and vibration.
The SMT implementation saves space when assembling the connector, and at 25.5mm x 24.5mm x 12.5mm, it has a distinct advantage over existing solutions. The connector is delivered in tape-on-reel packaging.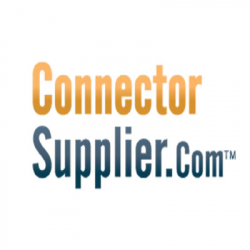 Latest posts by Connector Supplier
(see all)