USB Connector Roundup
This week's product roundup highlights some of the smallest, most reliable, robust, and versatile USB connectors available on today's market.
Amphenol ICC's Mini USB 2.0 connectors have a smaller footprint than standard USB 2.0 connectors, are available with Type B and AB receptacles, and support high-speed data transfer of 480Mb/s. Specified for up to 5,000 insertion cycles, they come in a wide range of mounting and terminating options, including: right angle, vertical, surface mount, and through-hole, and feature a full metal shield for protection against electromagnetic interference and electrostatic discharge. Ideal applications include data transmission, media, and charging in the industrial, consumer, and automotive markets, and free samples are available upon request.
TE Connectivity's USB Type-C connectors offer one of the smallest dual-row SMT footprints available on the market. The compact, splash-proof, mid-mounting receptacles deliver 25% space savings, industry-leading EMI and IP4X-rated ingress protection, enhanced PCB retention capabilities, transmission speeds of up to 10Gb/s for A/V and data, and up to 100W of power at 20V, enabling enhanced ruggedness and design flexibility in a span of harsh consumer and industrial applications. The range also offers a reversible mating interface and, with the use of adapters or converter cables, is backwards compatible to HDMI, VGA, DisplayPort, and other protocols.
Amphenol Pcd's USB 3.0 connectors with USB Field allow users to insert a standard USB 3.0 cordset into a metallic plug that provides robust protection from shock, traction, dust, and fluids without the hazards of in-field cabling and grounding. These metallic plugs connect with receptacles using a MIL-DTL-38999 Series III tri-start threaded coupling mechanism, feature an anti-decoupling device for high-vibration applications, offer both EMI and IP68 protection, and are rated for a minimum of 500 mating cycles. Currently available in shell size 15 with two mechanical coding/polarization possibilities, the series is also available as a plug and cordset combination.
Hirose's CX70 Series USB 3.1 Gen1 Type-C mid-mount connectors support 5Gb/s for high-speed portable and consumer applications and, in addition to reversible insertion capabilities, feature a depth of only 8.35mm, versus up to 9.4mm for conventional Type-C connectors, freeing up critical PCB space for optimized antenna designs and larger-capacity batteries. The 24-position series has a 5A rating for 100W of total power, and features a hybrid SMT and through-hole soldering design that facilitates automated optical inspection and eases the reworking of solder terminal joints with a visible lead design.
BTC Electronics offers a range of rugged, field-installable USB 3.0 connectors from Amphenol Pcd. Solutions include: the USB3F TV (USB-A) connection system for harsh environments, which provides robust protection against shock, traction, dust, and fluids without the hazards of in-field cabling and grounding; USB3F TV (USB-A) transversally sealed receptacles, which prevent fluid and dust ingress even when the plug or cap is not mated to the receptacle; USB3F TV hermetic receptacles, which prevent gas from entering the receptacle even when the plug or cap is not mated to the receptacle; USB3 receptacles with plastic or metallic self-closing caps, which provide automatic protection against dust and liquid ingress; and high-reliability USB 3.0 cordsets designed for both fixed and portable applications in industrial and other harsh environments.
PEI Genesis offers ruggedized metal and composite Sure-Seal® IP67 USB 2.0 Series connector systems. Designed for use in harsh environment I/O applications, including: factory automation, process controls, diagnostics and test instruments, mass transit, and outdoor telecommunications, both series feature a robust construction, provide high-reliability, cost-effective connections, and are waterproof, contamination-resistant, and rated to IP67. Available in a wide variety of configurations, both series also offer excellent versatility and design flexibility for demanding power and data transmission applications.
Heilind Electronics offers Molex's In-Vehicle Smart Charging Modules, which provide fast and effective USB charging for an ever-expanding range of in-vehicle infotainment applications. These single-charger, off-the-shelf USB charging solutions eliminate tooling and engineering support to reduce overall costs and feature protective circuitry to protect connected devices from damage resulting from shorts and overcurrent conditions. The modules are also available in custom designs ideally suited to individual device profiles and capable of providing the maximum power allowed by the device manufacturer.
Bel Magnetics
' innovative line of USB Combination ICM Connectors feature integrated Ethernet magnetics and mate with RJ45 and USB-A connectors. By combining all of these elements within a single, small connector, these integrated connector modules (ICMs) save both valuable edge board space and depth into the PCBA, and are available in USB-A 2.0 and 3.0, single and dual USB-A, and vertical-mount variations with magnetics for 10/100/1000Base-T Ethernet speeds.
Mouser Electronics stocks waterproof USB Type-C cabled connectors from Amphenol LTW. Featuring an IP68-rated USB Type-C connector on one end of the over-molded cable and a non-waterproof USB 2.0 or USB 3.0 Type-A connector on the other, the range supports the USB 3.1 standard with a top speed of 10Gbps and a 5A maximum power supply, providing a robust, single-component solution for data and bidirectional power transmission in harsh environment applications including: industrial automation, data centers, portable devices, automotive diagnostic and infotainment systems, marine electronics, and outdoor LED displays.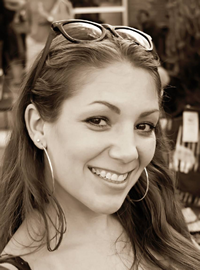 Latest posts by Christine Stieglitz
(see all)