The Need for Adaptability in Aerospace Markets is Driving Interconnect Innovation
New connectors, new materials, new customers, and new technologies are making big impacts in the military and aerospace markets. We spoke to an expert at Amphenol Aerospace to learn more.
The events of 2020 provided a sneak preview of the way the connector industry can adapt to serve customers in a rapidly changing and sometimes unpredictable world. For example, the commercial aerospace industry had a rough 2020 on several fronts, which has reduced demand for new equipment and increased demand for upgrades and retrofits. But the commercial space industry had a great year, and even saw the first manned commercial spaceflight to the International Space Station (ISS) and back (SpaceX's Crew Dragon), which will further increase demand for new equipment. Meanwhile, 5G networks are set to transform society, geopolitical tensions continue, and environmental concerns shape new product development. These shifts, and the new products and technologies they're inspiring, are also rippling throughout the military and aerospace markets. We talked to Kyle Brown, director of marketing and distribution at Amphenol Aerospace (AAO), to see how these developments are impacting activities at the interconnect level.
What are the key equipment trends driving the development of new electronics in the military and aerospace markets?
Well, there are quite a few, but two that have recently presented us with new development opportunities at the interconnect level would be hypersonic missiles and laser weapon technology. First, the speed and altitude at which hypersonic missiles operate requires unique performance levels, such as operating at extreme temperatures. Second, the power required to operate and support laser weapon technology changes how connectors need to perform, both in terms of amperage and voltage. Both of these are major trends in today's military and aerospace markets and have required the development of new electronic components, systems, devices, and equipment.
In 2020, governments around the world committed to considerable increases in military and aerospace spending. Is Amphenol Aerospace preparing to serve any specific trends or demands, given these new budgets? 
Our primary technology focus continues to be on providing higher speeds and higher power in denser packages within smaller form factors — whether that be circular, rectangular, or otherwise. That said, the trend we are most excited to support is in the embedded electronics space. Our Ethernet switch product offering enables our customers to advance their systems and technologies in a way they couldn't before.
Can we expect to see a new circular connector standard or other notable MIL standards that affect interconnects in 2021?
We are actively working alongside the Defense Logistics Agency and a connector peer to develop a microminiature circular connector standard. That is certainly something we are excited about and know our customers are very eager to see developed and released. There are also a few other specifications scheduled for release that we are aware of and actively supporting. For instance, we participate in a number of industry working groups and committees like SAE, EIA, and VITA, to name a few. I think we are well represented across some of the more mature working groups, as well as a few of the newer organizations driving advancement in things like open architecture.
Can you tell me about any recent components that were developed for customers in the military and aerospace markets but have found unexpected utility in other markets? 
To be honest, we see it happen more the other way, with customers requesting that we ruggedize a connector that originated in the industrial or commercial market. Typically, mil/aero interconnect products have a higher application-specific product level due to the performance and reliability required. So, in many cases, those price points don't translate into commercial markets. That said, we have seen a few of our high-speed copper and fiber optic products migrate into 5G infrastructure.
Commercial air has hit a very rough patch. How is Amphenol Aerospace partnering with airlines to solve challenges related to the pandemic? 
There is no doubt that the commercial airline market has seen the worst of it. Obviously, as a connector component manufacturer, we are a bit downstream from the actual airlines, but I definitely think we have adjusted our post-pandemic focus in an appropriate way. For example, areas like in-flight entertainment (IFE) equipment were certainly a focus in the past; however, that may be less important than air filtration moving forward. In many cases, regardless of the end-use application, the interconnects we provide need to operate at high voltage or high amperage at altitude. So, as long as we continue to drive technology that supports greater performance at altitude, whether it be in power or signal, we should be in a solid position to support our customers, and ultimately the airlines.
Fiber is coming into focus as speeds increase. How are optical products impacting system designs and capabilities for your customers?
Fiber is not only nice to have as speeds increase; it's becoming a necessity. 10GBase-T is the highest performance copper-based network interface. However, it has length maximums, weight constraints, and EMI issues that fiber solutions can solve. Additionally, when it comes to fiber, the overall electronics design is much simpler and less power intensive than copper. Lastly, the density you can achieve utilizing MT fiber contacts, connectors, and cables is an order of magnitude higher than classical Base-T interconnects. For example, a D38999 connector with a size 21 shell can achieve impedance matching for up to six channels of 10GBase-T, while an MT solution in the same product series and form factor can achieve 96 channels. So, fiber provides a number of performance and packaging benefits that help improve our customer's system performance.
What materials innovations are impacting new products for these markets — particularly for demanding space environments? 
Generally speaking, connectors typically have three components: shells or housings, inserts and retention mechanisms, and contacts. We are currently seeing innovations in all three of these areas. Some of the more impactful ones fall into connector and contact platings or finishes. For example, some legacy plating materials used for military and aerospace interconnects, like cadmium, perform well but have significant environmental downfalls. So, we are continuously developing new plating materials that exceed cadmium's performance levels while also satisfying new and future environmental requirements and restrictions. Our AP-93 plating is an example of that.
Additionally, in some of our traditional end markets, the need for higher power drives the need for new contact materials. Lastly, and while not specific to space but certainly driven by it, the need for connectors with higher performance capabilities, smaller, lighter weight form factors, and advanced sealing has become more critical than ever. The development of new silicone and thermoplastic materials is key to providing lighter-weight solutions while still meeting existing performance requirements, like outgassing, needed for space. Overall, materials can often be the gating factor in a connector's performance, so the research and development of both new and existing materials is essential.
As commercial space travel develops, will the components involved change or be impacted in any way? How do these clients differ from government clients in terms of their demands for electronic systems?
The advancement in commercial spaceflight is by far one of the most exciting developments in our industry today. There are both differences and similarities in how these companies design and bring their products to market versus the traditional government space organizations. That said, the products being designed for this market still need to meet the highest levels of performance given the environment they are exposed to, so that doesn't change.
One of the biggest differences that we see between commercial and government space is reusability, like you see at SpaceX. In many ways, the need for reusable rockets is driving a significant change in the selection and design of connectors. Interconnects designed into reusable spacecraft may need new mechanical features that improve reparability or replacement, or increase durability and extend cycle life through multiple launches. These are both areas that have required us to adapt our approach and find new ways and products to support these customers.
With recent cyberattacks, network security is in the spotlight. How can hardware and connectivity solutions help secure our critical networks? What specific connectivity components can help build more secure systems?  
This is a tough one. But I'd say our role as a component and connector manufacturer comes down to creating products or systems that enable and support the ability for authentication and encryption to take place within our products, or at the interface of our systems. While most of our traditional products wouldn't fall into that category, our embedded solutions family of products would be one example where it does, and that can help build more secure systems.
Automation is a key trend in every market. How is it impacting electronics in the military and aerospace markets? 
First, I'd say that automation is key to remaining viable in such competitive markets. Achieving efficiency and quality improvement through automation is one of the fastest ways to drive costs down. Automation has allowed us to build a new state-of-the-art facility in Mesa, Arizona, while still remaining affordable in the U.S. market. Secondly, and perhaps most importantly, the impact automation has on improving quality is significant. Implementing automated in-process inspection or automated optical inspection at final assembly are critical to continuous improvement from a quality standpoint.
What technical challenges are customers asking for help solving in terms of future product designs?
In the military and aerospace markets, each end market has unique technical challenges that require tailored solutions. That may be high power for ground vehicle applications, lower weight for commercial air or space applications, or higher-speed data rates for avionics computing applications. In some cases, our product developments are specific to a customer or end application, but in many cases, we are able to take those ideas and products and incorporate them into broader product lines that can be used in various end applications across multiple markets.
Visit Amphenol Aerospace online.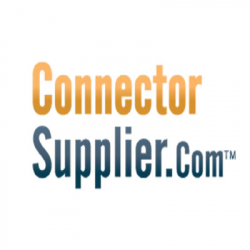 Latest posts by Connector Supplier
(see all)