The Automotive Industry is on the Brink of Total Transformation
In 10 years, the automotive experience will be vastly different than it is today. Automotive capabilities, fueling strategies, usage and ownership patterns, and the overall driving experience are rapidly changing, in large part to innovations that begin at the connector level.
The automotive industry is undergoing an incredibly dynamic period of innovation that will result in the full-scale transformation of cars and car culture. Multiple disruptive trends, including electrification, autonomous vehicles, ride-sharing, and even the potential for automotive air traffic, will change personal transportation on a dramatic scale in the years ahead. These trends have been accelerated through high-speed connectivity capabilities, integrated antennas and sensors, integration with intelligent transportation systems, and the continuous development of lighter, smaller, and more powerful connector and cable products for the automotive market. We talked with Sameer Pagnis, president of global automotive for TE Connectivity, to get a look at the road ahead.
Let's talk about electrification first. EV and HEV sales are picking up, particularly in China and Europe. When do you see widespread acceptance of this technology occurring on a global scale?

We are at an inflection point in the automotive industry, where battery technology is accelerating and infrastructure is developing. From the consumer perspective, the economic comparison between a conventional internal combustion engine and an electric vehicle is getting better and better. But even beyond that, the current COVID-19 crisis has reinforced market conviction that EVs are the future of automaking. If you consider Europe and China, the clear message from regulators is that they are promoting the growth of new energy vehicles (NEVs) with new or extended incentives. We are also witnessing a matching acceleration of OEM intent and investment to develop NEVs. All of this indicates that the hurdles for EV adaption, broadly categorized as range anxiety, infrastructure development, and economic parity or benefit, are being addressed by the market in an accelerated manner.
Analysts and industry participants have different forecasts of how EVs market share will grow, ranging from 30% to 50% over a 10-year horizon. What is consistent across all these forecasts is that they all anticipate an acceleration of industry and consumer adoption. TE's automotive division leaders have invested significantly in anticipation of this moment. As a result, we probably have the widest portfolio of products in the market today, ranging from connectors and terminals to contactors and sensors, which enable electrification and allow customers to innovate new applications and products. 
What engineering solutions are technology or automotive companies still working on to make these vehicles more successful?

By and large, recent EV innovation can be categorized as electronics, software, and power management advances. But if you drill down, it's clear that there is a need for a tremendous amount of data to be managed and exchanged at high speeds, for physical attributes to be sensed accurately, and for high power to be delivered or switched safely. From TE's perspective, the value our connectivity delivers in terms of reliability and safety becomes paramount. The cost of failure is significantly higher for our customers.
TE continuously assesses the technology expertise and process capabilities that are needed not just now, but five years from now. Consider thermal management in the high-power architecture of a car. At TE, we have the ability to simulate our products' ability to thrive in such a harsh environment, providing reliable performance across extended usage in hot, moist, high-vibration conditions. This gives our customers confidence that they can innovate with TE, while our global scale and production capabilities also provides them with the ongoing quantities of products they need at fast speeds.
Another example of innovation would be how battery technology is evolving to provide higher power density. To enable this advance, OEMs need a flexible connectivity solution to connect cells and modules so that they can advance their platforms, without making ongoing investments of time and funds into adapting engineering processes.
What recent developments in the area of connectivity are advancing EV drivetrains in terms of range and other factors?

That's a great question, as it goes to the heart of the range anxiety customers are experiencing. Power density and charging times are constantly evolving in batteries. On the other hand, the integration of the on-board charger, inverter, and e-motor is evolving naturally and simplifying vehicle architectures. In both these cases, OEMs and customers need modular, serviceable, and reliable connectivity that is able to handle higher and higher power levels. TE has a great portfolio of charging inlets with innovative safety features. These inlets meet industry requirements for mating cycles, physical and electronic safety features, and aesthetics.
On the integration side, automation is increasing, as it gives OEMs a significant economic advantage. To support automation, connectivity solutions must address system tolerance, blind mating area, and miniaturization requirements. We have several patented technologies that are built into our products that effectively respond to these significant design challenges.
What is the electronics industry doing to address challenges in the development of charging infrastructure and personal charging options?

The electronics industry will play a key role in developing charging infrastructure and personal charging. Examples include enabling efficient charging and enabling personalized smart charging.
For the higher-power EV charging stations, especially 150 KW+ DC chargers, one of the key challenges is to reduce losses during charging. OEMs are developing SiC- and GaN-based (wideband semiconductor) power electronics that are far more efficient at converting power and reducing losses during charging.
For personalized smart charging, sensors on EVs and chargers will provide the necessary data to enable optimized and two-way charging. An example is increasing the battery temperature as the driver is en route to a charging station, which can reduce charging time or enable vehicle-to-grid charging, although this innovation is still in early stage development.
On to automation. How close are we to seeing a widespread rollout of Level 5 driverless cars?

I think widespread rollout of Level 5 driverless cars is being driven by the innovation of end applications. In controlled environments, a Level 5 vehicle adaption would certainly be quicker. Examples include using Level 5 vehicle use in marked lanes or airports. Wider adaption of Level 5 cars is a more distant reality. Having said that, however, there are several OEMs that can provide you with Level 3 or Level 3+ functionality today.
OEMs and automakers are creating the building blocks of fully autonomous cars as adoption of advanced driver-assistance systems (ADAS) increases. For cars, it means a very different architectural challenge than for industrial and commercial vehicles. A plethora of sensors and actuators are needed to enable ADAS functionality in cars. Once you acquire these signals from the sensors, enormous amounts of data have to be transferred, conditioned, interpreted, and acted upon at high speeds, as they enable infotainment and safety functionality for the car and driver. Our data connectivity solutions focus specifically on these challenges.
In the meantime, what automation-based technologies will we see next in human-guided cars?

OEM and automaker adoption of ADAS is driven by safety, comfort, and connectivity imperatives. It is relatively easy for consumers to understand the benefits of collision avoidance, autonomous emergency braking, or lane assistance. Some of these safety features have even found a place in lower-cost cars. On the other hand, features that are oriented towards comfort and connected trends such as glare control, smart lighting, adaptive cruise control, and interactive navigation tend to appear in premium vehicles. Regardless of which application is being implemented, there is a need for an increased number of sensors, cameras, LiDARs, radars, and actuators. This is what we call the electronification of a car architecture. Each of these features need power, data, and signals to be handled and connected in a manner that meets current automotive standards and best practices.
I understand TE's Urban Air Mobility initiative is working to bring flying cars to market. What can you share about that concept and the connectivity products that make this possible?

As the technology megatrends of robotics, the Industrial Internet of Things (IIoT), and electrified powertrains are navigating a sharper S-curve of adoption, we are also witnessing a cross-pollination of different industries. As an example, our data and devices business unit, which works with hyperscale and semiconductor customers, was typically the group fielding requests for high-speed data management or radio frequency signals solutions. Now with ADAS, the automotive industry also has a need for similar technology.
Urban air mobility is another example of how the technologies from one industry can be adapted over to another. The urban air mobility space is fairly nascent from a technology maturity perspective but is evolving fast. As always, we will stay close to customers, engage early, and serve as their premium partner to enable them to successfully realize their visions.
What other developments should we be keeping an eye on for the automotive market — from a connectivity standpoint?

While the media talk focuses on new architectures and powertrains, from a connectivity standpoint, TE focuses on safety and reliability. Connectors are playing an ever more important role as automotive systems get ever more integrated. The industry is dealing with increased challenges such as thermal management, noise management, vibrations, and redundancy. OEMs will look to expert partners like TE to provide them solutions that perform to their exacting design requirements.
How are connector companies partnering with the automotive industry to create the next wave of innovations?

It is crucial for us to understand what our customers need, both today and tomorrow, and to invest in engineering and process capabilities, and broaden our solution portfolio to meet these needs. We're also investing in other areas, such as our supply chain. As you know, in the past several years automotive supply chains have undergone significant change, and it is our responsibility to help our customers operate more efficiently. Supply chains are also tested at times of stress, such as when countries changed their trade postures or when companies must spin on a dime to address issues related to the current pandemic. During these times, we are able to support our customers at an exceptional level due to the efficiency of our supply chains and agile manufacturing footprints.
The electronics industry has seen a great deal of disruption in the last year, and some terrific successes. Can you tell me about something TE was able to achieve for the automotive market this year, despite the chaos?

This year has tested the resilience of most companies, including their commitments to their employees and customers. From my perspective, every crisis also presents an opportunity. I am pleased to see how our global team came together in this crisis and used it to make our business better. As the travel around the world came to a halt, our engineers continued to "visit" our customers virtually. The factories may have shut down during the peak of pandemic, but the innovation continued. We measure our traction with customers in terms of the projects we acquire in a given year. My leadership team and I were pleased and humbled to see that, through the dedication of our employees and the trust of our customers, we continued to acquire projects at a rate exceeding previous years. In a year where the car production around the world has dropped by about 20%, this speaks volumes about the customer centricity of our team and how our business is positioned for future.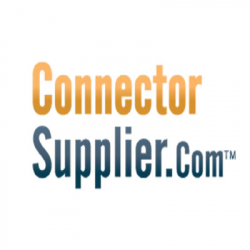 Latest posts by Connector Supplier
(see all)