Sealed Wire-to-Wire Automotive Connectors
This week's Product Roundup highlights sealed wire-to-wire automotive connectors from leading suppliers.
Sealed Wire-to-Wire Automotive Connectors
JAE's new MX80 Series compact, waterproof automotive in-line connectors are miniaturized for use in vehicular applications with limited mounting and wiring space, including sideview mirrors, indicator lights, blind-spot monitors, motor actuation, and license-plate lighting, and have IP67 silicone rubber seals to prevent the ingress of water and dust in both external and in-cabin applications, as well as the ability to reach higher sealing specifications upon request. They are also tested to USCAR-2 and LV214 design guidelines and performance standards. The range is currently available in two-, three-, and four-way versions comprised of in-line pin and socket connectors with standard ISO/JASO 0.64mm tabs, terminal position assurance (TPA) mechanisms that prevent incomplete terminal insertion and provide both audible and tactile confirmation of proper mating, integrated brackets that support chassis-fastening vehicle clips, and three tin-plated copper alloy pins on a 2.54mm pitch but additional pin-counts and keying options to ensure proper mating in multi-connector environments will soon follow. These sealed wire-to-wire automotive connectors also offer ease of use and high reliability performance and are rated for 0.13–1.0mm2 wire (e.g., FLRY-A, FLRY-B, and AESSX) and operating temperatures extending from -40°C to +125°C. Current values differ with regard to wire size and operating temperature but a maximum current performance rating of 10A is achievable when using the largest wire size.
Hirose's new HVH-280 Series high-voltage waterproof connectors for harsh-environment automotive and industrial applications have a compact, low-profile design that offers space savings of up to 40% compared to competing solutions, a robust two-point lock that provides rugged vibration resistance and meets strict automotive industry standards, EMI/EMC shielding that helps maintain high signal integrity, and three keying variations that help prevent mismating. The sealed wire-to-wire automotive connectors also feature IP6k9k-rated environmental protection, IPXXB finger protection to JIS C 9020, and an interlock design that prohibits hot-swapping to further ensure operator safety. The series is rated for 30A, 600V AC/DC, and operating temperatures extending from -40°C to +120°C and is ideal for use in applications including electric vehicles (EVs), plug-in hybrid electric vehicles (PHEVs), fuel cell vehicles (FCVs), and process machinery subjected to high-pressure washing.
Schleuniger's CrimpCenter 36 SP fully automatic wire crimping machine is equipped with extremely precise, high-reliability technology that automates several previously manual processes to further improve efficiency and minimize setup time, achieving an average performance increase of 13%, as well as an 11% reduction in cost per lead. Features include a highly dynamic drive and control concept, an innovative deposit gripper system, optimized default parameter settings, increased feeding speeds from 8m/s to 10m/s, additional wire guides at the machine entrance, improved wire straighteners, automatic pressure adjustments and slider trays, precise cable routing and quick-change mechanisms, synchronization of the feeding unit and conveyor belt speeds, and the ability to self-adjust for various materials. The machine also has an intuitive, icon-based user interface with a touchscreen, EASY software, and integrated technical documents that provide even inexperienced operators with quick and easy access to solutions. In addition, it can be combined with up to six processing stations and a wide variety of accessories for maximum application flexibility, including the manufacture of sealed wire-to-wire automotive cable assemblies.
Molex's Squba Sealed Wire-to-Wire Connectors are now available in 1.80mm- and 3.60mm-pitch designs sealed to IP67 and capable of carrying up to 14A of current over smaller wires than competing solutions (24–16AWG) to deliver reliable power in a wide range of space-constrained automotive, connected home, consumer and commercial electronics, and industrial automation applications. All Squba connectors feature caps that protect seals, ensure more reliable connections, and provide terminal insertion guidance; protected, low-profile, positive latches that further contribute to overall size reductions and prevent wires from getting caught and damaged on latches; primary locks with 30N terminal retention force for reliable, vibration-resistant connections; and clean-body terminals and wraparound insulation crimp for extra security against seal punctures. Squba Series connectors with a 1.80mm pitch are available with 2–10 circuit and rated for up to 6A while those with a 3.60mm pitch are available with 2–4 circuits and rated for up to 14A, and both are rated for operating temperatures extending from -40°C to +105°C. Ideal applications include ATVs, buses, forklifts, recreational vehicles, trucks, and under-dash lighting and wiring systems in ships and boats; smart appliances and home automation, health and wellness, and security and surveillance systems; HVAC systems, landscaping equipment, liquid dispensing equipment, appliances, and vending machines; and food processing equipment, robotics, and industrial controllers, machines, and motors.
Kensington Electronics, Inc. stocks JST's JWPF Waterproof Connector Series, which provides compact, cost-effective, user-friendly, and robustly sealed wire-to-wire (WTW) and wire-to-board (WTB) solutions especially designed to withstand extreme moisture and submersion in automotive, appliance, underwater camera, and consumer electronics applications. The IP67 series has dual locking mechanisms integrated into the connector housing (housing lances that confirm contact lock-in and a plug-to-receptacle interlock that prevents accidental disconnection), preassembled seals, a double-spring contact system that provides superior contact force, and 2–8 lance-less contacts on a 2.0mm pitch with 4.0mm row-to-row spacing for double-row versions and an overall mated size of 21.0mm (WTB) or 30.2mm (WTW). It is rated for 3A, 100V, 26–22AWG wire, and operating temperatures extending from -55°C to +85°C. WTW JWPF Series connectors are available with 2–8 positions, tin-plated brass tab contacts, and tin-plated copper alloy receptacle contacts. WTB JWPF Series connectors are available with 2–4 positions, shrouded headers in vertical or top-entry styles with tin-plated copper alloy contacts, and tin-plated phosphor bronze receptacle contacts. They are also compatible with resin-coated, potted PCBs and their headers can accept WTW JWPF Series receptacles for maximum flexibility.
TTI, Inc. stocks Aptiv's APEX 2.8 Sealed Series wire-to-wire automotive connectors, which deliver heavy-duty performance and a high current rating in a compact, ergonomic, and environmentally sealed design ideal for sealed inline and device applications. The 2.8mm system features mechanical polarization to ensure proper mating, a primary lock retainer that withstands up to 12g vibration, and an IP68 interfacial seal and meets or exceeds USCAR design guidelines and performance standards, including GMW3191. These compact automotive interconnects are available in male and female configurations with 2–14 contacts on a 5.25mm pitch, compatible with 20–10AWG wire, and rated for operating temperatures extending from -40°C to +150°C.
PEI-Genesis stocks Sure-Seal's range of sealed wire-to-wire connectors for automobiles, motorcycles, boats, demanding off-road vehicles, trucks, buses, and industrial machinery. The range features a rugged, cost-effective, compact, and low-profile construction that meets or exceeds DOT requirements for shock, vibration, temperature cycling, saltwater spray and immersion, petroleum derivatives, and industrial gas while simultaneously ensuring low millivolt drop and low contact resistance and employs multiple moisture seals that meet IP67 and DIN 400 50 requirements for both splash-proof and submersible performance. Its one-piece molded bodies and crimp contacts contribute to low costs and easy in-field termination and employ visual polarization mechanisms, raised indexing ribs, and a stepped plane to enable blind mating in even cramped, low-visibility applications. It also accepts 20–4AWG wire, supports up to 85A, and ruggedly withstands operating temperatures extending from -40°C to +105°C and environmental hazards including high humidity, severe vibration, ice, mud, brake fluid, diesel fuel, antifreeze, ultraviolet rays, ozone, and steam. The range is available in three versions: Sure-Seal, which offers the widest variety of solutions for an extended application range; Mini-Sure-Seal, which provides slightly smaller connectors in a limited range of configurations, and Power Sure-Seal, which is ideal for single-circuit, high-power applications. All three have elastomeric bodies (PVC nitrile as standard with silicone and EPDM options) with up to 10 tin- or gold-plated copper alloy contacts and are rated for a maximum of 400VAC and a minimum of 50 or 100 mating cycles, depending on whether contacts are stamped and formed or machined.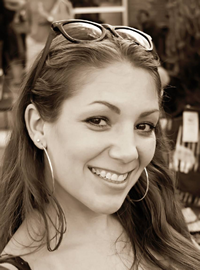 Latest posts by Christine Stieglitz
(see all)