Samtec Introduces New LP Array
Samtec LP Array Connector in Low Profile Design
Samtec's LP Array (LPAM and LPAF Series) supports high-speed applications that require reliable, high pin-count solutions in a low-profile design. This most recent addition to Samtec's line of high-density, open pin field arrays is available in 4mm, 4.5mm, and 5mm mated heights with up to 180 total pins in four- or six-row configurations. Higher pin count versions are in development.
LP Array high-speed, low-profile arrays feature a dual-wipe contact system on a .050″ (1.27mm) x .050″ (1.27mm) pitch grid for maximum grounding and routing flexibility. Standard lead-free solder crimp terminations allow for ease of processing. Tin-lead solder crimp is also available. Optional pick-and-place pads are available for automated placement on the PCB. Other pin counts, row counts, and gold plating options are also available for additional design flexibility.
Samtec's full line of high-speed, high-density products includes SEARAY Open Pin Field Arrays, which feature Edge Rate contacts optimized for signal integrity. The .050″ (1.27mm) pitch system is available with up to 500 I/Os in stack heights from 7mm to 40mm. Right-angle for micro backplane applications and press-fit tail options provide greater system flexibility. A 0.80mm (.0347″) pitch system offers up to a 50% board space savings with 7mm and 10mm stack heights. In addition, DP Array Differential Pair Arrays provide perimeter grounds and staggered pin layout to eliminate interstitial grounds and make board routing easier with performance up to one terabit per connector.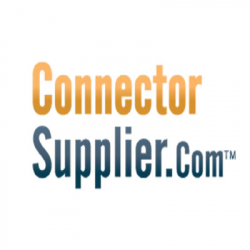 Latest posts by Connector Supplier
(see all)