Rectangular I/O Connectors Product Roundup
This week's Product Roundup highlights a variety of rectangular I/O connectors from leading suppliers.
Rectangular I/O Connectors
NorComp's 111 Series SCSI Ribbon Connectors are rugged rectangular I/O connectors designed to securely and reliably connect devices to various computer systems over many repeated mating cycles. These SCSI connectors have nickel-plated steel shells with panel and quick-release bail latch receptacle mounting styles, polarized, D-shaped mating faces, glass-filled thermoplastic insulators rated for UL94 V-0 flammability performance and 230°C process temperatures, 14, 24, 36, or 50 gold-plated phosphor bronze contacts on a 0.085" pitch, and dip solder or solder cup terminations. NorComp's 111 Series SCSI connectors are also RoHS compliant and are rated for 1A per contact, 250+VAC, and operating temperatures extending from -55°C to +105°C or 125°C.
Allied Electronics & Automation stocks TE Connectivity's AMPLIMITE HD-20 Series D-Sub connectors, which, like all of the other rectangular I/O connector series in the extensive AMPLIMITE product portfolio, are qualified to the MIL-DTL-24308 specification and designed to provide rugged, versatile, lightweight, shielded, and easy-to-use solutions for a wide range of cross-market applications. AMPLIMITE HD-20 Series rectangular I/O connectors are available in five standard shell sizes (1–5), three mounting styles: vertical board-mount, right-angle board-mount, and cable-mount, and various contact layouts compatible with size-20 AS39029, coax, and/or power contacts. Suitable applications include consumer electronics, telecommunications equipment, local area networks, and military, industrial, and medical equipment.
Omnetics Connector Corporations' horizontal, surface-mount Micro-D connectors have a robust, shock- and vibration-resistant, dual-row design with 9, 15, 21, 25, 31, 37, or 51 pin or socket contacts and are suitable for use in a wide range of military and defense, aviation, space, industrial, medical, and petroleum applications. These rectangular I/O connectors are available with four shell options: electroless-nickel-plated aluminum shells, cadmium-plated aluminum shells, black anodized aluminum shells, and passivated stainless steel shells, all of which are developed in compliance with relevant SAE, ASTM, or MIL-spec standards and equipped with MIL-DTL-83513 thermoplastic insulators, gold-over-nickel-plated copper alloy contacts per MIL-DTL-83513, fluorosilicone elastomer interfacial seals per A-A-59588, and passivated stainless steel hardware per SAE AMS-2700. The series is rated for 3A and 3oz. of mating and unmating force per contact, 600VACrms dielectric withstanding voltage at sea level, a maximum of 26mΩ contact resistance at 2.5A, 5,000MΩ insulation resistance at 500VDC, a maximum of 1.0% TML or 0.03% CVCM thermal vacuum outgassing per NASA SP-R-0022, and a minimum of 2,000 mating cycles in operating temperatures extending from -55°C to +125°C, or up to 200°C with the high-temperature epoxy option. Omnetics' horizonal, surface-mount, Micro-D rectangular I/O connectors also offer RoHS compliance, corresponding mating pin and socket models, and optional dust caps, which are sold separately.
ITT Cannon's Ultra-High-Temp Micro-MDM F300 Series rectangular I/O connectors have a lightweight, space-saving design developed in accordance with MIL-DTL-83513 and are qualification tested to withstand continuous operating temperatures up to 230°C for 500 hours, as well as to meet the stringent reliability and performance requirements of the oil and gas exploration industry, which exceed those of the M83513 specification. Ideal for use in demanding, harsh-environment oil and gas, aerospace, defense, industrial, and transportation equipment, and especially for critical cable-to-cable applications, these rugged, microminiature connectors feature passivated stainless steel shells with D-shaped mating faces, high-reliability micro-twist-pin contacts, high-temperature LCP insulators, and high-temperature, nickel-plated copper wire with PTFE jackets per M22759/87. They are rated for 500 mating cycles in operating temperatures extending from -55°C to +230°C.
BizLink offers a range of rectangular I/O connectors for audio and video equipment, including mDP 1.4 connectors, HDMI 2.1 connectors, DP1.4 connectors, and USB4 Gen 3 Type-C connectors. The USB4 Gen 3 Type-C connectors have complete EMI shielding enclosures with secondary, seamed or deep-drawn shells for added robustness, contacts plated with 15μin or 30μin of gold, and DIP or surface-mount terminations. These rectangular I/O connectors support USB 3.1 Gen 1 (5Gb/s) and Gen 2 (10Gb/s) data transmission and up to 100W USB power delivery and are tested to withstand 0.8Nm of vertical wrenching force. They require 5–20N of mating force and 6–20N of unmating force and are rated for 5A and 10,000 mating cycles with no damage.
CDM Electronics supplies Winchester Interconnect's MRAC Series miniature rack and panel connectors with removable contacts. These compact, rectangular I/O connectors are an extension of Winchester's MRA Series, which they're both interchangeable with and nearly identical to, save for slight differences including the MRAC series' body thickness, its use of removable rather than fixed contacts, and its compatibility with crimp, shielded, and wire wrap termination contacts in addition to solder cup and dip solder contacts. Ideal for use in military, aerospace, space, medical, and video applications, MRAC Series rack and panel connectors meet the high electrical performance requirements of the MIL-C-28748 standard, including a 13A current rating and a dielectric withstanding voltage rating of 2,000VAC for one minute at sea level, and are available in MIL-spec versions approved to the M28748/3 and M28748/4 QPLs. The series features 12 connector inserts that accommodate 9–104 removable, closed-entry pin or socket contacts; three polarized jackscrew options: gold-plated brass, nickel-plated brass, or passivated stainless steel guides with anodized aluminum knobs; and standard or deep-drawn, top- or side-opening, anodized aluminum strain relief hoods compatible with both plugs and receptacles. MRAC Series contacts are all sold separately, which offers substantial circuit flexibility, and are easy to insert by hand or with a standard insertion tool, as well as easy to extract using a simple push-out removal tool. The MRAC rectangular I/O connector series also offers user-friendly monojacks for variants with 34–104 contacts, an optional automatic vibration lock designed to be disengaged with just one hand, and numerical contact identification instead of alphabetical identification upon request.
Samtec's AccliMate™ sealed rectangular plugs and receptacles have a silicon seal that meets IP68 specifications for dust and waterproof sealing and are ideal for rugged industrial applications and other harsh-environment applications. The rectangular I/O connector design saves space compared to traditional circular interconnects, which makes them well-suited for smaller and lower-profile applications, and their unique push-to-seal positive latching system with audible mating confirmation enables quick and easy mating and unmating. Popular designs include USB, Ethernet, and pin and socket systems.
Cinch Connectivity Solutions' Dura-Con Micro-D Connectors have ruggedized, high-density designs optimized for demanding military, aerospace, industrial, and medical applications that require high-reliability performance, significant space and weight reductions, and proven resistance to hazards including high shock and vibration and extreme temperatures. To effectively address the unique connectivity demands of high-performance applications ranging from munitions and avionics systems to drones, downhole oil and gas equipment, test equipment, and mobile medical equipment, Dura-Con connectors are available in mil-spec, commercial, hermetic, and high-temperature designs and as fully shielded cable assemblies. At the heart of all these rectangular I/O connector designs are Dura-Con twist-pin contacts, which are comprised of miniature, precision-machined spring cable with welded tips that achieve seven points of contact when mated to ensure high-reliability connectivity capable of withstanding any variety of radial forces. As such, the portfolio's mil-spec connectors, which are available in three subseries designed, tested, and qualified to MIL-DTL-83513 requirements, are amongst the most widely used micro-pitch (1.27mm) connectors in military and aerospace applications. The range also offers connector savers and backshells.
Weidmüller's new OMNIMATE 4.0 connectors have a compact and lightweight modular building block design that supports extensive customization, data, signal, and power transmission, broad industrial application suitability, and future-proof flexibility in a wide range of industrial automation, IIoT, robotics, and Industry 4.0 applications. These modular, rectangular I/O connectors also leverage the company's intuitive, wire-ready SNAP IN connection technology, which is delivered with open clamping points and provides super-fast, tool-free, safe, and secure wiring connections, as well as both visual and acoustic confirmation of proper mating, and supports simple, tool-less rewiring — even for flexible, stranded-wire conductors without crimped-on wire-end ferrules in fully automated wiring processes. Developed with ready-for-robot connectivity in mind, OMNIMATE 4.0 connectors are available as both catalog and custom solutions and offer an extensive range of individual, prefabricated I/O modules, including single-pair Ethernet modules that enable the economical end-to-end connection of a large number of terminal devices in the IIoT, ranging from sensors in the field to the cloud. Made of rugged, high-performance materials that reliably withstand shock, vibration, and wave and reflow soldering, OMNIMATE 4.0 rectangular I/O connectors are currently available with two to 12 poles and from a batch size of one with delivery within just three days for both catalog and custom configurations, the latter of which can be quickly and easily achieved with the Weidmüller Configurator. The series has all relevant IEC 61984 and UL 1059 approvals for industrial applications and, depending on the degree of contamination and overvoltage category, can handle up to 400V with a 5.00mm pitch and conductor cross-sections between 0.75 mm² and 2.50 mm². Its corresponding pin headers also have a modular design that allows them to deliver the highest possible level of pin coplanarity for automatic assembly processes, as well as an optional locking mechanism (available on female plugs) to ensure robust connections in even challenging environments. Future expansions of the OMNIMATE 4.0 plug-in connector portfolio will cover wire-sizes spanning 1.50 to 16mm².
PEI-Genesis supplies ITT Cannon's DPX ARINC 404 miniature, blind-mating rack and panel connectors for aerospace applications. These rectangular I/O connectors are available in one- to four-gang configurations designed to accommodate up to 424 captive-solder-type (DPX) or removable (DMXMA/DPXME) contacts. Several variants feature ITT's LITTLE CAESAR contact assembly, which supports the rear insertion, release, and extraction of crimp-type contacts, and variants with DPXA shells have keystone-shaped polarization posts that are capable of providing up to 99 polarization positions. The series also offers float- and hard-mount plugs and receptacles made of aluminum alloy plated with cadmium and yellow chromate or olive drab materials and contact options including machined crimp, solder, PCB, coax, twinax, triax, quadrax, fiber optic, MIL-C-29029, and cost-saving size 22 stamped styles. Additional features include environmental sealing and hybrid power and signal configurations. ITT Cannon's DPX ARINC 404 rectangular I/O connectors are rated for 20–6 AWG, 2–46A, up to 300V, and 500 mating cycles in operating temperatures extending from -55°C to +125°C.
Rectangular I/O Interface, Round Hole
Bulgin's 4000 Series C-Type USB 3.0 connectors have a unique design optimized for tamperproof data transfer and power charging in harsh outdoor, underground, industrial, transportation, and marine environments. These miniature USB 3.1 Gen 2 rectangular I/O connectors have nickel-plated stainless steel shells loaded with gold-plated copper alloy contacts, which is pretty common, but are housed in ruggedized circular connector housings made of PC/PBT, a versatile, UL94 V-0 thermoplastic material that exhibits good heat and chemical resistance and great impact resistance, even at low temperatures, and equipped with proven bayonet locking mechanisms. The plug-and-play series is available in two variants — prewired USB Type-A to USB Type-C cable assemblies (PXP4040/C) and rear-panel-mount USB Type-C socket connectors with leaded 2×12 header connectors (PXP4043/C) — that are designed to mate with each other and establish robust, shielded and sealed connections rated for IP66, IP67, IP68, or IP69K protection and capable of reliably withstanding both high-pressure and high-temperature water jets, as well as up to two weeks of submersion at depths up to 10m. Although, it's also intermateable with standard USB Type-C connectors that aren't enclosed in ruggedized circular housings. Bulgin's 4000 Series USB Type-C rectangular I/O connectors and cable assemblies are rated for up to 5A, 30VAC, and 1,000 mating cycles in operating temperatures spanning -40°C to +80°C, support up to 10Gb/s data transfer speeds and up to 100W of power delivery, and are backwards compatible with USB 2.0 devices but will only transfer at the host computer port speed. The RoHS-compliant series is also available with sealing caps to maintain the IP rating of unmated connectors and color-coded O-rings and washers for easy identification. Cable assemblies employ USB 3.1 performance cable equipped with tinned copper braided shields and black PVC cable jackets and available in five standard lengths spanning 1–5m.
Neutrik's NKUSB- USB 2.0 patch cables also shroud standard rectangular I/O connectors in protective circular connector housings. These patch cables feature ruggedized and removable cable carriers with diecast, nickel-plated zinc shells containing USB 2.0 Type-A connectors on one side and USB 2.0 Type-B connectors on the other. Both connectors are loaded with PVC inserts and gold-plated brass contacts and equipped with overmolded flex relief and a secure push-pull locking mechanism that's mating compatible with the company's NAUSB-W connectors and, if the cable carrier is removed, both NAUSB- connectors and conventional USB receptacles. Neutrik's NKUSB- USB 2.0 patch cables establish shielded connections for high noise immunity and EMI protection, support data rates up to 480Mb/s, and are rated for more than 1,000 mating cycles in operating temperatures extending from -25°C to +85°C. They also offer IP65 ingress protection when mated with Neutrik's NAUSB- and SCDP- connectors and three standard lengths of cable (1m, 3m, and 5m) with a 5.3mm overall diameter and UL94 V-0 flammability rating.
Heavy-Duty Rectangular I/O Connectors
Phoenix Contact's HEAVYCON line of heavy-duty rectangular connectors is designed to protect electrical interfaces from hazards including extreme temperatures, mechanical stress, aggressive substances, vibration, dust, oil, water, humidity, and UV radiation. The range offers three different housing series with options for IP65 to IP69K sealing protection and an extensive range of fixed or modular contact inserts compatible with all three housing styles. The HEAVYCON STANDARD Series features versatile, corrosion-resistant metal housings with single or double locking latches; the HEAVYCON EVO Series features impact-resistant polyamide housings or diecast aluminum EMC housings equipped with flexible, selectable cable outlet directions and swiveled bayonet locking; and the HEAVYCON ADVANCE Series offers cost-effective robustness and direct mounting. The fixed range of contact inserts supplies a dedicated number of contact positions with screw, crimp, push-in, or QUICKON insulation displacement wire connection technologies, while the modular range allows for power, data, and signal lines to be quickly and easily snapped into a single, space-saving housing. In total, the HEAVYCON line offers thousands of different components that can be assembled into more than 70 million different combinations, including a wide variety of rectangular I/O connectors. However, many common application requirements can be satisfied with a much smaller core selection of HEAVYCON components. These products comprise the new HeavyCORE components line, a select group of HEAVYCON connectivity products, including the flexible HEAVYCON EVO line, chosen for their ability to boost productivity, simplify inventory management, and enable versatility during assembly and installation processes, and now available for extra-quick delivery. Phoenix Contact also offers an online configuration tool that makes it easy to specify a complete mated HEAVYCON assembly using the most common contact inserts, contacts, cable glands, adapters, and housings.
Smiths Interconnect's HyperMod Series heavy-duty, modular, rectangular I/O connectors are optimized to meet the growing requirement for high-speed signal connections in railway applications. Designed and manufactured to DIN 43652 specifications and approved to NF F 61-030 railway standards, the series is available with special shells for harsh environments, special high-clearance and -creepage modules for added safety, and a wide variety of high-reliability contacts for uninterrupted connectivity in harsh operating conditions. HyperMod connectors have robust, shock- and vibration-proof aluminum shells that are sealed to IP67, compliant with RoHS directives, and equipped with highly effective shielding to satisfy the exacting EMC requirements for railway environments. Housing and hoods are available in a variety of styles with single or double locking systems and can be equipped with modules containing various combinations of fiber optic, high-speed twinax or quadrax Ethernet, power, and signal contacts. The series is also available with a floating rack-and-panel frame upon request and can be used with cable gland or PMA accessories. Additional benefits include low insertion force and long lifecycles.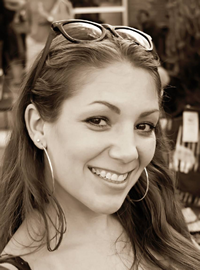 Latest posts by Christine Stieglitz
(see all)