Push-Pull Connector Roundup
This week's product roundup highlights some of the most rugged and reliable push-pull connectors available on today's market.
SCHURTER
's waterproof, push-pull IEC connector provides a strong, reliable connection with audible confirmation, allows for cable breakaway in the event of excess stress, and offers IP67 or IP69K protection both when connected and when unconnected and paired with a protective cover, making it ideal for use in harsh industrial, marine, laboratory, and outdoor applications. Similar to connectors that meet IEC and UL/CSA 60320 standards, it has a Type 4761 appliance inlet and Type 2762 rewireable cord connector, but features a special contact arrangement that prevent interchange with conventional power cords to ensure maximum applied power, IP protection, and cord retention. Rated current is 10A at 250VAC according to IEC and 15A at 250VAC according to UL/CSA, and the maximum operating temperature is +120°C.
Smiths Interconnect
's HyperGrip Series color-coded plastic connectors feature push-pull latching, a unique front- or rear-panel mount receptacle design that allow users to mount the harness assembly from the inside or outside of the device enclosure, and are customer-keyable, offering six different keying options for quick and accurate connections. Designed to meet medical industry requirements, such as finger-proofing to IEC 60601, the series also features optional IP67 sealing, is flammability rated to UL94 V-0, and is compatible with most sterilization requirements. Configurations include connectors with 5 (HG0), 19 (HG3), and 33 (HG4) Hypertac pin positions to complement the growing 12-pin (HG2) connector. EMI/RFI-shielded versions of the HG2, HG3, and HG4 are also available, as are spring-probe, fiber optic (expanded beam and butt joint) and coaxial contacts.
Radiall
's EZ-Lux™ push-pull fiber optic connectors deliver high-speed optical performance in demanding industrial, instrumentation, aerospace, and military applications with limited space. Featuring a highly ruggedized, compact design, the sealed, single-channel connectors robustly withstand up to 300g shock and 43Grms vibration, are equipped with the proven LuxCis® ARINC 801 contact, which allows the use of either MultiMode or SingleMode fibers for PC and APC terminations, and feature a tool-less, push-pull coupling mechanism that speeds up single fiber connections, even in blind mating conditions. Qualified per ARINC 801, the series has also passed additional testing that demonstrates suitability for both 1,000 mating cycles and SM APC applications. The product range includes plug, jam-nut, and square flange receptacles, and is available as an individual connector or mounted on a cable assembly.
Fischer Connectors
' UltiMate™ Series connectors and cable assemblies are rugged, compact, lightweight, hermetically sealed, and sealed to IP68/IP69 even when unmated, providing high-reliability solutions for a wide variety of applications with severe environmental, industrial, chemical, and blind-mating conditions. The circular, push-pull connectors feature excellent 360° EMC shielding, extremely robust keying, a grounding contact ring, and robust resistance to shock, vibration, and corrosion. Rated for 10,000 mating cycles and temperatures spanning -55°C to +135°C, the series is available in a wide range of configurations, including cable- and panel-mounted plugs and receptacles with brass and aluminum shells, crimp and solder contacts, and optional sealing caps and color-coded overmolding.
BTC Electronics
offers the Glenair Series 824 Mighty Mouse locking push-pull connectors, which mate and lock with the straight push of a revolutionary, low-profile locking coupling mechanism designed to withstand 50lbs (223N) of pull-force and unmate with the simple pull of the release ring. The series is ideal for sensor, charger, vision system, and weaponry applications in which accidental connector disengagement is not an option, and is supplied with separately packaged crimp, snap-in, or rear-release contacts. The series is also compatible with standard Mighty Mouse tools and accessories.
Amphenol Air LB
's EN4165/SIM Monomodule Connectors are the only composite series qualified to the EN4165 military and commercial aerospace specification for rectangular modular connectors. The series features robust, lightweight thermoplastic shells that are metallized for shielding and overmold-compatible, and is available in multiple colors and with more than 20 different inserts, including: power, signal, RJ45, and fiber optic. Currently offered in sizes 8–22 with current ratings respectively spanning 46–5A, and voltage ratings extending up to 1800VAC, the series is also available with various fixing accessories and flight caps and in three-pin, quick-install versions. Rated for 500 mating and unmating cycles and operating temperatures span -55°C to 175°C, the series is also compliant with ARINC 809 specifications and conforms to ABD 031 and FAR 25853 fire, smoke, and toxicity requirements.
TE Connectivity
's DEUTSCH DBAS Series connectors deliver extreme reliability in harsh aerospace and military applications, including rocket launch pads. The radiation-resistant series is compliant with SAE/AS81703 Series III, UTE C 93-422 Model HE 311, and ESA/SCC 3401 specifications, features a secure and easy-to-use push-pull locking system, and is available with a wide range of inserts, shell types, accessories, and surface-finish options, enabling integrated solutions for custom designs. Hermetic, rackable, lanyard, EMI shielded, dead-face, cryogenic, and other custom configurations are also available.
ITT Cannon
's PL Series high-performance, plastic, push-pull connectors are lightweight, sterilizable, and cost-effective, feature easy-grip designs, and offer quick cable-to-cable and cable-to-board connect and disconnect capabilities, making them ideal for use in standard, reusable, and disposable medical applications including: dental and electrosurgery tools, ECG devices, catheters, sensors, respirators, and defibrillators, and industrial applications including: control and test and measurement systems. Available with 2–14 pins, seven color-coding options, and six keying options, the series is fully intermateable with existing push-pull industry solutions, can be combined with ITT's value-added cable assembly solutions, and is rated for durability in excess of 2,000 mating cycles.
Amphenol Pcd
's ECTA 133 Push-Pull Connectors enable secure, long-lifetime, blind-mating connections in demanding, space-constrained applications, including: tanks, rail cars, vehicles, and diagnostic equipment. Series 1331 connectors feature a pre-mating ground contact and are available in three- and five-pole versions rated for 15–125A. Series 1332 connectors feature 3–41 contacts rated for 5A or 7.5A, depending on whether they're stamped and rolled or machined, and are also available with quadrax contacts. Both series are available with IP66/67 sealing, pressure-proof sockets, brass or stainless steel shells, solder-crimp or single solder terminations, and optional LWL contacts with many pole arrangements, are qualified to EN 61984 and UL, and are rated for operating temperatures spanning -40°C to +125°C.
Mouser Electronics
offers Molex's High-Density Multi-Fiber Solutions for Datacenters, which are available in multiple configurations to accommodate a wide range of needs and mitigate overall system and maintenance costs in applications including high-density rack-to-rack, room-to-room, and floor-to-floor fiber cabling. Current cable offerings include 12 and 24 fiber assemblies with several different fiber types and boot styles, including FlexiBend boots with enhanced cable manipulation and organization capabilities. The low-profile, push-pull connector housings provide quick, reliable, and easy-install connections in space-constrained applications, and the 3mm OD LSZH/PLEMUN/RISER cables provide additional flexibility when routing or bundling multiple cables, fulfill flammability specifications, and are available in multiple lengths with custom labeling on both ends of the assembly, as well as in low-loss versions.
Recently posted:
[related_posts limit="10″]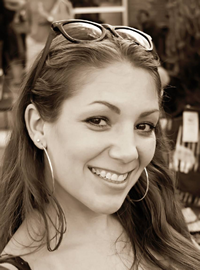 Latest posts by Christine Stieglitz
(see all)