Panasonic Develops Residential Distribution Panelboard for Future Smart Grid Society
Panasonic Corporation announced the development of a new residential distribution panelboard called the "Smart Cosmo."
This newly developed distribution panelboard will play a central role in power distribution and information management in the home and is capable of supporting various functions that will become available in the future. With this new development, the company aims to increase the penetration of Home Energy Management Systems (HEMS) in the market towards the realization of a Smart Grid Society.
The "Smart Cosmo" is scheduled for commercialization in fiscal year 2015 (for the year ending March 31, 2015). Since the Great East Japan Earthquake, consumer consciousness of energy and energy savings has greatly changed due to the ongoing issue of energy supply and demand. In addition, as the Japanese government is planning the liberalization of the electricity retail market in 2016 and the installation of smart meters in all households in the early 2020s, it is expected that the electricity tariff system and services will diversify in the future, and the environment surrounding home electrical power will greatly change.
The "Smart Cosmo" will "visualize" energy usage in the home, including electricity, gas, and water, and by utilizing power usage measurement data, create new services that support users' lives and encourage energy savings, providing a safe and comfortable lifestyle for users.
The "Smart Cosmo" has also been designed to support various changes in the environment and support for services that are expected in the future Smart Grid Society. In addition to supporting photovoltaic power generation systems, home fuel cell systems, and the company's energy creation-storage linked system installed at the time of building the home, it will also support the addition of new equipment to the home through the simple installation of the necessary measuring equipment in the panelboard, reducing the required work for the installation and saving space. In the future, by linking the "Smart Cosmo" to a smart meter, it will be capable of supporting demand response control and peak cut and peak shift adjustments that power companies are considering introducing, contributing to the stabilization of the electricity demand/supply balance and the prevention of large scale blackouts. Panasonic will provide the "Smart Cosmo," which can respond to future changes in the social environment, as a standard piece of equipment for future residences. In addition to linking to equipment in the home, such as electrical equipment and home appliances, Panasonic will expand its home energy management system, "SMARTHEMS" which offers a connected, expanded, and evolving lifestyle, contributing to the realization of a more comfortable and safer society.
Copyright (C) 2013 LexisNexis, a division of Reed Elsevier Inc. All Rights Reserved.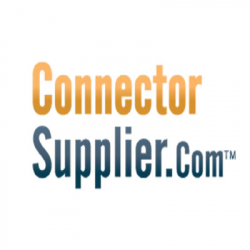 Latest posts by Connector Supplier
(see all)