Optical Transceiver Product Roundup
Check out this week's product roundup for information about some of the industry's latest and greatest optical transceiver products.
Optical Transceivers Product Roundup
Amphenol ICC's 300Gb/s Leap® High-Speed Optical Transceiver Module is faster, smaller, and more efficient with regard to both cost and power than most conventional datacenter interconnects. It is capable of speeds up to 25Gb/s and distances up to 100m, has 300Gb/s of total throughput, and requires only a single square inch of board space and 5.4W of power. It also has an optical cable that can be routed above or around other components in the design, is RoHS 6/6 compliant, and can be used in a variety of market applications, including: datacenter, EDR InfiniBand, 100GbE SR4, SAS 4, PCIe 4.0, and 32GFC, as well as industrial and instrumentation applications.
Laird
recently released the new thermoelectric-based ATC™ (Active Transceiver Cooler) Series. Optimized to provide thermal management in SFP, XFP, and QSFP transceivers, the miniature, customizable thermoelectric assemblies reliably remove heat from optical modules to enhance peak performance, minimize loss in packets of information, and enable higher data transmission speeds and lower latency in next-generation communication networks, including 5G, LTE, and LTE-Advanced. The series is built to withstand elevated temperatures over long periods of time, delivers a high coefficient of performance without forced airflow, can reduce hot spot temperatures by up to 30°C compared to the surrounding environment, and offers three different footprints and input power constraints to ideally suit SFP, XFP, and QSFP transceivers.
Employed in military and commercial aircraft since 2007, Radiall's D-Lightsys® ruggedized optical transceivers provide proven solutions for demanding applications. Compatible with most digital balanced signal protocols, the range delivers up to 16Gb/s per channel (depending on the reference), handles up to 12 channels per module, and meets IEEE std 10GBase-SR10, Fibre Channel, InfiniBand, SFPDP, SRIO, and VSR requirements, as well as ARINC 818 and DVI video standards. It is also available in two versions: pluggable and solderable. Both offer shock and vibration resistance compliant with MIL standards and have a small footprint, but the solderable option offers an ultra-slim profile of 3.6mm as well, making it especially useful for high-density board chassis and FPGA mezzanine board configurations.
BTC Electronics
offers the Hercules Active Optical Module (AOM) Connector System from Meritec. Approved to VITA 76 and ratified by ANSI, this connector system utilizes the 38999 ecosystem, features enhanced hermaphroditic contacts, is organized in differential pairs capable of 10Gb/s performance, and delivers among the highest bandwidth and highest density performance available in the ruggedized marketplace. Unlike other media convectors with slow pin and socket copper interfaces, this system is also fully functional as a full 40Gb/s Ethernet module while maintaining its protocol-agnostic status.
Samtec
's ETUO Series FireFly™ Extended Temperature Active Optical Micro Flyover Cable Assembly is ideally suited for mid-board optics applications in ruggedized military and industrial applications. Available in 4- and 12-channel simplex and duplex configurations capable of 10+Gb/s data rates per channel, or between 40 and 123.75Gb/s aggregate, the series demonstrated error-free transmission during MIL-STD-810G shock and vibration testing, and features a variety of integral heat sinks that provide optimal cooling for thermal operating conditions. It is approved for use in operating temperatures spanning -40ºC to +85ºC and offered with MT38999, MTP®, and MPO end options.
TTI
offers TE Connectivity's Ruggedized Optical Backplane Interconnect System, which provides high-density, blind-mate optical interconnect solutions in a backplane/daughtercard configuration and is fully compliant with VITA 66.1/ANSI. Ideal for use in a variety of high-bandwidth computing applications across harsh-environment aerospace and defense, embedded computing, avionics, and vehicle electronics markets, as well as in processing, radar, and imaging and targeting applications, the system features an optimized receptacle design, ensures proper position on backplanes and module boards with locating posts, accommodates up to two MT ferrules that allow fiber optic ribbon cable interconnects to be fed through the backplane to removable system modules, and withstands vibration with mounting screws that contain pre-applied, self-locking Nylok patch material.
Recently posted:
[related_posts limit="10″]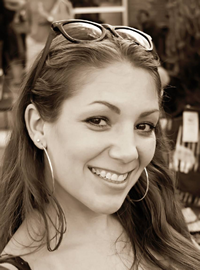 Latest posts by Christine Stieglitz
(see all)