Samtec Debuts HDBNC High Density RF Connectors
July 17, 2012
Samtec recently updated its line of HDBNC high-density RF interconnects. The interconnects are made for broadcast video applications requiring high-density panel arrays that tend to result in additional strain on the interface due to ganged cabling.
HDBNC connectors are based on the familiar quarter-turn BNC coupling design, but with patented advancements permitting a four-fold increase in panel density compared to traditional BNCs, while maintaining the true 75 ohm performance and mechanical properties users expect from a BNC interface. Samtec HDBNC interconnect products are dual-sourced with Amphenol.
HDBNC connectors are compliant with SMPTE-292M and 424M standards, and optimized for systems up to 3GHz, with extended performance up to 6GHz for the high-density requirements of future systems. The RF connectors are about 20% lighter than traditional BNCs and are available in vertical, right angle, and edge-mount for PCB applications. Cable plugs for Belden 1694A and 1855A cables are also available. The crimp style plugs use industry standard field kit termination tools, making them ideal for accommodating high density panel arrays with space constraints.
Visit Samtec online.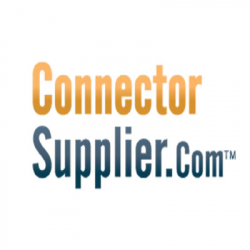 Latest posts by Connector Supplier
(see all)