Avnet Electronics Marketing Americas Introduces the CC3000-Pmod Compatible Wi-Fi Adapter Kit
Sept. 11, 2012
Avnet Electronics Marketing Americas has introduced its Pmod compatible CC3000-based Wi-Fi adapter development kit. This fully integrated and pre-certified Wi-Fi adapter includes a built-in internet protocol stack and is designed to attach to Avnet FPGA development boards, or any other host board with a Pmod interface connector.
With the protocol stack and network processor conveniently built into this module, even a basic 8-bit microcontroller or FPGA can have access to Wi-Fi networks.
The CC3000-Pmod Wi-Fi kit is compact, measuring just over one square inch and connects to any host board with the Digilent Pmod-compatible 2 x 6 pin header. Designed in partnership with LS Research (LSR), the module features a TiWi-SL 802.11b/g module based on theTexas Instruments SimpleLink CC3000, and an onboard chip antenna.
The built-in IP networking stack provides universal Wi-Fi and Internet access without the need for a complex CPU and OS, employing a small API command set that is incorporated into a Xilinx FPGA using the MicroBlaze Soft Processor core.
Visit Avnet online.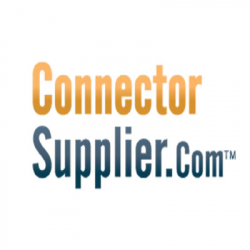 Latest posts by Connector Supplier
(see all)