New Product News Roundup: August 2017
In the market for a new solution? We've rounded up, summarized, and linked the latest connectors, cables, assemblies, tools, accessories, and development kits to hit the market.
New Product News Roundup
Connectors, Inserts, Pins, and Probes
Hirose's new heat-resistant FH65 Series FPC/FFC connector provides high-reliability performance, high vibration resistance, and significant weight and space savings in automotive and other high-temperature applications. Currently available in a 34-position version that reduces weight by an average of 62% and occupied mounting area by an average of 47% compared to previous technologies, the series is rated for 0.5A, 50VAC/DC, and operating temperatures spanning -40°C to 125°C.
Cinch Connectivity Solutions
expanded its Johnson 2.92mm (SMK) Precision Connector product line with new end-launch versions that deliver the quality and performance needed to extend from the millimeter wave spectrum through 40GHz. Ideal for 5G wireless applications, test and instrumentation, and high-speed digital and satellite communications, the new end-launch solutions are available in plug and jack formats with new two- and four-hole flange receptacles and have a low VSWR of 1.25 at 40GHz.
Mill-Max
released new extended-stroke solder cup, spring-loaded connectors. Delivering 60+% more stroke than other pins in the series, the new single- and double-row options provide a mid-stoke of .045" (1.14mm) and a maximum stroke of .09" (2.29mm), which helps compensate for tolerance stack-ups in assemblies and provides greater flexibility for unpredictable motion due to shock and vibration.
Phoenix Contact
's new Twin PT Contact Inserts are the first HEAVYCON inserts available with push-in termination for two conductors per contact, which saves installation time and space, as well as an additional marshaling level. The heavy-duty inserts are compatible with many common transmission lines, can be combined with other housings and connection mechanisms, and are well suited for standard housings, box-mounted bases, and EVO double-outlet plug housings.
TTI
carries new JST Automotive AIT and AIT II high-voltage, ultralow-profile automotive connectors, which feature a high-reliability 0.64mm terminal system, reduce height by 30+% compared to standard USCAR footprints, and are available in single- and dual-row configurations with various keying and color options. The unsealed connectors are ideal for electric vehicles, power inverters, transmission systems, climate control modules, and more.
TE Connectivity
's new Motorman Hybrid Connectors integrate communication, signal, and power in a single, compact, rectangular connector for real-time motor control with higher performance at half the size and with up to 70% less cable than current solutions. The comprehensive, fully configurable portfolio is rated IP65 and for 750VDC, and is ideal for all types of electric motors, including industrial servo, linear, spindle, and stepper motors.
Carlisle Interconnect Technologies
' new Octax-Solo 10Gb Ethernet Interconnection System delivers high-speed data transmission in a compact, lightweight, and field-terminable connector especially designed for rugged-environment applications in the military and aerospace markets. The RoHS-compliant, single-port series features a smaller form factor than 38999 shell size 9 for space savings, a locking mechanism to resist vibration-induced decoupling, and standard 22D crimp contacts.
Amphenol Industrial
's new R6 Radsok Generation connectors deliver increased current-carrying capacity in a reduced size while maintaining the product line's competitive cost structure. They accommodate 35–50mm² cables, carry 220A at 40°C, feature a vibration-proof locking system and a touch-proof housing, and are especially targeted at energy storage systems, machine builders, and electrical vehicles.
Hirose's new high-reliability FH64MA Series FPC connectors deliver significant space savings to enable thinner portable and wearable consumer electronics. Featuring a 0.5mm profile with a 0.25mm pitch and a locked depth of only 3.15mm, the series offers smooth FPC insertion, high FPC retention force, and proprietary unmated FPC detection, and is currently available in an 11-position version, with 7- to 21-position versions actively in development.
Amphenol RF
's new Generation 4.0 FAKRA connectors provide cost-effective solutions for high-volume automotive manufacturers that utilize high-speed automated cable assembly. Featuring an upgraded, stamped-and-formed SMB connector design, the series also offers removable connector housings for field replacement and mechanical keying and color-coding to prevent mismating. Compatible with previous FAKRA products, ideal applications include: blind spot monitoring, autonomous braking, LVDS surround camera systems, infotainment, GPS, satellite radio, and even smart street and traffic lighting.
BlockMaster Electronics
' new OTB Series High-Power PCB Terminal Blocks are rated for 600V and available with 2–17 poles that allow for the termination of up to 115A per position. Available with or without mounting ears and with straight or right angle PC terminals, the new barrier-style terminal blocks accommodate 22–2AWG and feature heavy-duty dual PC terminals for superior PCB mounting strength. Ideal applications include: power supplies, backplanes, industrial and motor controls, industrial water pumps, and CNC machines.
Ironwood Electronics' new QFN socket delivers superior electrical performance in hand test, screening module, and custom burn-in and test applications with exceedingly stringent requirements and extreme temperatures (-55°C to 180°C). It features a removable lid with a quick-install latch that allows users to quickly and easily swap out ICs, and its contactor is a stamped spring pin with a 4A capacity and a 100,000-insertion cycle life.
Rosenberger
's new RosenbergerHPD® Series is a robust, automotive grade, multicore datalink connection system that combines data and power in a single connector. Capable of transmitting up to 10Gb/s, 100W, and 5A, the fully shielded, high-power, super-speed connectors are available in straight and right angle versions, and are ideal for use in automotive, display, smartphone, tablet, and notebook computer applications.
Yamaichi Electronics
' new CFP8 connector is capable of achieving an aggregate 400Gb/s Ethernet in data networking applications. Ideal for use in hot-pluggable optical transceivers, it is compliant with the CFP Multi-Source Agreement and the final CFP8 specification that was officially released this March, features 124 pins and a narrow 0.5mm pitch, and supports 25Gb/s x 16 channels, 50Gb/s x 8 channels, and 100Gb/s x 4 channels.
HARTING
's new Han® Pneumatic Module Metal features robust metal contacts that can be plugged and unplugged at least 10,000 times to streamline and provide cost and space savings for flexible production processes with high mating cycles. The module allows users to route compressed air along with power and signal lines, and can withstand up to 10 bars of pressure. Ideal applications include: drive, control, holding, and unloading units and brakes.
BURNDY
® added new Heavy Duty Series multi-tap and in-line splice reducers to its UNITAP™ insulated connector family. The expansion includes double-side entry taps with 2–12 ports and in-line splice reducers rated for 600V and designed to accommodate wire sizes spanning #2–750kcmil. The series saves time and money by eliminating taping and features two set screws in each conductor port to ensure robust, reliable connections in demanding applications, including: industrial, solar, energy, datacenter, and transportation.
L-com Global Connectivity launched a new series of IP68 LC fiber plugs and receptacles and flange mount, jam nut, D38999, and daisy-chain fiber receptacles to address high-speed voice, video, and data networking applications in extreme environments.
Amphenol RF's new N-Type connectors are optimized for use with low-loss 400 cables and have improved grounding features for stable RF performance with low return loss from DC to 6GHz. Available in straight and bulkhead jack and straight and right angle plug configurations with crimp terminations, the series enables quick and secure assembly and is ideal for smart city infrastructure and other IoT antenna applications.
BlockMaster Electronics' new HP Series High Power Terminal Blocks are rated for 600V and 115 or 175A. Ideal for high-power distribution in the electrical panels of HVAC, lighting, industrial, and commercial equipment, the series consists of five products with 1, 2, or 3 poles, optional clear plastic covers, and a wide variety of terminations.
Wire, Cable, and Cable Assemblies
Stewart Connector
's new SealJack™ Cable Applied Series for harsh environment Ethernet applications is ideal for supporting IoT connectivity. The preassembled cable assemblies can be customized with IP67 and RJ45 ends using CAT 5e or CAT 6 shielded or unshielded cable in a variety of lengths. The series' modular plugs feature a load bar, wire aligner, and IDC termination for consistent, reliable cable connections, and the robust IP67 shell ensures that environmental factors don't disturb data or PoE transmissions. 
Belden
's new DataTuff CAT 6A PROFINET cables for data-intensive IIoT environments feature a ruggedized four-pair design that supports 10Gb/s data flow for robust, high-volume data transfer and stronger signals from the factory floor. Ideal applications include: automotive, oil and gas, food and beverage, and machine building, and both stationary and flexible cabling options are available.
TPC Wire & Cable Corp.
's new Thermo-Trex® Soaking Pit Cable is a flexible, long-lifetime, multi-conductor power cable for applications exposed to hot material contact, molten splash, and mechanical abuse, including steel plants.
Development Kits 
Samtec's new 14Gb/s FireFly™ FMC Development Kit provides up to 140Gb/s full-duplex bandwidth over 10 channels, establishing an easy connection between FPGAs and fiber optics, and offers a user-friendly evaluation and development platform for the company's FireFly optical engines. Compliant withVITA 57.1, the kit supports data center, high-performance computing, and FPGA-to-FPGA protocols including, Ethernet, InfiniBand, Fibre Channel, and Aurora.
Tools and Accessories
Molex
's new HOZOX HF2 EMI Noise Absorption Sheets feature magnetic and conductive properties that, when wrapped around cable and other high-frequency devices, provide superior EMI noise absorption up to 40GHz. The single-layer, silicone-based sheets are suitable for a wide range of applications, including: data/telecom high-speed I/O connectors, high-performance cables, switches, servers, medical FFC cables, aerospace, transportation, and industrial devices, among others.
HellermannTyton
's new Blind Hole Mount Cable Ties for threaded and unthreaded holes feature a proprietary new mount (a metal locking mechanism secured to a nylon body) that accelerates the bundling and affixing of wire bundles and cables. Compared to traditional screw mounts, they eliminate extra hardware when mounting to deep, quarter-inch diameter holes and can be nondestructively removed with a hex driver, enabling reuse without reduced performance. Each mount comes preassembled with an inside or outside serrated or offset cable tie and is made of heat-stablized PA66 for use in high temperature applications. A single-piece, nonmetallic option is available as well.
L-com
launched three new series of IP68-rated cable glands and couplers: cable glands with 12" RJ45 cables, one-way panel mount cable glands, and two-way couplers. Available in CAT 6A, CAT 6, and CAT 5e styles, the series are designed for enclosures, outdoor plants, wired LAN connections, and wireless connections.
Recently posted:
[related_posts limit="10″]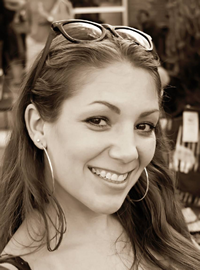 Latest posts by Christine Stieglitz
(see all)