New Military Ground Vehicle Report Examines the Modern Tank Market
Learn about interconnects for tanks and other military ground vehicles in Bishop & Associates' new comprehensive market research report.
Although the concept dates back to the ancient world, the military battle tank as we know it has been used since World War I, when Britain introduced the Mark I tracked armored fighting vehicle to aid trench warfare. These powerful ground vehicles quickly proved their value on the battlefield and today modern variants, including M2s, unmanned ground combat vehicles, and Bradley fighting vehicles, are in use around the world for combat and security operations.
Early tanks featured caterpillar tracks, an internal combustion engine, a hull, armor, a turret, and guns. Modern versions build upon this basic framework with complex electronics, including superior firepower, sophisticated safety features, inter-vehicle information systems, navigation tools, multiple weaponry options, digital fuel control systems, thermal night vision systems, digital instrument panels, air filters, and site-specific features that address local climate and ground conditions.
These ground vehicles are loaded with interconnects. Connectors for tanks are specified for signal and data integrity, can handle a range of voltages, are fully environmentally sealed, meet military shock and vibration requirements, and feature standard signal contacts or high-frequency coax channels. Circular, board mount PCB, I/O rectangular, RF connectors, fiber optic connectors (including ST and FC/APC), and mixed-signal, hybrid connectors are just a few of the connector types in tanks.
These connectors must make the most of their size, weight, and power (SWaP). To keep military vehicles efficiently maintained, connectors must support fast changeout and comply with requirements of size and shape for each specific application. A vehicle's main instrument package requires connectors and cables for power and current to other smaller equipment on the vehicle. Signal speed from surveillance devices and shielding from EMI must be addressed.
Technicians wearing gloves need space around the connectors to connect or disconnect them, including robust and delicate interconnects. Circular connectors might be more easily mated and unmated by a technician, while rectangular connectors might be more convenient.
RF connectors (BNC, SMA, nano-coax) can help with space constraints whether they are discrete connectors or part of a hybrid connector combining coax, digital signals, and power. Rugged latching shells and quick disconnects are useful in instruments and electronics that travel to battle stations and are then dismounted.
A new market research report from Bishop & Associates, Military Ground Vehicle Market for Connectors, examines the connectors needed for onboard electronics in military ground vehicles by vehicle type/electronic system type, types of electronics onboard, and connectors and cable systems needed. This report also includes a discussion of current and future developments for ground vehicles in use or in development around the world, and the interconnects they require.
The report includes new interconnect products needed for advanced networking, virtual battlegrounds, counter electronics, computing modules and systems, electronic warfare, and vetronics. In addition to a thorough examination of the tank market for connectors, this report will include other ground vehicles such as Light Vehicles and Light Armored Vehicles (LAVs), Commercial Utility Cargo Vehicles (CUCVs), Advanced Reconnaissance Vehicles (ARVs), and Amphibious Combat Vehicles (ACVs). No discussion of military electronics is complete without a review of current standards and directives, and this report includes relevant initiatives such as SOSA, MOSA, CMOSS, and others. The military ground vehicle market for connectors is anticipated to have a CAGR of 4.2% over the period 2022 through 2027.
To learn more about the outlook for the cable assembly market, order Military Ground Vehicle Market for Connectors from Bishop & Associates.
No part of this article may be used without the permission of Bishop & Associates Inc. If you would like to receive additional news about the connector industry, register here. You may also contact us at [email protected] or by calling 630.443.2702.
Subscribe to our weekly e-newsletters, follow us on LinkedIn, Twitter, and Facebook, and check out our eBook archives for more applicable, expert-informed connectivity content.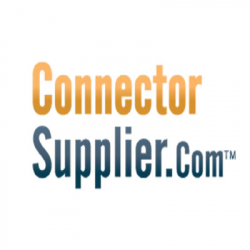 Latest posts by Connector Supplier
(see all)