New Mil/Aero Connectors Support Cybersecurity and UAVs
Dave Shaff of Bishop & Associates looks at the latest technology advances to solve a range of mil/aero application problems.
New connectors are providing innovative solutions to problems caused by advances in mil/aero technology. Satellite IT security prompts greater shielding, while multi-mode cables offer weight savings for UAVs, and keyed connectors may finally solve problems that have downed missiles. Although the applications are very different, they illustrate how the interconnect industry's creative use of proven technology can benefit mission success.
Problem 1: Cybersecurity in Space
Intelsat Inc. operates about 50 satellites, some of which are used by the US military for drone missions and communications with remote military sites. In 2014, Russia began placing its satellites in orbits between Intelsat satellites, prompting concerns about cybersecurity. This resulted in the development of new connectors with increased multi-level shielding and EMI/EMC protection.
New miniature satellites such as CubeSat and Skybox, supported by DARPA and other agencies, have further constraints of size and weight that resulted in the use of composites and other materials that limit traditional shielding and grounding, plus higher data rates that add to potential noise and security concerns. New hybrid connectors are being offered that combine micro and nano contact sets within the same connector housing and cable system. Multi-layers of shielding within the cable and connectors protect the miniature cable systems and lower voltage signals, while separate lines inside the same cable route power to the camera or communication system. Each line has separate shielding to prevent pick-up by sensitive external sensors.
Problem 2: Solving Weight and Cabling Problems in UAVs
Moving lower in altitude, we consider the rapidly growing array of military UAVs with similar problems of weight, size, and shielding. The multitude of separate cables, each with appropriate shielding, adds weight. Each grounding or shield opening allows potential RFI interference if any corrosion, opening, or damage occurs over time, especially with harsh application environments. Each connector-pair line has its own standalone probability of failure (especially for mis-mating) per MIL-HDBK-217. These applications see multi-port connectors, primarily MIL-DTL-38999 Series III types, being used to significantly reduce weight and overall space needed for cabling, plus enhance shielding and improve reliability.
Instead of an array of many individual coaxial cables, each with their own connectors, backshells, and shielded cable, connections can be made with one multi-contact MIL-standard connector (multi-sourced and readily available in lightweight composite form). Coax connectors are known for poor resistance to vibration, shock, and moisture, while D38999 Series III connectors were created for such applications and confirmed by years of application success. Instead of the many couplings otherwise needed (plus potential time and effort required for lock-wiring coupling nuts in place), multiple lines are secured with one quick mating. Reduced weight translates to increased time-on-station and mission capability.
While many UAVs are small for short-flight functions, others are becoming more complex as additional sensors, communications, and weapons systems are added. The picture below shows an uncovered MQ-9 Reaper UAV with satellite antenna and sensors, plus communication and other equipment, with the many cables needed for mission success. The use of multi-port connectors offers many benefits.
Since contact cavities are standardized, a variety of contact types can be used to configure systems for different needs. Fiber optic and signal/power contacts and cables can be mixed with coax in the same connector.
A relative measure of the weight-saving benefit was presented in the paper "Next-Generation Cabling for UAV Systems," at the AUVSI Conference in 2014. In one example, the author compared an aluminum panel with eight Type-N and six SMA pairs with six-inch cables, which totaled 2.37lbs, to one multi-port pair with 16 size-16 coax contacts and similar cables that weighed in at 0.49lbs. Even if measurements are off slightly, the weight savings is significant, and it also saves space and requires just one mating.
Problem 3: Preventing Downed Missiles
Connectors can both cause and solve problems. For example, most missile launches now have umbilical cable disconnects backed-up by guillotine cutters to ensure cable separation. This was prompted by a long-ago flight where the connectors "held" and the cable was ripped out of the missile. Additionally, unofficial stories exist about missile failures due to wrong signals that resulted from cross-mated connectors. Great care is taken to ensure proper connections, but having an array of similar connectors poses problems due to limited available mating options. Series such as ZMA provide keying schemes by changing the number of, and positions for, bayonet pins for applications up to 8GHz. However, many of today's systems operate at higher frequencies, while requiring high shock and vibration capabilities with environmental sealing.
A new family of keyed coax connectors from Southwest Micrwave, termed SMKey, which operates to 18 GHz, provides a fail-safe mating solution for critical connections between mated connector pairs, with 10 keyed combinations, each with uniquely polarized key positions, and a non-keyed (universal) option.
By assigning differing key positions for mating pairs within a set, SMKey eliminates the risk of interconnect mismatch, providing reliable protection against the potential for operator error and preventing devastating results in connection-critical applications. SMKey ensures mating with a design based upon the multi-key construction of non-coax mil-spec circular connectors such as MIL-DTL-38999, MIL-DTL-26482, and others that have had decades of successful field-application matings.
Another application problem that can affect performance of coaxial cables, regardless of supplier, is that the terminated cable is rigid to the connector so that turning or twisting of the connectors and cable assembly when being mated may cause compression of the coaxial cable. This may change diameter and/or move the center conductor off-center, affecting impedance and performance. SMKey cable plugs incorporate features to prevent this from occurring so that different polarizations may be used end-to-end or have the non-SMKey end terminated with entirely different connectors.
Problems caused by the ever-increasing complexity of applications are being solved by new and creative interconnect products so that US military and aerospace projects perform as desired.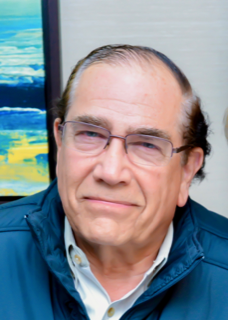 Latest posts by David Shaff
(see all)