New Connector and Cable Products: June 25, 2019
Summary coverage of the new connector and cable products that were recently released to market, including interconnects, wire and cable, cable assemblies, materials, accessories, tools, development kits, and other connectivity products.
Supplier names are generally linked to product announcements or home pages and product names are generally linked to product pages or datasheets. New Connector and Cable Products: June 25, 2019.
New Connector and Cable Products: June 25, 2019 > Interconnects, etc.
Hirose
developed a versatile new wire-to-board connector designed to help OEMs achieve high contact reliability, durability, and signal performance while simultaneously reducing the size of a broad range of end devices, including amusement equipment, industrial machinery, IT electronics, medical equipment, office equipment, robotics, smart meters, and water heaters. Part of the SignalBee connector family, the new, compact, and low-profile DF51 Series connector has a 2.0mm pitch, a user-friendly positive lock that provides a clear, tactile click and establishes secure, reliable connections, a dual side-lock that prevents socket lift due to vibration or cable wrenching, and visual and mechanical polarization that prevents improper mating. It accepts 30–22AWG cables, supports up to 3A, is rated for 250VAC/DC and operating temperatures extending from -40°C to +105°C, and is compatible with up to 3mm of resin sealing (i.e., potting) to protect against water and dust. It is also available in straight, right-angle, and in-line connection configurations with one or two rows of 2–6 or 4–30 positions, respectively, and with gold or tin plating options to support a wide range of customer requirements and various application needs. The new DF51 Series connector is also certified to UL/C-UL and shares common terminals and crimping tools with the DF11 Series.
TT Electronics
' new Pola Power™ connectors are designed to meet the continuing demand for more power in power distribution, power, gearbox, air conditioning, super-accumulator, and battery applications in military vehicles, electric drive vehicles, rail vehicles, and green energy installations. These new single-pole power connectors are available in a wide range of easily customizable standard products with very small form factors, straight and 90° configurations, three-pin reverse bayonet 120° nut rotation coupling, low-fire-hazard thermoplastic insulators, IP67 sealing, IP2X finger-proof protection, quick-disconnect capabilities, multiple keying options, various plating materials, and optional cable assemblies. The series is rated for up to 1,000A, a minimum of 500 mating cycles, 70N contact insertion force, 0.06mΩ contact resistance, 3,600VAC/DC peak voltage, and operating temperatures extending from -55°C to +150°C, is subjected to 360° screening, and is compliant with both EN45545-2 and RoHS requirements. It is also designed for durability, reliably resisting up to 75g shocks, 5–500Hz long-endurance (30-hour) vibration testing at 10g, and up to 500 hours of salt-spray corrosion testing, depending on the plating material. Options include aluminum alloy, passivated stainless steel, and nickel aluminum bronze shells in four sizes (18, 24, 30, and 40); olive drab cadmium plating or RoHS-compliant black zinc nickel, black zinc cobalt, and green zinc cobalt plating; silver-, gold-, and nickel-plated copper alloy contacts; and crimp and threaded contact terminations.
Stewart Connector
introduced a new line of IP20-rated modular plugs designed to bring reliable data connections to industrial environments at Gigabit Ethernet (1000Base-T) through 10 Gigabit Ethernet (10GBase-T) transfer rates and support Power over Ethernet (PoE) applications. The new IP20 modular plugs have a low-profile design that is well suited for use in high-density datacom, telecom, and industrial switches and routers, as well as in CAT 5e through Cat 6a premise networks, and can be easily installed in both field and factory environments. The plugs can be terminated to shielded or unshielded cable with solid or stranded conductors, are available with connector options that accommodate a wide range of overall cable diameters (0.230 – 0.330") and conductor diameters (0.033" – 0.062"), and feature double clamping strain relief to ensure robust connector-to-cable connections in harsh industrial environments. Products are available at Digi-Key and Mouser.
TE Connectivity
released a range of extremely ruggedized M12 X-Code right-angle connectors designed for field assembly in harsh-environment railway applications. The new connectors enable safe and reliable data transmission speeds of 10Gb/s, conform to the European EN45545 standard, which governs the fire performance of materials and parts in railway applications, and employ O-rings for IP67 protection against dust and liquids and 360° shielding for protection against electromagnetic interference (EMI).  They are also very compact, standing just 42.5mm high; come partially preassembled, which can reduce field assembly time by as much as 30%; and have jacket crimping, which reduces cable breakage and maintenance needs and provides a stable surface for cable braid connections, which helps keep all-over shielding intact and minimize network disturbances. Ideal applications for the new M12 X-Code connectors include onboard Ethernet networks for passenger information and entertainment systems, Wi-Fi networks, and surveillance systems. new connector cable products June 25 2019
Bel Magnetic Solutions
' new quad-port, 1GBase-T, 100W, four-pair, Power-over-Ethernet (PoE) MagJack® integrated connector module (ICM) provides maximum power — 100W or 1A per port — over standard Ethernet cables, allowing users to implement 100W PoE to effectively double the amount of power their products manage over existing applications while operating at Gigabit Ethernet (GbE) speeds. The new ICMs also feature LED indicators, tab-up port configurations, and EMI tabs, and are rated for operating temperatures extending from -40°C to +85°C. Ideal applications include power source equipment (PSE), powered devices (PDs), 5G cellular applications, switches, routers, high-bandwidth wireless access points (WAPs), base stations, and large screen video display units. Products are available at Digi-Key, Mouser, and Newark.
CONEC's new M12x1 PCB socket connectors
for industrial automation equipment have a two-part, angled, insulated body with an integrated, IP67 O-ring that protects against dust and moisture ingress, even when unmated, and provide secure data transmission in even harsh-environment conditions. The two-part PCB sockets are comprised of an insulating body and shielded socket housing, are available with A-, D-, and L-coding, 4–12 positions, and front- and back-panel mounting options, and are suitable for housing wall thicknesses of 2–3mm and PCB thicknesses of 1.6mm. D-coded variants are suitable for fast data transmission and L-coded variants can handle high current loads up to 16A. The socket are also suitable for combined mounting, offer maximum design flexibility in devices where the M12x1 socket thread is directly formed, and have contacts designed to be snapped into circuit boards and selectively or wave soldered. Additional benefits include large tolerance compensation between board and socket, various socket geometries, low PCB load forces, and low contact resistance. Ideal applications include automation and drive technology, housing and device production, assembly and production lines, servo motors, and process control equipment.
Ironwood Electronics recently introduced a new high-performance, low-inductance elastomer socket for BGA devices with a 2.28mmx2.28mm package size and 0.35mm pitch. The new SG25-BGA-2056 socket has high-performance, low-inductance elastomer contactors, operates at bandwidths up to 52GHz with less than 1dB of insertion loss in the G-S-S-G configuration, and exhibits typical contact resistance of 20mΩ per pin. It solderlessly mounts to target PCBs using supplied hardware, uses smallest footprint in the industry to allow inductors, resistors, and decoupling capacitors to be placed very close by for impedance tuning, and supports quick and easy IC changeout with a simple, swivel hardware installation method. It is rated for 2A per pin, operating temperatures extending from -35°C to +125° C, 0.06nH pin self-inductance, 0.019nH mutual inductance, 0.129pF capacitance to ground, and 0.017pF mutual capacitance.
Yamaichi Electronics has expanded its high-speed connector product portfolio with a new QSFP-DD Pluggable Module Connector and Cage Assembly for 200- and 400-gigabit data networking applications. The new connector has 76 gold-over-nickel-plated copper alloy pins on a 0.8mm pitch, supports 28Gb/s per channel (NRZ) and 56Gb/s per channel (PAM4), is rated for 100 mating cycles in operating temperatures extending from -20°C to +85°C, and is backwards compatible with QSFP solutions. It's also RoHS and REACH compliant.
Bel Magnetic Solutions
' new dual-port, 1GBase-T, 100W, four-pair, PoE MagJack® ICM is ideal for telecommunications and networking applications including network interface cards and 5G cellular switching applications. The new, two-port ICM provides a high-power solution that transmits up to 100W of power per port over all four pairs within the Ethernet cable while maintaining the bandwidth of the Gigabit Ethernet signal, which gives users the ability to double the amount of power their products can manage over existing applications. It also has industry standard footprints and pin-outs, meets all IEEE 802.3 10/100Base-T through 1GBase-T electrical requirements, is compatible with all major 1GBase-T current-mode and voltage-mode PHYs, and is rated for operating temperatures extending from -40°C to +85°C. Additional features include LED indicators, tab-up port configurations, and EMI tabs. Products are available at Arrow, Digi-Key, Farnell, Heilind, Mouser, and Newark.
New Connector and Cable Products: June 25, 2019 > Wire, Cable, Cable Assemblies, and Tubing
Fairview Microwave
released a new series of high-reliability, temperature-conditioned, low-loss RF cable assemblies ideal for military electronics, avionics, satellite communications, IFF (identification: friend or foe) systems, and other mission-critical applications. The commercial off-the-shelf (COTS) assemblies cover operating frequencies to 18GHz, deliver VSWR as low as 1.35:1, and are constructed with thermally pre-conditioned, triple-shielded coaxial cable and captivated stainless steel connectors, which are then assembled using J-STD soldering processes and WHMA-A-620 workmanship criteria. They are available in 128 configurations built using three different types of cable, are 100% tested, offer same-day shipping with no minimum order quantity (MOQ), and come complete with material lot traceability and test reporting.
New Connector and Cable Products: June 25, 2019 > Additional Connectivity Products 
TE Connectivity
's new HARTMAN smart current sensor for commercial aircraft and military ground vehicles is multifunctional and programmable, allowing for up to five different combinations in a single, configurable, 10-pin package to reduce the need for additional protective devices and to help lower costs. The new HARTMAN smart current sensor allows users to maintain their trip curve throughout the temperature range while providing both the current status and trip status of the system, and also allows users to disable the trip curve when needed. The multifunctional sensor offers the same trip curve characteristics as a thermal breaker, including 200A, 300A, and 400A thermal breaker trip times, in addition to built-in overload detection status, overcurrent protection on coil current, and on/off thermal breaker capabilities. The sensors are designs and built to DO-160G and are ideally suited for applications including power distribution, load shedding, reverse current protection, and circuit protection in commercial jets, business jets, helicopters, and military ground vehicles.
Littelfuse, Inc.
expanded its line of PolySwitch® setP™ Series digital temperature indicators, which are especially designed to protect USB Type-C and USB power delivery charging cables from overheating and resultant damage, with the addition of the new SETP0805-100-CC indicator, which is optimized for use in cables with USB Type-C connectors on both ends, including mobile and wearables devices. When dust, dirt, or debris become trapped in a USB Type-C cable connector, or when one has deformed pins, it creates a resistive fault from the power line to ground, which can cause a dangerous temperature rise without increasing the current. When the temperature reaches the setP's indicating temperature (100°C), the device switches from low resistance to very high resistance, shutting down the flow of power until a user disconnects the cable and removes the debris so the cable can resume normal operation. The compact 0805 footprint of the setP temperature indicators makes them at least 50% smaller than other solutions that require placing a device on the power line and can be used to protect cables designed for 100+W of power. new connector cable products June 25 2019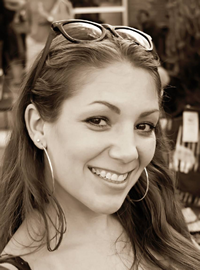 Latest posts by Christine Stieglitz
(see all)