New Connector and Cable Products: March 2019
Summary coverage of the new connector and cable products that were recently released to market, including interconnects, wire and cable, cable assemblies, development kits, tools, and materials.
New Connector and Cable Products: March 2019
Interconnects, etc.
TE Connectivity
's new MULTIGIG RT 3 connectors are among the fastest rugged backplane connectors currently available, supporting speeds of 25+Gb/s, and have the lightest design of any ruggedized backplane connector currently available. Ideal for embedded computing and VPX applications in extreme military and space environments, including C4ISR electronic warfare, avionics, ground defense, and missile defense systems, the new MULTIGIG RT 3 connectors employ durable, lightweight thermoplastic and copper alloys and the same quad-redundant contacts that have been time-tested and proven to meet rigorous VITA standards for reliable performance under intense vibrations in the MULTIGIG RT 2-R Series. The series also easily integrates with other VPX products and conforms to VITA 46 industry standards, which makes it backwards compatible with legacy OpenVPX systems.
Bulgin's new smart connector
enables the easy pairing of devices and connectors, offers real-time connection status sensing and electronic device serialization, and has a rugged, miniature design that's impervious to even the harshest environmental conditions, including temperature extremes, dirt, water immersion, and chemical spray. Based on the company's first ruggedized smart connector to feature a built-in integrated circuit — a custom project for an agricultural sensing and control application — the new Bulgin Smart Connector provides medical, industrial, IoT, and agricultural system designers with an off-the-shelf solution that allows them to easily implement serialization, save valuable space, and identify counterfeit products, as well as save the time and costs associated with the physical marking or labelling of connectors. The environmentally sealed smart connector contains a 7mm x 5mm PCB with an EEPROM (electrically erasable programmable read-only memory) device situated securely underneath the overmold of a miniature Bulgin 400 Series connector — a ruggedized solution that delivers high-reliability power, data, or signal connections in one of the most compact and lightweight footprints within Bulgin's Buccaneer range. The smart connector's EEPROM device provides secure data transfer, can be used for a wide variety of applications that require electronic security checks to establish a connection, including accessory or PCB identification, sensor calibration data storage, and analog sensor calibration, and can reliably store data and file systems for decades. EEPROM data memory technology also allows for easy calibration and security code changes and can facilitate the efficient customization of application programs such as transmitter codes and appliance settings. The new Bulgin Smart Connector delivers IP68 and IP69K sealing performance, is compliant with UL94 V-0 flammability standards, is rated for operating temperatures extending from -20°C to +60°C, and is available as pre-wired, overmolded cable assemblies with 4–12 poles.
AVX Corporation
expanded upon its proven-reliable wire-to-wire (WTW) connector portfolio with the release of its new 9286-300 Series poke-home connectors for 12–18AWG wire. Designed to simplify the connection process in a broad range of industrial market applications that require high-current or large-gauge wires, the new 9286-300 Series WTW connectors enable simple strip-and-poke-home wire insertion and twist-and-pull wire extraction and employ a one-piece phosphor bronze contact with lead-free tin-over-nickel plating, high-force contact beams that provide both mechanical stability and reliable wire retention, and an integral wire-stop that prevents over insertion. The series is smaller and sleeker than competing connectors, accepts 18–12AWG solid and stranded wires (although more than 19 strands per wire is not recommended), and has flame retardant UL94 V-0 glass-filled thermoplastic housings that protect connections from potting and coating materials and are available in eight wire-matched insulator colors to further ease and hasten assembly. It is rated for 600VAC, 10–15A depending on AWG, five-cycle durability, and operating temperatures extending from -40°C to +125°C, and ideal applications include industrial machine controls, such as motors, drives, solenoids, pumps, coils, and transformers; commercial building controls, security and fire alarm systems, and premise wiring; smart grid meters, breakers, and panels; and SSL fixtures and wiring.
I-PEX Connectors
' CABLINE-UM micro-coaxial cable connectors provide extremely compact, high-reliability solutions for high-data-rate applications extending across multiple markets. The connectors reliably prevent EMI leakage with 360° EMI shielding and a multi-point ground design, maintain high contact reliability with a 0.65mm wipe length, offer an optional mechanical locking cover to ensure high mating retention force, and deliver high-data-rate performance ideal for Thunderbolt™ 3 (20Gb/s per lane), PCIe Gen 4 (16GT/s), USB 3.1 Gen 2 (10Gb/s), and eDP HBR 3 (8.1Gb/s) applications. They have an extremely compact right-angle, vertical mating design with 30 or 40 pins on a 0.4mm pitch, a height of 2.2mm (±0.15mm) with the optional locking cover or 2.0mm (±0.15mm) without, a width of 17mm (30 pins) or 21mm (40 pins), and a depth of 5.0mm with the locking cover, and can accept 44–38AWG micro-coaxial wire, 36–34AWG discrete wire, and 40AWG twin coaxial cable. They are rated for 100VAC per contact, 0.1–1A per contact depending on AWG, 30-cycle durability, and operating temperatures extending from -40°C to +85°C. Additional pin counts both within and outside of the standard range of 10–60 pins can be accommodated upon request.
Radiall
's new subminiature SMPW RF connector has a robust, lightweight interface and provides high-frequency performance from DC to 100GHz with exceptionally low VSWR (1.02 up to 67GHz) to support high-data-rate applications in the defense and telecom markets, including next-generation electronic warfare systems, dense wavelength division multiplexing modules (DWDMs), radar equipment, array combiners, modulator links, and microwave kinetic inductance detectors (MKIDs). The new SMPW connector is also G3PO™-compatible, enables blind-mateable integration, and can be utilized in board-to-board, board-to-module, multi-port, or cable assembly configurations. It is available in two standard detents — full detent for high-retention-force applications and smooth bore for blind-mating applications — and can tolerate up to 2.2° of radial misalignment and up to 0.3mm of axial misalignment.
ODU
released new high-voltage inserts with mating status recognition for its ODU MEDI-SNAP® connectors. The new inserts enable the reliable transmission of up to 1,000VAC and 16A in the smallest possible installation space (~20mm in diameter), are touch-proof per IEC 60664-1, have corresponding switching units that rely on lagging contacts to confirm proper connections. This design ensures that electric voltage is only applied at the interface when the connection is verified as having been fully and correctly established, which reliably prevents damage caused by hot plugging (i.e., mating or unmating the high-voltage connector under load) and ensures long-term high-reliability performance. The new ODU MEDI-SNAP high-voltage inserts feature one first-mate/last-break contact, two lagging signal contacts, and two high-voltage contacts, and are available in various housing types with IP50 or IP64 sealing and solder terminations. They also offer daisy-chain capabilities and are rated for 2,000 mating cycles in Pollution Degree 3 harsh-environment medical and industrial applications, including high-end endoscopes, LED screens, and uninterruptible power supplies.
TE Connectivity
's new CII FCC-360 Series Contactors are smaller, lighter, and more durable than similar products on the market and also offer higher resistive contact ratings. Designed to provide critical space and weight savings in applications including aerospace, defense, and marine power distribution systems, commercial off-the-shelf (COTS) equipment, and 50Hz and 60Hz military ground and shipboard systems, the new contactors have a double-make contact design that reduces wear and tear on the contacts over time and economized coils that promote faster switching. They are rated at 60A for both 28VDC and 115VAC 60Hz/400Hz switching and meet MIL-PRF-6106 performance standards.
Amphenol RF
's new SMA Quick-Connect Adapter has a straight-jack-to-straight-plug configuration and a unique push-turn, thread-on/pull-off coupling mechanism that mitigates mating time, doesn't require any tooling for mating or unmating, and is ideal for use in test and measurement applications. The new precision-machined 50Ω adapter enables quick and easy mating with all threaded SMA jack and plug connectors, converts any standard SMA plug test cable into a Quick-Connect cable without compromising the electrical integrity of the assembly, maintains the same high-quality coupling that customers expect from a threaded interface, reduces the time and effort involved in the testing process, and extends the life expectancy of test cables.
TE Connectivity
's new AMPLIMITE Stainless Steel D-Subminiature Connectors have a rugged, environmentally friendly, and RoHS compliant passivated stainless steel housing that eliminates the use of toxic cadmium plating materials while providing the same corrosion resistance. The series reliably withstands up to 500-hours of salt spray, is available with standard-density 20AWG and high-density 22AWG crimp contacts, meets MIL-DTL-24308 performance requirements, and is ideal for use in harsh-environment military, aerospace, and marine applications.
Ironwood Electronics' new stamped, spring-pin, LGA socket (SBT-LGA-9019) is designed to address the high-performance requirements of 1.016mm-pitch Xeon processors. It has a unique contact design with outside spring and flat stamped plungers that provides a robust solution for burn-in, test, validation, and characterization applications with stringent requirements an IC guide for precise processor edge alignment, a spring-loaded heat sink lid that dissipates power and enables quick IC changeouts, and a small footprint that enables solderless mounting and allows inductors, resistors, and decoupling capacitors to be placed close by for impedance tuning. The new socket also provides excellent electrical signal integrity ideal for demanding analog, digital, RF, Bluetooth and medical device applications and is rated for 4A and 19g of actuation force per contactor, 125,000 insertions, 0.93nH self-inductance, <1dB at 23GHz insertion loss, 0.097pF capacitance, and operating temperatures extending from -55°C to +180°C. Custom designs are also available.
TE Connectivity
's new HDSCS Series provides an actively expanding range of sealed, configurable connector solutions for ruggedized applications. Designed to withstand high temperature, high vibration, and other harsh conditions common to industrial and transportation applications, the new HDSCS Series is made of heavy-duty UL94 V0 thermoplastic materials, employs TE's field-proven AMP MCP contacts, and is available with five housing sizes, four keying options, and 2- to 18-pin arrangements, making it one of the largest sealed connector families on the market. The series also has an integrated secondary lock with a poka-yoke feature that can be used for in-line applications or for flange mounting in wire-to-wire or wire-to-device configurations and is rated to IP67 or, when used with a backshell, IP6K9K. Solutions for CAN bus architectures per SAE J1939 are also available, as are accessory items such as fixing slides for mounting, protection caps, and backshells. Ideal applications for the series include engines, transmissions, motor controllers, solenoid interfaces, and other underhood, chassis, and cab electronics in trucks, buses, and agricultural, mining, and construction equipment.
Amphenol RF
expanded its high-frequency, subminiature SMP Connector Series — which operates at DC to 26.5GHz, supports a variety of board spacing and package size requirements, enables blind-mating, and is ideal for high-data-rate applications, including broadband, instrumentation, and telecommunications — with the addition of several new bullet adapters and a straight cable plug. The new 50Ω SMP bullet adapters are constructed with gold-plated beryllium copper, are designed to compensate for both radial and axial misalignment, feature a straight, plug-to-plug, in-series configuration with female socket contacts, and are available in six lengths: 6.45mm, 6.96mm, 9.90mm, 13.16mm, 14.5mm and 22.4mm. The new straight cable plug is optimized for RG-178 and RG-196 cable and has a push-on coupling mechanism.
TE Connectivity
's new ZK-PV PI-Spring range of TE ENTRELEC terminal blocks are dedicated to large commercial- and utility-scale photovoltaic (PV) installation applications, including PV panels, combiners, and central inverters. The new ZK-PV terminal blocks feature a flexible, two-in-one connection mechanism that gives installers a choice between push-in and spring-mode termination and quickly enables safe, high-reliability PV connections. The series' push-in termination mode allows installers to simply push solid wires into the terminal to establish automatic clamped connections, while the spring mode allows them to insert non-prepared, stranded wires just as easily by simply sliding a screwdriver into the adjacent slot before inserting the wire to secure the connection. The ZK-PV range is also compact like the rest of the PI-Spring terminal block range, adding only 2mm to each block's depth, and is rated for 1,500VDC (IEC) and 1,000VDC (UL) to complement the company's existing 1,500V offering, including DBL distribution blocks and SNK screw power terminal blocks. In addition, the new range offers gray and blue coloring to differentiate positive and negative poles, accepts 6–4AWG, provides two or three connections so circuits can be ground in parallel in a single line, and enables the grouping of more than two circuits with plug-in jumpers.
Wire, Cable, and Cable Assemblies
Fairview Microwave's new series of low-PIM coaxial cable assemblies delivers excellent VSWR, low insertion loss, and PIM levels of less than -160dBc, and is available in standard and custom lengths ideal for distributed antenna systems, PIM testing, wireless infrastructure, indoor wireless systems, WISP networks, multi-carrier communication systems, and small cell installations. The assemblies are constructed of flexible, lightweight UL910 plenum-rated SPP-250-LLPL RF coaxial cable that is clearly marked with PIM testing results, available with 4.3-10, 7/16 DIN, 4.1/9.5 mini-DIN, Type-N, SMA, and QMA connectors, including several right-angle options, and rated for operating temperatures extending from -55°C to +125°C. The series also offers same-day delivery for both standard and custom lengths with no minimum order quantity. The company also recently extended its line of skew-matched cable pairs to include 40GHz and 67GHz versions ideal for high-data-rate digital systems development. 
Development Kits, Tools, and Materials
Avnet
and Octonion, an Intelligent Edge IoT software provider, have teamed up with Orange, a mobile network operator, to launch the new modular, customizable Avnet SmartEdge Agile IoT plug-and-play device, which was especially designed for the LTE-M network, employs Octonion's Brainium meta-sensing artificial intelligence (AI) software, and features a new LTE-M connectivity board that includes a live booster module developed by 4G chipmaker Sequans Communications. The cost-efficient, certified, and ready-to-use solution is the first to market that allows engineers and manufacturers deploying IoT projects on ultra-low bandwidth networks to leverage the power of AI and Security at the Edge to help simplify and overcome the complexity of IoT projects.
Indium Corporation's new TACFlux® 020B-RC
is a halogen-free, no-clean ROL0 flux designed to solve uneven heating and inadequate flux activation in hand soldering PCB assembly and rework applications, as well as to avoid reliability concerns such as dendritic growth over time. It passes J-STD-004B SIR testing in the un-reflowed state, meets IEC 61249-2-21 test method EN14582 halogen-free requirements, provides outstanding wetting performance on difficult-to-solder metallizations, and can be removed using a commercially available flux cleaner.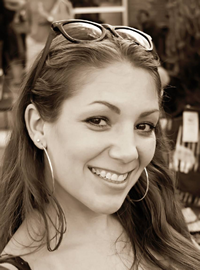 Latest posts by Christine Stieglitz
(see all)