Mezzanine Connector Products
This week's Product Roundup highlights mezzanine connector products from leading suppliers. Most of the board-to-board connector solutions collected here are ideally suited for datacom, telecom, and industrial applications, several address medical and consumer electronics market demands, and a few are also well suited for use in automotive, military, and aerospace applications.
Mezzanine Connector Products 
Molex
's hermaphroditic Mirror Mezz Connectors provide flexible, low-cost, and high-efficiency connectivity solutions ideal for high-speed, high-density telecom, datacom, and networking applications including servers, storage devices, and other critical infrastructure. The series self-mates, which eliminates the need for separate mating parts and associated costs, allows users to pair two different connector heights (2.50mm and 5.50mm) to achieve three stack heights (5.00mm, 8.00mm, and 11.00mm) for added design flexibility, and supports data transmission speeds up to 56Gb/s NRZ or 112Gb/s PAM4 per differential pair, which are on a 4.00 by 1.50mm pitch. The series also features electrically tuned signal contacts designed for maximum signal integrity; wide ground pins that balance the electrical field and shield differential pairs, from surrounding transmission lines; intricately designed terminal structures that provide enhanced mechanical strength, cutting-edge electrical performance, and some of the fastest speeds in the industry; a stitched BGA contact structure that supports simplified product matrices and offers both cost savings and reduced lead-times compared to insert-molded BGA attachments; and a robust shrouded housing design that encapsulates the pin-field, protects the pins, and provides blind-mating guidance to ensure proper mating. Additional configurations include the Mirror Mezz 15×11 OCP Connector, which features 165 differential pairs per square inch, and flexible cable links with excellent signal integrity, controlled channels, and pinned grounds, which enable relaxed tolerancing for offsets between boards and flexible architectures.
JAE
's new AX01 Series floating board-to-board connectors support high-speed data transmission in industrial, telecom, and datacom applications including robots, factory automation equipment, semiconductor manufacturing equipment, machine tools, IoT devices, networking equipment, office equipment, communications systems, measurement tools, broadcasting systems, and amusement equipment, achieving speeds of 8+Gb/s, which is equivalent to 10GBASE-KR and PCIe Gen3 protocol requirements. The series features a floating structure with ±0.5mm of float tolerance in the X- and Y-axis directions and ±0.5mm of stack tolerance in the Z-axis direction to absorb misalignments during the mounting and assembly processes, keying mechanisms and mating guides to better support automated assembly processes, and high-reliability, vibration-resistant contacts with roll-surface, two-point contact structures that both reduce insertion and removal force requirements compared to conventional two-point contacts and provide countermeasures against the ingress of foreign objects and mounting flux. The series is currently available in a single 30mm-stack-height solution with 100 contacts on a 0.635mm pitch, but a variety of horizontal and vertical options with pin-counts extending from 30–140 and stack heights spanning 8–30mm are in active development. It is rated for 0.5A, 50VACrms, a maximum of 50mΩ initial and 100mΩ post-test contact resistance, 250VACrms dielectric withstanding voltage (for one minute), a minimum of 100MΩ insulation resistance, and 100 mating cycles in operating temperatures extending from -40°C to +105°C. mezzanine connector products
AVX Corporation
's 00-9148 Series tall board-to-board stacker connectors are cost-effective, reliable, and robust and are designed to help reduce both assembly time and tolerance accumulation in demanding applications across the automotive, consumer, medical, and industrial markets. The single-piece connectors have a shock- and vibration-resistant dual-row design with eight 1A contacts on 1mm pitch and an 8mm (±0.2mm) board-stacking height. Application-specific variants include single-row connectors with 4–16 positions, double-row connectors with 8–32 positions, connectors with 4–12mm board-stacking heights, and connectors with locating bosses for enhanced mechanical stability. The series is rated for 125V, 50 cycles, and temperatures extending from -40°C to +125°C and is especially well suited for connecting two parallel boards in automotive entertainment systems, portable devices that require docking or cradle charging, patient monitoring devices, portable medical equipment, industrial devices that require pluggable or programmable modules, and internet applications that require battery back-ups.
PEI-Genesis
stocks TE Connectivity's extensive line of stacking headers and receptacles, which is designed for use with free-height stacking connectors in downsizing applications that require parallel board-to-board connectivity and high-speed data transmission. Comprised of 23 different series of fine-pitch SMT stacking connectors capable of 32+Gb/s transmission, the line features a wide range of positions, pitches, and heights for maximum versatility (40–440 positions on 0.5mm, 0.6mm, 0.8mm, and 1.0mm pitches with housing heights spanning 4–20mm in 1mm increments), in addition to locating posts for proper positioning and compatible housings to prevent mismating. It is well suited for use in industrial, instrumentation, medical, consumer electronics, telecom, and datacom applications including high-volume server and storage systems, measurement equipment, servers, and switches.
Cinch Connectivity Solutions' CIN::APSE® Series stacking connectors enable quick and easy solderless installation and provide high-density, high-speed, connectivity in space- and weight-constrained board-to-board, flex-to-board, and component-to-board applications in the military, aerospace, and satellite markets, including high-cycle testing applications. The compact, flight-proven connectors have spring-like, vibration-proof contacts that establish durable electrical connections with gold-plated pads using mechanical pressure, an insulator that protects them from experiencing too much pressure, and plungers on either side to reliably execute more than 100 compression cycle capabilities and are one of the most widely employed solderless, high-speed connectors in the industry. They are available with 25, 51, 83, 166, or 249 gold-plated spring-contacts on a tight 0.025" pitch and in three heights (0.125", 0.250", and 0.277" ) with a 0.006" working compression range, are rated for 3A, 500VDC dielectric withstanding voltage at sea level, less than 50mΩ contact resistance, less than 2nH inductance, and operating temperatures extending from -55°C to +125°C, and can withstand up to 20g of 10–2,000Hz vibration. mezzanine connector products
Amphenol ICC
recently extended its BergStak® product range to include the new 0.50mm-pitch BergStak FX10 board-to-board connector, which is designed to deliver fast data transmission and high signal quality in high-density applications in the automotive, datacom, telecom, medical, and industrial markets. The new miniature, high-speed connector is an authorized second source for Hirose's FX10 Series and is fully compatible with that product offering. It features the standard OIF MSA-100GLH electrical interface, supports 15+Gb/s, offers critical PCB space savings, and is available in a vertical SMT configuration with 144–168 positions, 4.30mm and 6.00mm stack height options, and a hold-down feature that ensures secure, robust connections. It is also halogen-free and RoHS compliant. Ideal applications for the new connector include IP phones, routers, and other datacom and telecom equipment, servers, storage systems, drones, measurement and POS equipment, portable industrial terminals, security systems, test equipment, embedded computers, medical laser systems, display module cameras, and automotive body control units.
Advanced Interconnections' Mezza-pede® SMT Connectors deliver long-lasting, high-reliability performance in a wide variety of board-to-board and flex cable-to-board applications and are proven to pass the 20-day mixed flowing gas (MFG) test required for many telecom and other demanding harsh-environment applications. The series features a compact, robust, and high-density dual-row design with 1mm pitch, enclosed screw-machined sockets, 8–36 six-finger contacts on a 1mm pitch, heavy gold plating, and an overmolded lead frame that seals the surface-mount leads to prevent solder joint wicking and ensure secure solder joints. It fits within existing board layouts, offers stack height options spanning 2.9–4.0mm, and is available with SMT and through-hole terminations, rated for more than 1A per pin at 80°C, and RoHS compliant. The series is especially well suited for tight mezzanine packaging applications and is frequently employed in tunable lasers, transponder boards, and signal circuits. mezzanine connector products
AirBorn's RC Series® compliant, press-fit connectors with patented stacking contacts, sold as the RCI and RCII Series®, deliver high-reliability solutions for high-density board-to-board stacking applications. Both series feature a lightweight plastic body with very robust, individually repairable low-stress socket contacts and high-temperature, -conductivity, and -reliability BeCu contacts on a 0.075" pitch. Both also feature press-fit plated-through-hole terminations and a reliable eye-of-the-needle compliant section that eliminates soldering and is board-level repairable in most configurations, are available in 100Ω and 85Ω differential serial buses and a wide variety of standard pin/tail lengths to accommodate any board-to-board spacing, and require minimal tooling. RCI Series connectors are available in four-row configurations with 7–50 columns and a total of 28–200 contacts, while RCII Series connectors are available in three- and four-row configurations with 1–4 bays and a total of 25–120 contacts.
BTC Electronic Components stocks high-density mezzanine connectors for board-to-board applications in communications, networking, and storage equipment and other high-pin-count devices with mezzanine or module PCBs using a flexible tooling approach that allows for multiple stack heights and circuit-size extensions. Solutions include Glenair's HD Stacker™ Series of rugged, high-density, solder-free stacking connectors for mission-critical board-to-board applications that demand high-reliability harsh-environment performance with fail-safe signal integrity. The series' ultra-high-density 0.0625" Chevron Contact System provides 55% more contacts per connector size, or a 31% size reduction for the same number of contacts, compared to competing solutions and employs solder-free, press-fit contacts with eye-of-the-needle compliant tails, which are removable, repairable, and available in custom lengths for both ease of installation and maintenance and enhanced design flexibility. Additional features include polarized connector bodies and optional polarized guide pins to prevent mismating, optional between-board spacers capable of up to 1" of spacing, optional pre-wired cable or flex jumper terminations, and controlled signal integrity for differential applications, with test reports available upon request. The series also employs gold-over-nickel-plated copper alloy contacts, nickel-plated copper alloy or 300 Series passivated stainless steel hardware, PPS insulators, and epoxy resin encapsulant and is rated for 3A, 638VAC dielectric withstanding voltage at sea level, a minimum of 5,000MΩ insulation resistance at 500VDC, 3–5mΩ contact resistance, and 500 mating cycles in operating temperatures extending from -65°C to +125°C.
Phoenix Contact's FINEPITCH Series board-to-board connectors have a compact, high-density design with double-sided, hermaphroditic ScaleX contacts that provide critical space savings, high electrical and mechanical reliability, high tolerance compensation, and vibration-proof performance in high-speed signal and data transmission applications with significant space limitations, including telecommunications, building and industrial automation, and IoT equipment. The series is available with 12, 20, 32, 52, or 80 contacts on a 0.8mm or 1.27mm pitch and offers 6–12mm stack heights, long wipe lengths, minimum air clearance and creepage distances of 0.25mm, and optional shielding. Shielded solutions employ a closed shielding mechanism that ensures excellent EMC, protects against EMI, and enables high-signal-integrity data transmission up to 16Gb/s. FINEPITCH Series connectors are rated for 1.4A and up to 500VAC, operating temperatures extending from -55°C to +125°C, and 500 insertion cycles and are compliant with the RoHS and RoHS II directives and approved to UL 1977. They are also packaged on tape and reel for automated assembly.
Samtec
's NovaRay™ extreme-density, high-performance interconnect system features 112 differential pairs per square inch, is rated for 112Gb/s PAM4 per channel, and accommodates a 4.0Tb/s aggregate data rate with 9 IEEE 400G channels. Its innovative, fully shielded differential pair design also provides extremely low crosstalk to 40Ghz, tight impedance control, and minimal variance in data rates as stack height increase and uses 40% less space than traditional arrays with the same data throughput. In addition, its contact system guarantees two points of contact to ensure reliable connections with stub-free mating. mezzanine connector products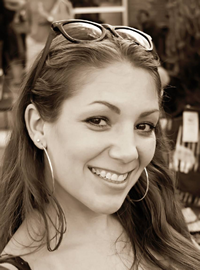 Latest posts by Christine Stieglitz
(see all)