May 2020 Connector Industry News
Summary coverage of upcoming industry events, as well as recent award, partnership, promotion, personnel, facility, distribution, standards, association, and certification news from across the connector industry.
May 2020 Connector Industry News
May 2020 Connector Industry News > Event News
HARTING launched the new HARTING Experts Camp to continue sharing its latest product highlights and technology solutions with the industry during the temporary hiatus on in-person events. The new HARTING Experts Camp features webinars, talks, and presentations designed to support continued innovation in areas including Industrial Ethernet, energy storage, control cabinets, digital services and solutions, smart connectivity, and logistics and invites attendees to register even if they don't have the time to attend live, as all digital events will be made available as on-demand videos as well. Upcoming presentations include, "Simplifying Electrical Switch Cabinet Construction" on May 27, "Safe Connections for Modular Battery Storage Systems" on June 3, "How to Establish Barrier-Free Sensor-to-Cloud Communication" on June 10, "Customized Industrial Connectors with the Han Configurator" on June 17, "Future Outlook for DC Connectivity in the Industrial Environment" on July 1, and "Preassembled Cabling Solutions for Modular Conveyor Technology" on July 7.
Samtec launched the new gEEk spEEk webinar series to approximate the experience of engaging with technical experts and engineering leaders at onsite trade events in a virtual fashion. Upcoming webinars include "Component Validation by ICN" on May 28, "DC Blocking Capacitor Location (Does it Matter?)" on June 4, and "Impedance Corrected De-Embedding" on June 11. Recent webinars in the series are available on-demand and include "PCI Express: Is 85 Ohms Really Needed?" "Twinax Basics," "The Perils of Right-Angle Turns at DC," and "Quantifying Glass Induced Skew on Printed Circuit Boards." 
TE Connectivity is addressing the many benefits of heat-shrink tubing in harsh-environment commercial applications in a new webinar on June 3. Senior Engineers Robert Sanchez and Richard Kewell will discuss how heat-shrink tubing protects critical components from extreme temperatures, vibration, and environmental fluids, in addition to being quick and easy to install. 
TTI and Harwin's recent webinar, "SWAP-C: How to Maximize PCB Space with Connector Selections," is available on-demand through May 15, 2021. The 30-minute webinar addresses common connector selection mistakes and how to avoid them, providing attendees with practical tips on selecting the right connector for the job, specifying with size, weight, power, and cost in mind, and examples of common connector pitfalls.
Würth Elektronik is actively expanding its popular new webinar series. Upcoming webinars include "Wireless Power Transfer: Advanced Coil Knowledge," "EMC Filters: From Component to Design," and "Class-D Inductors" and recent titles, including "Current Sense is Easy," "Cutting the Cord: Wireless Power Transfer," and "Accelerate Your IoT Development Project With our MEMS Three-Axis Acceleration Sensor," are all available on-demand.
Weidmuller's Industrial Connectivity Solutions educational and training webinars recently addressed topics including remote access, WMC software, industrial wireless, and u-remote I/O link technology, all of which are available on-demand. 
Samtec and Mouser recently presented a webinar, "High-Performance Solutions for 5G Network Applications," to address the latest 5G application areas, including test and measurement, IC evaluation and development boards, network equipment, and automotive and transportation systems. 
May 2020 Connector Industry News

May 2020 Connector Industry News
TTI, Inc.'s Reality.2020 online symposium will take place June 10–11 and address where all the hype meets the hardware in terms of rapidly expanding wireless connectivity technologies including 5G, IoT, cloud computing, Industry 4.0, machine-to-machine communication, and more. The two-day event will feature a series of webinars led by product experts from the world's leading electronic component suppliers and aimed at discussing key design challenges, best practices, and product solutions spanning connectors and cable assemblies to sensors, antennas, and switches. Michael Knight, president of the TTI Semiconductor Group and one of the industry's most sought-after futurists, will keynote the online event at 11:00am EDT on Wednesday, June 10, by sharing his vision for a 5G-enabled wireless future filled with IoT devices interconnected through the cloud. Other webinar titles in the series include, "Sensors for IoT: Beyond the Hype," "Selecting the Right Wireless Technology for IoT Applications," "Industry Insight: Sensors as an Enabler of IoT," "MIMO Techniques and Antenna Diversity: The Keys ot Improve Wireless Performance," "The Path to 5G: Not if or When, but how Much and how Fast," "Enabling Energy-Efficient 5G Base Stations," "LoRaWAN LPWAN— Connecting IoT Sensors and Devices to the Cloud," and "Industry Insight: Connected Development" and registration is now open. 
The IWCS 2020 International Cable & Connectivity Symposium scheduled for October will now take place as a virtual online event due to COVID-19 but will still provide an exciting and interactive platform to discuss the latest innovations in critical cabling infrastructure and support both future innovation and continued professional development. 
PROVERTHA launched a new virtual trade fair exhibition to provide visitors with up-to-date information about the company and its products and services. 
May 2020 Connector Industry News
May 2020 Connector Industry News > Award News
Raytheon presented TTI with a 2020 Premier Supplier Excellence Award. The award was bestowed in honor of TTI's outstanding achievements in terms of business management, technical prowess, successful partnership, and affordability and marks the second time that TTI has earned this top honor.   
WireMasters received a 2019 Bronze Tier Award from BAE Systems' Electronic Systems Sector for exceptional performance and contributions to supply chain success. 
May 2020 Connector Industry News > Partnership, Publication, & Personnel News
PEI-Genesis promoted Peter Austin to Executive Vice President and Chief Operating Officer (COO), effective immediately. Austin has been with the company since 2016 and was last promoted from Senior Vice President of Manufacturing, Product Management, and Marketing and Training to General Manager of North America in May of 2019 and will retain that title and role as well. In his new role, Austin will partner with CEO Steven Fisher to create comprehensive plans to meet performance objectives, strengthen the business post-pandemic, and maintain the company's ICARE values.
May 2020 Connector Industry News
Boeing awarded Smiths Interconnect a contract to design, manufacture, and supply bespoke connectors for use aboard NASA's Orion spacecraft and Lunar Gateway, which will support human exploration missions to the surface of the Moon. Smiths Interconnect's docking umbilical connectors will be used to transfer power, signal, and communications to different modules on the space station.
May 2020 Connector Industry News
Arrow Electronics announced that William F. Austen, retired president, chief executive officer, and director of Bemis Company, Inc., has been elected to the company's board of directors, which has a total of 10 members. Austen is also a member of the board of directors at Arconic Corporation and Tennant Company. 
The ECIA recently welcomed new members to its Distributor, Manufacturer, and Independent Manufacturers' Reps Councils, each of which is comprised of 12 members and reports directly to the ECIA Board of Directors. New members include Mick Mulcuck of TE Connectivity, who joined the Manufacturer Council, and Frank Flynn of Sager Electronics, who joined the Distributor Council. Frank Flynn was also recently elected to the ECIA's Board of Directors. 
Siemon launched a new e-catalog designed to enable easy navigation, search, and filtering functions, provide more in-depth product information, and support quick and easy BOM generation and document downloads. The new e-catalog features solutions organized into categories including copper and fiber optic cable and connectivity, work areas, rack and cable management, automated infrastructure management (AIM), ruggedized connectivity, high-speed cable assemblies, tooling, and testing. 
Rosenberger published a new brochure showcasing its comprehensive portfolio of high-reliability interconnect components and devices qualified for aerospace, security, and defense applications, including RF coaxial components, microwave components and cable assemblies, RF test and measurement products, and fiber optic connectivity components qualified to MIL-PRF-39012, DIN EN 9100, ESCC, and other standards. 
ERNI published a new case study about leveraging its SMC connectors to interconnect and power Sigmatek S-DIAS modules for extremely compact control systems.
Samtec's latest blog posts address recent web updates including six new interactive, 3D product explorers that allow users to mate, unmate, zoom in and out on, and rotate products for a more comprehensive experience; the role of its IJ5 and IJ5H Series connector products in Avnet's XRF16 RFSoC system-on-module for prototyping 5G applications; how the company leverages scanning electron microscope (SEM) technology; its OCP Virtual Summit exhibition; a new 5G webinar it's presenting along with industry partners Mouser and Electronic Design; salt-fog-resistant optical modules for mil/aero applications; the company's 10 most popular connector products; the challenges of aligning multiple connector sets; and its new gEEk spEEk webinar series. 
TTI, Inc. published TE Connectivity's Sensor Solutions Medical Guide, Amphenol's Skin Sensors Guide, and Amphenol Advanced Sensors' HVAC Medical Guide. 
RS Components' DesignSpark community member Connector Geek recently published, "The Non-Military User's Guide to Military Connectors."
TE Connectivity's new Solution Center consists of a global team of dedicated Solution Consultants who are available to help customers and support their design needs 24 hours a day, seven days a week via email, phone, or live chat.
Phoenix Contact published a new Device Connections Newsletter and several new blog posts addressing PLCs for cost-effective HVAC system designs, energy meters, M12 Fast-Lock Connectors, and functional safety solutions. 
Avnet's element14 community published a new eBook, "What you Need to Know About 5G."

The latest blog posts from PEI-Genesis address durable industrial connectors for smart agriculture solutions and introduce readers to Product Manager Tom Maha.
May 2020 Connector Industry News
Mouser's free Technical Resource Center now offers an extensive lineup of online calculators designed to help engineers of all skill levels save time figuring out anything from power conversion computations to resistor color codes. 
Digi-Key published a new article about using fine-pitch board-to-board connectors to optimize system packaging. 
Arrow Electronics published new articles about Bluetooth technologies and solutions, artificial intelligence, and wireless technologies.
The ECIA has rebranded its ECIAauthorized.com component search engine as www.trustedparts.com. The new website hosts an extensive inventory of more than 24 million parts from more than 4,000 leading component manufacturers and provides customers with real-time pricing and availability, as well as assurance that all products are from authorized sources. 
Siemon published a new case study, "State-of-the-Art, Fully Integrated Intelligent Building Embraces PoE of Everything with Siemon," and the second episode of its new Network Connections Podcast, in which Siemon CFO Tom Costello shares insights from his journey with The Siemon Company, his influence on the company's leadership succession strategy, plans for his retirement, and a few fun stories about his time at Siemon. 
May 2020 Connector Industry News > Facilities News
ERNI Electronics' newest facility, opened earlier this year in Midlothian, Virginia, was designed with flexibility in mind, which has proven extremely beneficial as the company has shifted from producing small lots and prototypes to large volumes of cable assemblies required to support the urgent demands for life-saving medical products amidst the COVID-19 pandemic. 
WireMasters recently expanded its portfolio of mil-spec wire and cable with the addition of built-to-order, Qualified Product Listed (QPL) mil-spec connectors from suppliers including Amphenol Pcd, PRECI-DIP, Radiall, American Micro, Compaero, Corsair, and Step'n Components and invested in a new 30,000-square-foot, value-add facility in Mexicali, Mexico, to manufacture complete wiring harnesses. New products include circular and rectangular connectors, contacts, filler plugs, insertion tools, and backshells that comply with MIL-DTL-38999, MIL-DTL-26482, MS3057, M85049/128, MIL-5015, and SAE-AS50151 standards.
May 2020 Connector Industry News > Distribution News
Heilind Electronics signed a global distribution agreement with Laird Performance Materials, which supplies innovative thermal interface materials, electromagnetic interference shielding materials and magnetic ceramic solutions, RF and microwave absorbers, precision and structural metals, and industry-leading multifunctional products. Heilind is also now stocking SSI Technologies' MediaSensor P51 Series pressure sensors, Switchcraft's shielded, cable-to-cable Mini-Con-X connectors with IP68 sealing for use in harsh environments, and Brady's COVID-19 safety signage. 
May 2020 Connector Industry News
Mouser Electronics launched a new online Custom Cable Creator solution in collaboration with Molex. The new Custom Cable Creator offers a broad range of customization options and makes it easy for designers to develop cable solutions that meet their exact needs for applications including home appliances, consumer goods, data center and computing systems, and medical electronics.
Digi-Key Electronics is now stocking an expanded line of pre-configured cable assemblies from Amphenol Custom Cable. The assemblies are available with RG-flexible or low-loss cables spanning 12" to 3m in length and are equipped with Amphenol RF's 50Ω, N-Type, straight-plug connectors for high-power wireless and RF applications up to 11GHz, such as antenna connections for in-building wireless and distributed antenna systems (DAS). 
May 2020 Connector Industry News
May 2020 Connector Industry News
Other new product additions from Digi-Key include the new Omniball Spring-Loaded Contacts from Mill-Max, Omnimate LSF-SMB Terminal Blocks from Weidmuller, Quick-Disconnect Solderless Ring Terminal Jumpers and C-Grid III Interconnection System from Molex, and EZ Connectors from Amphenol Time Microwave Systems. 
May 2020 Connector Industry News
TTI, Inc. recently expanded its antenna portfolio with the addition of 2.4GHz and 5GHz MIMO 2×2 Flexible Antennas and Stacked-Patch GNSS Antennas from Molex and Abracon Antennas for 4G/LTE M2M and IoT applications. TTI also expanded its sensor portfolio with the addition of products including TE Connectivity's new Fluid Property Sensor, HTU31 Humidity and Temperature Sensor, and industrial and commercial transportation market sensors; Molex's Contrinex inductive and photoelectric sensors; Amphenol SGX Sensortech's Integrated IR (INIR) Gas Sensors; Amphenol All Sensor's Low-Voltage Digital Pressure Sensors (DLVR); and TT Electronics' Optek brand Wide-Gap Optical Sensors, Reflective Object Sensors, and Fluid IR Sensors. 
Recent additions to TTI's portfolio of connector and cable assembly solutions include Molex's L1NK 396 Discrete Wire Cable Assemblies, Pico-EZmate OTS Discrete Cable Assemblies, and Premo-Flex Notched Cable Jumpers; off-the-shelf DC power cables from Switchcraft; Phoenix Contact's new PTCM Series connectors with crimped contacts; and Molex's CP-6.5 Range of WTB and WTW Connectors, Micro Power Distribution (μPDB) Custom Sealed Modules, Mirror Mezz Connectors, Nano-Fit Power Connectors, and off-the-shelf range of pre-crimped leads. 
Mouser Electronics also added more than 449 ready-to-ship new products to its line card last month, including Stewart Connector's M12 X-Code Field-Terminated Plugs for 10GbE performance in harsh environments, TE Connectivity's enetSEAL+ Connector System for sealed data communications, Linx Technologies' N-Type Cable Assemblies, and the BHI260AB Ultra-Low-Power Smart Sensor from Bosch. 
May 2020 Connector Industry News
May 2020 Connector Industry News > Associations, Standards, & Certification News
Molex has joined the Single-Pair Ethernet (SPE) Industrial Partner Network, which brings industry-leading companies together to promote and further advance open and scalable SPE technology solutions in support of the rapid growth of Industry 4.0 connectivity and the Industrial Internet of Things (IIoT). SPE technology addresses these industrial automation trends by utilizing a single twisted pair of copper wires to transmit data at distances up to 1,000 meters and also offers greater speed, miniaturization, and design flexibility, more efficient data transmission, and more seamless integration into existing Ethernet infrastructures. SPE solutions are based on the IEC 63171-6 standard and designed in accordance with IEEE 802.3 for uniform Ethernet transmission standards.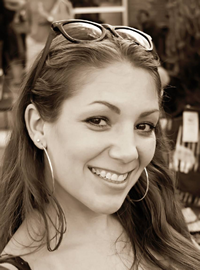 Latest posts by Christine Stieglitz
(see all)