Molex Incorporated Agrees to Acquisition by Koch Industries
Molex Incorporated Agrees to Acquisition by Koch Industries
Molex announced it has entered into a definitive agreement to be acquired by Koch Industries for $38.50 per share in cash. Under the terms of the agreement, Koch Industries will acquire all of Molex's outstanding shares, including the Common Stock (MOLX), the Class A Common Stock (MOLXA), and the Class B Common Stock, for $38.50 per share in cash, for a total equity value of approximately $7.2 billion. Based on the closing stock prices on September 6, 2013, the purchase price represents a 42% premium to the equity value of Molex's publicly traded stock, specifically a 31% premium to the Common Stock, and a 56% premium to the Class A Common Stock.
At the close of the transaction, Molex will become a standalone subsidiary of Koch Industries and will continue to be operated by the company's current management team. Molex, with a 75-year history of industry-leading product innovation, will retain the company name following the transaction as well as its headquarters in Lisle, Ill.
"Connector companies are attractive acquisitions because the connector industry grows at two to three times the world's GDP and achieves an average of 12% operating income, 11-14% return on equity, and 8-9% net income," said Ron Bishop, president, Bishop & Associates. "Private equity and strategic companies are aware of the outstanding investment potential a connector company presents. As a result, Bishop & Associates has recorded more than 300 acquisitions of connector companies since 1980."
Those acquisitions include Mills Partners acquiring Berg Electronics; Framatome acquiring Burndy Corp. and Berg to form FCI; Bain Capital acquiring FCI, which later sold its microelectronics and automotive business units; Thomas & Betts acquiring Augat; AMP acquiring M/A-Com, Thomas & Betts' connector business, as well as many others, most notably Tyco Electronics which was spun off as TE Connectivity; TE acquiring Deutsch; and Amphenol acquiring Teradyne Connection Systems as well as many other connector companies.
"After 75 years this was a difficult decision, but our board of directors and our family believe that this transaction, which follows a diligent and thorough review process by the board, provides outstanding benefits for all our stakeholders. Importantly, our shareholders will receive a significant premium and compelling value for their holdings. The transaction is expected to provide substantial opportunities for our worldwide employees, many of whom have spent much of their working lives at Molex and are responsible for the company's long-term success," said Fred Krehbiel, co-chairman of the Molex board.
"For our customers and employees, this transaction will allow us to build on Molex's proud past and strengthen us for a powerful future. We are excited to work with Koch to continue our track record of growth and investment in people, innovation, and technology," said Martin Slark, vice chairman and chief executive officer of Molex.
Charles Koch, chairman and chief executive officer of Koch Industries, considers Molex "an exciting acquisition that matches up well with our culture and our core capabilities. It also provides a significant new platform for growth.
"Molex has become a global leader by focusing on product innovation and value creation, driven by its talented leadership and employees," Koch said. "We look forward to jointly applying the capabilities of our two companies to help take both to the next level."
The transaction is not subject to a financing condition, and the parties are targeting a calendar year-end close, subject to customary closing conditions, including receipt of shareholder and regulatory approvals.
"In our opinion, the Koch acquisition of Molex will not, in the short term, have a material impact on the competitive landscape of the industry because Molex will continue to operate as a standalone company with the current management team," said Bishop. "In the longer term, with the financial backing of Koch, Molex may become a more aggressive acquirer. We could also envision Molex acquiring other electronic companies that are outside, but related to, the connector space."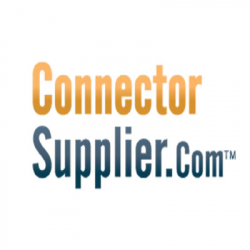 Latest posts by Connector Supplier
(see all)