July 2020 New Connectivity Products
Summary coverage of new-to-market connectivity products, including interconnects, wire and cable, cable assemblies, materials, accessories, tools, development kits, and connector-adjacent technologies, such as sensors and antennas.
July 2020 New Connectivity Products
July 2020 New Connectivity Products > Interconnects, etc. 
TE Connectivity's new EB16 expanded-beam optical pin and socket termini are available in single-mode and multimode variations that leverage the latest version of its proven PRO BEAM EB connector technology, which features springless mating and crimp-less cable retention mechanisms that ease and hasten installation processes and reliably expands and collimates optical signals to improve optical alignment and mitigate sensitivity to contamination, thermal changes, shock, and vibration. The new EB16 termini are drop-in replacements for the MIL-PRF-29504/5 and /5 physical-contact termini employed in many ruggedized circular connectors systems but have a mated termini engagement length that's more than twice as deep to help further improve stability and performance in high-vibration applications and include features that compensate for inherent connector mating misalignments. They fit standard size-16 D38999 cavities, are compliant with MIL-DTL-38999 Series I and III connectors, as well as MIL-STD-1760 connectors, and are capable of both reducing the total axial mating force required by approximately 150lbf and achieving multimode return loss values comparable to those of standard single-mode designs. The new EB16 termini are ideally suited for use in harsh-environment military, commercial aerospace, industrial, and space applications including radar and sensor systems, rugged communication networks, fixed-wing and rotary aircraft, unmanned aerial vehicles, commercial and military avionics and sensing equipment, and military ordnance and ground vehicles.
Würth Elektronik's new WR-FAST single-wire connections are through-hole-configurable male connectors designed to accommodate single wires with blade receptacles, as are common in household appliance. The new WR-FAST connectors are available in various blade designs, orientations, and dimensions and are intended for current flows up to 16A and working voltages up to 300V. Straight or angled contacts in various numbers are available for both the common 6.3mm blade receptacles as well as the 2.8mm version, which uses 2863-type WR-FAST connectors with forked blades to accommodate both types of blade receptacles. They are rated for operating temperatures extending from -30°C to +120°C, have passed glow wire testing according to IEC 60335-1, earned cULus approval, and been proven to meet flammability class UL94 V-0 and are available from stock with no minimum order quantity. In addition, Würth Elektronik also offers a Design Kit Interface with free refill service for this product group.
Cinch Connectivity Solutions expanded its Johnson 2.4mm family with new solder end-launch straddle-mount and through-hole connectors that exhibit a typical VSWR of 1.35 at 50GHz. The straddle-mount end-launch has a board-mount similar to the SMA and 2.92mm Series and are compatible with 0.042", 0.062", and 0.093" board thicknesses. The through-hole version has a leg length of 0.093" to support various PCB thicknesses and enable easier mounting and fixturing. Applications for both connectors include test and measurement systems, network routers and switches, instrumentation test fixtures, and semiconductor ATE test boards. Stocking distributors include Digi-Key, Mouser, Newark, and Farnell.
GCT's new USB 3.0 Type-A connector (USB1086) delivers extreme durability with an industry-leading 20,000+ mating cycles that's perfect for high-traffic applications including charging ports in public settings and public transportation systems. A key measurement for establishing USB Type-A mating cycles is based on retention force, and industry-standard tests mandate that connectors have a final retention force of ≥8N after cycling. The USB1086 maintains this force rating over 20,000 cycles by replacing the traditional nickel-plated brass shell with a high-strength stainless steel shell construction that exhibits enhanced tab elasticity.
WAGO's new 22mm bulkhead connectors for industrial applications are designed to enable connections with devices inside electrical enclosures without having to open the door. Designed for convenience, timesavings, and safety — especially in enclosures where arc flash is a concern — the new 10Gb/s Cat 6A RJ45 female/female and 5Gb/s USB 3.0 female/female bulkhead connectors are cUL certified and available with IP65 and NEMA Type 2, 3R, 4, 4X, 12, ratings when the protective cap is closed.
July 2020 New Connectivity Products
Smiths Interconnect expanded its easy-assembly L Series modular connectors for rugged rack and panel applications with the addition of two new modules and contact technologies. In addition to signal, power, and coaxial modules, the L Series now offers hybrid fiber optic and pneumatic connectivity within a single connector frame. The new hybrid module combines two fiber optic termini with one premium Coaxtac coaxial contacts or a 25A Hypertac power contact and is ideal for use in space, aerospace, defense, and industrial applications that require high-speed data transmission. The new pneumatic module adds the function of the air contacts to offer the possibility of a mechanical performance within a modular configuration and is ideal for use in mechanical power applications including robots and testing and tooling machines. Both new modules can be used in the standard versions of the L Series, as well as in those compliant with EN45545 requirements for fire safety.
Mill-Max Manufacturing Corp. expanded its family of spring-loaded-pin mating products with four new series of low-profile, disc-shaped SMT terminals that offer additional diameter and height options and are perfect for applications where vertical space is at a premium. With flat surfaces on both sides, target discs are ideal for surface-mount soldering and for use as the conductive mating surface for spring-loaded pins, connectors, and test probes. The discs are typically placed on solder-pasted PCB pads and then subjected to reflow soldering. Once soldered, the terminals are ready to be used as reliable, durable contact points. The new terminal series include the 1593-X (1.98mm), 1618-X (3mm), 1625-X (3.18mm), and 1656-X (3.964mm) SMT discs, all of which are precision-machined from brass and come standard with a 10uin hard gold finish and a nickel under-plate. The series are available in four standard heights extending from 0.64mm to 1.4mm in 0.254mm increments, but custom sizes are quickly and easily achievable via Mill-Max's high-speed precision-machining processes and other plating options, such as thicker gold and alternate materials, are also available.
Samtec's new 2.40mm Compression Mount Connector is designed to perform to 50GHz and is especially well-suited for use in the high-speed digital test market, and stripline applications in particular. The connector vertically mounts to PCBs and attaches in place using two 0-80 UNF screws, which eliminates the need for soldering to test points. July 2020 New Connectivity Products
Würth Elektronik added the new WR-FPC low-insertion-force (LIF) connectors to its broad line of FPC and FFC cable connectors. The new WR-FPC connectors are inexpensive, easy to assemble, and compatible with SMT pick-and-place assembly systems and are available in horizontal and vertical plugs with a 1mm grid format and 4–30 phosphor bronze contacts that exhibit low-resistance (30mΩ), ensure a high degree of elasticity, and mitigate wear and tear. They also have a nickel undercoat to prevent tin whiskering, are compatible with both FPC and FFC cables, and are rated for 1A and 125V. Ideal applications for the series extend across multiple markets and include LCD screens, board-to-board connections in medical equipment, test and measurement devices, industrial applications, and entertainment electronics. The new WR-FPC connectors are supplied in component belts and available from stock with no minimum order quantity. Free samples are also available on request.
TE Connectivity's new D-2970 Dynamic Series compact, wire-to-board PCB connectors with timesaving, field-installable, push-in clamp termination have a 5mm pitch and operate at up to 20A and 400V at a typical ambient application temperature of 55°C without further derating. They have a push-in clamp and single-hand-operation center locking lever that reduce mating time by up to 90% compared to connectors with screw-latch locking systems; support toolless wire release with 50% lower insertion force; incorporate numerous safety features, including robust, IP20 finger-safe housings, audible and tactile locking latches to ensure proper mating, and shock- and vibration-resistant contacts; and meet the IEC EN 61800-5 standard for adjustable-speed electrical power drive systems. They also enable header heights under 9mm and up to 26% or 13% width savings compared to two- and six-pole connectors with side locks, which supports side-stackable PCB mounting for additional space savings. The new D-2970 Dynamic Series connectors are currently available with three different angled male headers that mate with the same female plug to provide design flexibility and with three or four positions, which will expand to 2–12 before the end of 2020. They employ materials that conform with regulatory requirements and industry standards including RoHS, REACH, UL94 V-0, IEC EN 61249-2, and IEC EN 60335-1 and are currently undergoing the extensive testing processes required for certification. Ideal applications for the series include power inlets and outlets for PLCs and servo/inverter drives, industrial micro controls, robot control units, and controls in building automation and household appliances.
Cinch Connectivity Solutions expanded its Johnson 2.92mm connector family with a new 45° connector that's especially designed for quick and easy mounting in tight spaces, where height or board edge can be restrictive and an angled design is preferred. The new 45° 2.92mm connector solderlessly connects to PCBs with two screws, enabling quick and easy mounting and mid-board launch configurations, and exhibits a maximum VSWR of 1.25 up to 26.5GHz and 1.50 from 26.5–40GHz. Ideal applications include semiconductor foundry equipment, chip testing fixtures, and board characterization and test and measurement equipment. Stocking distributors include Digi-Key, Mouser, Farnell, and Newark.
GCT new ultra-compact Nano SIM connector (SIM8065) with card-detect functionality is one of the smallest solutions available on the market in a push-push configuration, featuring a 1.37mm-profile form factor that takes up just 168.51mm2 of PCB real estate. It's also the first Nano SIM available from GCT with a spring-loaded push-push card eject mechanism, which also exhibits strong card retention capabilities and intelligent card detection switch functionality. The stainless steel shell has solder tabs on each corner in addition to dual locating pegs to ensure exceptional stability when mounted on a PCB and is rated to 5,000 mating cycles, which makes it well suited for use in a wide range of cellular-based applications.

Würth Elektronik extended its family of WR-MJ modular jack connectors with new RJ45 jacks for Cat 6 data lines. The new WR-MJ RJ45 jacks employ the 8P8C layout and are available in horizontal, vertical, and 47.5° angled configurations with optional shielding and EMI contact fingers, selectively gold-plated copper alloy contacts, and UL94 V-0 isolation materials. They are also compatible with corresponding Cat 5 products and can be used for cabling LAN systems with transmission rates up to 10Gb/s according to IEEE 802.3 and in temperatures extending from -40°C to +85°C. The new WR-MJ jacks are available from stock with no minimum order quantity, and free samples are available on request.
TE Connectivity further extended its portfolio of reliable and cost-effective commercial vehicle connectivity solutions with new SUPERSEAL pro sealed, two-position inline connectors for lower vibration chassis applications. The new SUPERSEAL pro connectors provide cost-effective, reliable, and lightweight solutions suitable for wire-to-wire and wire-to-device applications including sensors, lights, gauges, actuators, switches, and solenoids. Additional benefits include a 17A current-carrying capacity and vibration resistance in compliance with USCAR v2; TPA mechanisms for improved terminal retention and proper positioning; pre-assembled, color-coded options for faster, easier assembly; sealing levels of IP67, IP68, and IP6K9K (with backshell) with enhanced seal retention features; and UL 94-V0 materials for improved flammability protection.
Kycon expanded its USB product line with the addition of a new USB Type-C connector. The new KUSBX-SL2-CS1N24-B-TR is a flag-style, 24-pin connector with a slim design that incorporates high-temperature, halogen-free plastic and allows for space-saving PCB footprints. It is rated for 10Gb/s, meets USB 3.2 Gen 2 specifications, is compliant with RoHS and REACH directives, and is packaged on tape and reel for automated assembly.
July 2020 New Connectivity Products  July 2020 New Connectivity Products
TE Connectivity expanded its LEAVYSEAL family of sealed, high-pin-count connectors and accessories especially designed to help harsh-environment transportation, construction, mining, marine, and agricultural vehicles operate safer, smarter, and cleaner. LEAVYSEAL connectors provide ease of assembly, feature flame-retardant UL94 V-0 materials, four color codes with mechanical keying to support flexible usage, and an integrated secondary lever-locking system to ensure proper contact alignment and secure mating, deliver a high level of IP protection (IP67, IP69K with cover), and are rated for operating temperatures extending from -40°C to 140°C. They are available in in-line, flange, and PCB mount configurations with 15–120 positions and can accommodate mixed terminal sizes in a single housing. LEAVYSEAL accessories, including backshells, adapters, and interface protection covers have also been expanded to meet the growing industry needs.
Amphenol RF expanded its high-frequency SMA connector series with new extended frequency cable-mount connectors capable of supporting up to 34GHz. The new cable connectors have a lightweight, compact, and vibration-proof design with a straight solder plug configuration, are optimized for various conformable and semi-rigid cables, and are ideal for use in a variety of applications including 5G wireless infrastructure, military, RFID, and radar systems. A threaded coupling mechanism ensures uniform contact of the outer conductors to minimize reflection and attenuation at higher frequencies and impart a high degree of mechanical strength and durability. The new high-frequency SMA connectors have machined brass bodies and beryllium copper contacts with a cost-effective gold-over-high-phosphorous-nickel plating that ensures optimal conductivity for the life of the connector. They also incorporate a stainless steel retaining ring and coupling nut and a PTFE insulator rated for temperatures up to 165°C.
TE Connectivity added XRC terminals and XRC, SRC, and ML-XT connectors to its extensive range of connectivity solutions. Formerly produced by Molex, these extra-rugged, environmentally sealed connector products are known for their reliability, ease of use, and flexibility and are proven effective in harsh-environment wire-to-wire, panel-mount, and bulkhead/firewall applications within trucks, buses, and construction, agricultural, recreational, and marine equipment and vehicles. The Extra Rugged Circular (XRC) connectors are heavy-duty plastic connectors available in two shell sizes with 14–18 and 24–31 contacts. The Sealed Rectangular Connectors (SRC) are hybrid, high-pin-count solutions available in eight contact arrangements with up to 84 total positions and a mix of power and signal circuits. The ML-XT sealed rectangular connectors are available with 2, 3, 4, 6, 8, 12, and 18 positions, and the XRC terminals deliver up to 13A. TE has started accepting orders for XRC and SRC connectors; orders for ML-XT and XRC terminals will commence November 1, 2020.
July 2020 New Connectivity Products > Wire, Cable, and Cable Assemblies 
Binder-USA's new Series 765 double-ended plastic M12 cordsets are a lightweight alternative to stainless steel M12 cordsets, offer IP68 or IP69K protection when mated, and are UL approved, available in five standard lengths (0.6, 1, 2, 5, and 10m) and pin-counts (3, 4, 5, 8, and 12), and manufactured in the USA. The 24 and 22AWG cordsets have PUR cable jackets, overmolds, housings, and contact bodies, a bolted locking system, gold-plated CuZn/CuSn or bronze (CuSn) contacts, and molded-on-cable crimp terminations and are rated for 5A at 60V or 250V operation or 1.5A at 30V operation and for more than 50 or 100 mating cycles in operating temperatures extending from -25°C to 85°C or 90°C.
Cinch Connectivity Solutions' new Trompeter brand off-the-shelf, fixed-length MIL-STD-1553B twinax cable assemblies are designed to satisfy quick-turn customer requirements common to many test environment applications. The new assemblies complement Trompeter's MIL-STD-1553B Bus Coupler family, which offers lead and lead-free versions with up to eight stubs; are manufactured with Trompeter TWC-78-1 and TWC-78-2 cable for use in test labs or high-temperature M17/176-002 cable for use in harsh land, sea, and air environments; and are terminated with PL75 three-slot connectors, the most common connectors used in MIL-STD-1553B systems. Stocking distributors include Digi-Key, Mouser, and Electro Enterprises.
AerosUSA's new Splittable Cable Entry System for electrical control cabinets and equipment offers the most modular and interchangeable system on the market. The new cable entry system features an integrated panel gasket that reduces installation time and saves on SKUs, UL94 V-0 grommets that snap-in to stay in place, and side-mounted screws that enable frame stacking on the panel. They also have a sturdy, robust design, support quick and easy installation, are rated NEMA 4X, and are compatible with both terminated and non-terminated cables.
Binder-USA's new Series 765 double-ended jumper cordsets are available with M8 and M12 connectors and available in seven standard lengths: 0.3, 0.6, 1, 2, 3, 5, and 10m. Ideal for use in sensor applications, the cordsets feature PUR or PVC cable jackets and PUR overmolds, provide IP67 protection when mated, and are UL approved and manufactured in the United States. M8 cordsets are available with three, four, or six pins and are rated for 1.5A at 30V, 4A at 60V, and for more than 50 mating cycles in operating temperatures extending from -25°C to +85°C. M12 cordsets are available with three, four, five, eight, or 12 pins and are rated for 4A at 60V or 250V operation and 1.5 or 2A at 30V operation, and for more than 50 or 100 mating cycles in operating temperatures extending from -25°C to 85°C or 90°C.
Axon' Cable provides the only ESA-qualified cable assemblies for the latest generation of Q-Band satellites. The RF cable assemblies are made with 3.4mm-diameter coaxial cables and terminated with swept or straight SMA connectors and are QPL qualified to ESCC 3408/003, up to twice as light as equivalent, non-approved products, and highly resistant to radiation (>300Mrad). They also exhibit excellent electrical characteristics ideal for use in telecommunication satellite antennae operating in the Q-Band, including <1.25 VSWR and 3.0dB/m insertion loss at 45GHz. Ideal applications for the series include ground-based and on-board radar for avionic and military purposes.


Hughes Electronics' new OptiMod advanced fiber optic and DC power cabling concept is especially designed to withstand the rigors of cellular applications. The robust yet agile system delivers high-performance connections for fiber, DC, or hybrid cabling layouts via its new modular connector concept, the H-Mod, which is designed to protect fragile fiber cores from harsh environment conditions and handling. The H-Mod doesn't require any tools, special skills, or equipment; instead, it employs a unique positive lock latching system that enables quick and error-free connections with a simple snap. In addition, its robust, cast-aluminum housing offers IP68 protection and accommodates both combined LC fiber and high-performance DC connection modules and discrete fiber and DC connection modules. Hybrid modules connect to Hughes' pressure-proof hybrid cables with corrugated aluminum tubing, spiral steel armoring, and resilient HDPE sheathing for superior UV and corrosion resistance. Discrete fiber and DC modules connect to separate power and fiber cables and can support up to 8 remote radio units (RRUs) per power or fiber connection. Hughes' Exterior Class fiber-only cable features high-grade, low-smoke compounds formulated for harsh environments in addition to flexible steel armoring for crush and rodent resistance. Its multi-core, DC-only cables incorporate full braided shielding with optional functional earth and is available with up to 10 pairs of 10mm2 cores. The H-Mod IP68 external connectivity module also reduces installation time by up to 80% when combined with the OneBox plug-and-play cabling distribution unit, which employs positive lock technology for secure, failure-free connections, doesn't require any tools or have any tricky doors or connections to navigate, effortlessly adapts to hybrid, separate, or mixed cable layouts, and can handle up to 400A of power and 48 cores of fiber input to support up to 10 RRUs.
Binder added new four- and six-way distributor blocks to its Series 720 to provide design engineers with more options for quickly and securely attaching multiple devices to a single unit. Designed for use in measurement and monitoring systems including lighting, heating, greenhouse, and data acquisition devices, the new distributor blocks feature snap-in IP67 locking connectors with three or five gold-plated bronze contacts. They also feature 5m cable lengths and are rated for 7A at 250V operation or 5A at 125V operation in temperatures extending from -25°C or -40°C to +85°C.
L-com's new coiled Ethernet cable assemblies feature true Cat 5e performance and a coiled, retractable cable design with a three- or six-times expansion/retraction ratio and are ideal for harsh-environment industrial Ethernet, factory automation, machine engineering, and robotics applications. The six-inch straight tangents are terminated to standard, shielded RJ45 plugs and available in 90° or 180° tangent versions. F/UTP versions of the new coiled Ethernet cables have been tested to six million cycles, UTP version have been tested to four million, and both are proven to have the memory needed to deliver millions of extension/retraction cycles without sacrificing electrical performance. They have 26AWG stranded constructions with UL 20352-style, oil-resistant, high-flex, zero-halogen or polyurethane TPU jackets for broad application suitability. The zero-halogen assemblies feature (F/UTP) foil shielding for EMI and RFI protection and the polyurethane jacketed assemblies are constructed with UTP cable. 
July 2020 New Connectivity Products > Sensors and Antennas 
TE Connectivity's new LVDT position sensors for hydraulic valve and actuator applications in industrial machine tools and off-highway equipment enable better system and feedback controls with higher accuracy and faster response times than existing solutions and support the continued expansion of Industry 4.0 information and communication technologies. The new LVDT position sensors have a compact, rugged, hermetically sealed, and friction-free design that easily fits within restricted spaces and existing footprints, reliably withstands environmental hazards ranging from high pressure (up to 10,000psi) to dirt, dust, moisture, and hydraulic fluid, and ensures repeatable, long-lifetime performance in harsh-environment, high-cycle applications. They measure spool position within one-thousandth of an inch with infinite resolution, support stroke lengths as low as ±0.005", and deliver fast, dynamic responses. They are available in a range of standard designs suitable for hydraulic valve applications but can also be customized for other application requirements. Adaptable characteristics include signal conditioning, configuration, size, stroke length, pressure range, mounting style, output, electrical connections, and AC or DC compatibility. Ideal applications for the series include injection molding, die casting, and assembly equipment, stamping presses, robotics, and metalworking machinery, construction, agricultural, and material handling equipment, boom lifts, and mining vehicles. 
TE Connectivity's new Sleep Tracking Sensor safely and comfortably monitors vital signs including respiratory rate, heart rate, and other parameters like body motion and bed exit and provides users with comprehensive sleep data they can leverage to help improve wellness. Designed to be placed on mattresses, the new non-contact, piezo film sleep sensor requires no external power or bias voltage, enables continuous monitoring without disturbing the user, and can be combined with a bedside sleep monitor, smartphone, and web-based app to help track and better understand sleep patterns and create personalized feedback and suggestions to help improve sleep.
KP Performance Antennas added new two- and three-foot antennas with Mimosa B11 mounting kit options to its ProLine Series 11GHz parabolic antennas. The new high-performance ProLine parabolic antennas are ideal for high-density, point-to-point backhaul applications or client-premises and operate in the 10.7GHz to 11.7GHz frequency range. They are available in two- and 3-foot diameters with dual-polarized N-type connector or direct connect options, and have a rugged construction with a patented six-point mounting connection for set-and-forget installation. The new antennas deliver SISO or 2×2 MIMO for increased capacity, respectively exhibit gain performance of 34.4dBi and 39dBi, are engineered to suppress side-lobes and back-lobes, and are excellent at rejecting interference. They also reliably withstand wind speeds up to 155mph. The two-foot model is a high-performance ETSI Class 2, FCC Cat B antenna and the three-foot model is an ETSI Class 3, FCC Cat A antenna. Both models come with either a Mimosa B11 or Ubiquiti airFiber 11FX direct connect kit. 
July 2020 New Connectivity Products > Connector Materials, Accessories, Tools, and Development Kits
Siemon expanded its family of cost-effective open rack and cable management solutions with the launch of its new Value Vertical Cable Manager (VVCM) system. Specifically developed to integrate with Siemon's Two-Post Value Rack, 19" Rack-Mount Horizontal Cable Managers, and pathway support accessories to provide a fully unified equipment mounting and cable management solution, the new high-capacity Vertical Cable Managers deliver a wide array of user-friendly features not typically available at such an aggressive price point. Easily assembled in as little as five minutes, the new 7', 45U vertical managers mount directly to Siemon's Two-Post Value Rack (RS1-07-S) and other Siemon racking options for a rapidly-deployable rack and cable management system. Available in widths of 4" (10cm), 6" (15cm), 10" (25cm) and 12" (300cm), the VVCMs are currently offered in both single- and double-sided versions to enable a broad range of infrastructure topologies and simultaneously support cord management for high-density patching fields, efficiently routing horizontal cables, mounting PDUs, and routing equipment power cords. In addition, unlike most contractor-grade vertical managers, which typically utilize snap-on covers that can be difficult to remove and reattach, Siemon's VVCM line features user-friendly, dual-hinged doors with one-finger spring release clips in each corner that allow the doors to open in either direction to improve pathway accessibility. The VVCMs also feature Siemon's unique, high-capacity cable management finger design., which is capable of managing large quantities of larger diameter cable and cords in high-density environments as challenging as 48-port, 1U Category 6A patch panels.
METZ CONNECT's new Modbus Gateway MR-GW helps integrate Modbus RTU devices into a Modbus TCP network by enabling simple, cost-effective communication between Modbus TCP clients and one or more Modbus RTU slaves. The gateway connects via a jumper plug and two four-pole terminals on the front of the device and an integrated web server is used for parameter settings, management, and monitoring of the two interfaces, as well as for firmware updates. Ideal applications include building automation, industrial control, HVAC, and lighting control systems.
PROVERTHA's new Multicrimp pliers provide cost-effective solutions for D-Sub, M12, and M8 crimp sleeves, are available in four versions (TMCCH1 to TMCCH4) for different cable diameters, and can be used universally and flexibly with a Multicrimp die for four or eight spanner sizes. This means that one pair of pliers can be used for different common spanner sizes without changing tools, which reduces changeover times and costs when making different cable types for M12 or D-Sub cable assemblies. The cost-effective Multicrimp pliers are suitable for all PROVERTHA crimp flange/crimp sleeve systems, as well as for other common systems from other suppliers.
CMP Products extended its North American product range with the release of the new CG Range of cord grip cable glands, which are designed and engineered for compatibility with the unarmored flexible cables and cords predominantly used throughout the U.S. and Canada. Manufactured from high-grade 6000 Series aluminum, the glands provide excellent corrosion and ingress protection in wet, dry, and otherwise hazardous environments and have undergone testing to the latest edition of UL50E. The new cord grips cover a wider range of cables with fewer cable glands to help reduce inventory levels and cost and are available in sizes 3/8" to 2". Each product includes an entry thread seal and locknut as standard and can be made with other materials, including zinc-plated steel, stainless steel, and nickel-plated steel on request.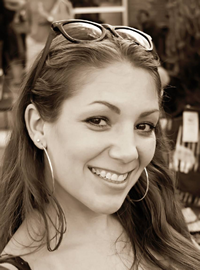 Latest posts by Christine Stieglitz
(see all)