Industry News: October 2017
Do you have your finger on the pulse? We do! Here's the last few weeks of industry news in a nutshell, with links to full press releases for further information. 
Industry News – October 2017
Event News 
Molex
will showcase its broad range of power, signal, data, and media connector solutions at this year's Engineering Design Show, which will take place October 18–19 in Coventry, England. Its ML-XT sealed connection system, which employs cutting-edge two-shot liquid silicone rubber sealing technology to help prevent electrical failures in commercial vehicles and is both will IP69K rated and J2030 power-wash compatible, be amongst the displays. Visit Molex at booth K18.
Nicomatic
is hosting a free engineering workshop that will help attendees design better medical devices by providing solutions to common interconnect challenges including: EMI, waterproofing and ingress protection, flexibility, space-savings, ergonomics, chemical resistance, high usage, and long lifecycles. The event will take place Tuesday, October 24, at the Westin Waltham-Boston Hotel in Massachusetts, and each attendee will be allotted time for a one-on-one design consultation with a Nicomatic interconnect design engineer.
DesignCon
will take place in Santa Clara, California, January 30 – February 1, 2018. Now in its 23rd year, the event will offer more than 100 sessions across 14 tracks covering every aspect of electronic design, including: signal and power integrity, optimizing high-speed serial design, and applying test and measurement methodology, as well as a free two-day expo featuring: three keynotes, numerous educational and networking activities, and more than 175 exhibitors. Registration is now open. Super Early Bird rates expire October 13 and Early Bird rates expire December 1.
ERA's 49th Management and Marketing Conference, an annual educational and networking event focused exclusively on field sales representatives, will take place in Austin, Texas, February 25–27, 2018. The theme for the 2018 conference and exhibition is "Tools of our Trade—Constructing a Successful Future," and registration is now open.
Early bird registration for electronica 2018
is open until November 30, 2017. The biennial conference and exhibition will take place in Munich November 13–18, 2018 and will focus on topics including: automotive, embedded systems, LEDs/SSL, industrial IoT, cybersecurity, medical electronics, artificial intelligence, smart energy, and smart grids. The event will be co-located with SEMICON Europa and, for the very first time, will occupy 16 halls.
Award News
Mouser Vice President of APAC Marketing and Business Development, Daphne Tien, was named a Top 10 Chinese Brand Industry Innovator at the renowned Asia Brand Ceremony held in Hong Kong in September, where Mouser Electronics was also awarded Top 500 Asia Brand.
Molex
recently received three prestigious awards from Cisco: the 2017 Supply Chain Operations Supplier of the Year Award, the Cisco GSM Supplier of the Year Award, and an award for Excellence in Delivery and Flexibility.
Facility News 
Würth Elektronik eiSos
recently unveiled a €6 million expansion to its manually operated receiving warehouse in Meyzieu, France, near Lyon. Upgraded to a largely automated modern logistics center in response to 25% sales growth in France since the beginning of 2017, the location now features 3,500m² shelf space with a 9,000-pallet capacity, up from 1,000m² and 2,800, and can achieve 4,200 picks per day. Automation updates include efficient mechanized conveyor technology between the various warehouse areas, state-of-the-art identification technology, and IT connectivity.
Partnership, Promotion, & Personnel News
Avnet
and Amphenol are celebrating 60 years of partnership. Their longstanding collaboration has helped advance the high-tech global electronics industry by providing innovative interconnect, passive, and electromechanical products, in addition to best-in-class design and supply chain services. To celebrate this latest milestone, leaders from Avnet and Amphenol recently gathered at Avnet's corporate headquarters in Phoenix, dined together, and exchanged commemorative plaques.
TTI, Inc. expanded its franchise distribution agreement with ITT and will now distribute the company's Cannon and VEAM brands, which are designed to serve the aerospace, defense, transportation, industrial, and medical markets, throughout the whole Europe, Middle East, Africa (EMEA) region. The agreement was previously limited to France. 
Hughes-Peters, a multi-regional distributor of interconnect, passive, and electromechanical products, recently joined the Electronics Representatives Association (ERA).
Philip Harting
was elected chairman of the Electronic Components and Systems association of ZVEI, the German Electrical and Electronic Manufacturers Association.
WAGO
named Toby Thomann President of its North American headquarters in Germantown, Wisconsin. Thomann has been with WAGO for 23 years and has worked as a regional sales manager, zone manager, marketing manager, and, most recently, vice president of sales.
PEI-Genesis
expanded its successful North American distribution partnership with HARTING with a new Pan-European agreement that will allow the two companies to provide added-value, harsh-environment connector solutions and engineering design expertise to customers across two continents.
Distribution News 
Digi-Key
now offers TE Connectivity's MULTI-BEAM card edge connectors, which deliver excellent current and signal density in industrial and data communications applications. Designed to support flexible configurations and PCB designs, the series delivers up to 43A per contact and features a 1mm signal contact pitch that provides up to 60% space savings and a 7.26mm power contact pitch that provides up to 30% space savings over competing products.  
Heilind Electronics
now stocks 3M's high-speed SlimLine Twin Axial Cable Assemblies, which are qualified to the SFF-8654 specification and have a lower profile than similar AWG twin axial cables, allowing for more packaging configurations and routing options within servers, and feature a foldable ribbon construction that allows for extremely tight bend radii without compromising performance. Ideal for PCIe applications, the assemblies are available with 30 and 31AWG wire, x4 and x8 configurations, straight and right-angle options, and several standard lengths.
Heilind Electronics
also added Amphenol RF's low-loss N-Type connectors to its growing inventory of interconnect and cabling products. Optimized for use with low-loss 400 cables, the series is constructed with bonded foil to ensure 100% coverage, is ideal for smart city and other IoT antenna applications, and is available in straight jack, bulkhead jack, straight plug, and right-angle plug configurations, all of which feature crimp terminations for quick, secure assembly.
Associations, Standards, and Certifications News 
Samtec, along with 61 other industry leaders, recently released Version 3.0 of the QSFP-DD Hardware Specification, which defines mechanical, electrical, and thermal management requirements to enable multi-vendor interoperability. The new specification defines a module and both single-height and stacked-height integrated cage/connector systems. The new multi-lane pluggable form factor will support Ethernet, Fibre Channel, and InfiniBand protocols at data rates up to 400Gb/s in aggregate.
TTI, Inc. recently achieved JOSCAR accreditation
. A new accreditation system for the aerospace, defense, and security sectors, JOSCAR is a cross-industry collaboration initiative that reduces time, costs, resources, and duplication when providing information to major customers by compiling common supplier data in a central system, and allowing all participating buying organizations to access the information.
TE Connectivity
announced that the Mini-IO connector has been adopted as an international standard (IEC 60176-3-122) by the International Electrotechnical Commission. The new standard provides the minimum requirements for a miniaturized connector for industrial applications and ensures safety through consistent performance and interoperability.
SERI announced that more than 700 facilities in 30 countries are now certified to the R2 Standard — the premier global environmental, worker health, and safety standard for the electronics refurbishing and recycling industry. Free Intro to R2 webinars designed to provide participants with an overview of R2 Standard requirements, the steps to certification, and the associated costs will be offered on Wednesday, October 11, and Wednesday, October 25, from 10:00–11:30am CDT.
Recently posted:
[related_posts limit="10″]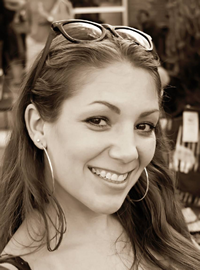 Latest posts by Christine Stieglitz
(see all)