Industry News: November 2017
Do you have your finger on the pulse? We do! So, here's the last few weeks of industry news in a nutshell, with links to full press releases for further information.
Event News
Samtec will showcase its optical solutions at the 2017 Wuhan Optical and Electronics Show, which will take place November 3–5 in Wuhan, China.
The IDTechEx Show will take place November 15–16 in Santa Clara, California, and will showcase the latest innovations in the fields of wearable technology, printed and flexible electronics, sensors, 3D printing, IoT, electric vehicles, energy storage, and energy harvesting.
Timron Advanced Connector Technologies is hosting an intensive course on electrical contacts and connector design for electronics and microelectronics applications December 4–6, 2017 in Scottsdale, Arizona. Registration is now open.
The Electronics Representatives Association (ERA) has announced that Michael Knight, senior vice president, Americas, TTI, Inc., will close its 2018 Management and Marketing Conference with a general session about the customer of tomorrow and the tools required to remain competitive in the supply chain of the future. The conference will take place February 25–27 in Austin, Texas, and registration is now open.
Facility News
HARTING
is a founding member of the new Robotation Academy Foshan in Guangdong Provide, China. Supported by 21 partner companies in the fields of robotics, automation, and Industry 4.0, the academy will provide training, conferences, and presentations for companies in southern China to help fuel the country's smart manufacturing transformation.
NAI opened a new 5,000-square-foot solutions center in Troy, Michigan. The facility's capabilities can be scaled to meet NAI customer needs ranging from design assistance to full service, and it is staffed by resident NAI engineers and experienced design and application engineers who partner with NAI customers to provide customized connectivity solutions.  
Partnership, Promotion, & Personnel News
PEI-Genesis
promoted John Hufnagle, general manager of engineered solutions and 39-year company veteran, to the new position of Vice President of North American Sales and Engineered Solutions. By merging its engineered solutions expertise and fulfillment capabilities under a single North American executive, the company hopes to further support its customers from design to delivery.  
ODU
launched a new e-commerce web store, which offers ODU MINI-SNAP® and ODU MEDI-SNAP® push-pull circular connectors with a 48-hour turnaround time for a wide range of applications, including: medical, military and security, industrial, test and measurement, energy, and automotive, in addition to an extensive range of metal and plastic connector solutions that customers can tailor to their specific requirements using the store's product configurator, technical comparison feature, and live chat support.  
In2Connect UK Ltd. launched a new, responsive version of their website that makes it easier than ever for customers to access information about their complete range of connector, cable, and switch solutions and their value-added services, as well as to contact their experts for free advice.
Ironwood Electronics
published a new catalog that highlights its portfolio of sockets, adapters, and turnkey solutions, including: simulation, analysis, and laser/CNC manufacturing services. 
WAGO North America named Daniel Hernandez as the new general manager for Mexico. Hernandez has a degree in mechanical engineering, as well as a Master's in Business Administration.
IPC — Association Connecting Electronics Industries® 
announced the addition of Nate Carson as director of business development to its staff at IPC headquarters in Bannockburn, Illinois. Carson has extensive experience managing global accounts within the automotive, electronics, telecom, and high reliability sectors, and will focus on expanding both the industry engagement and global footprint of IPC products and services.  
ECIA added six new member companies: component manufacturers Advanced Cable Ties, Inc. and Hongfa America, Inc.; distributor Avia-Dynamics Corp.; and manufacturers' representatives Tiger Electronics, Inc., G.L. Smith Associates, and Artec Lantec.
TE Connectivity launched a new online store that offers more than 1,000 of its most popular harsh environment connectors, including its DEUTSCH, AMPSEAL, LEVYSEAL, and Heavy Duty Sealed Connector (HDSC) Series, as well as instant access to product pricing, daily updates on product availability, and flexible shipping and delivery options.
Würth Elektronik eiSos
has been named an official technology partner of the new Audi Sport ABT Schaeffler Formula E racing team, which took over the ABT Sportsline team with which Würth had partnered with since its very outset. The new team will be led by FIA Formula E world champion, Lucas di Grassi.  
Fiber Optic Center, Inc. (FOC)
announced the promotion of William Sorrell to shipping supervisor. As Shipping Supervisor, Sorrell will manage the daily operations of the department, standard operating procedure revisions, the deployment of a new inventory management tool, and continual improvements to the FOC Customer Experience that this department provides. He will report directly to FOC Vice President Tom Waite.
Distribution News
Positronic appointed Electro Enterprises as an authorized distributor for its full line of products in the North American market. Many configurations of Positronic power, hybrid, D-sub, rectangular, modular, and circular connectors will be stocked and available for immediate shipping, and customized or tailored solutions will be available as well.
In support of dynamic changes within the commercial vehicle market, TTI now offers ITT Cannon's range of rugged connector solutions across the full EMEA region, is stocking Molex's new ValuSeal products and Amphenol ICC's USB Type-C Gen 1 connectors, and has invested in stock of Delphi's AK class connector products.
Mouser Electronics
now offers Sigfox connectivity solutions from ON Semiconductor, which provide a range of both hardware and software development tools for simplifying IoT applications.  
Associations, Standards, and Certifications News 
The October 2017 State of the VITA Technology Industry market report by VITA Chairman of the Board Ray Alderman is now available, and begins with the interest-piquing claim, "Moore's Law is dead. Dennard's Law is dead. And those events are leading to the death of von Neumann computer architectures being replaced with neural networks and quantum machines."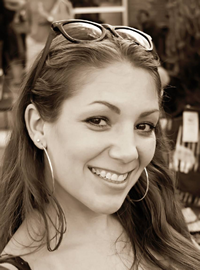 Latest posts by Christine Stieglitz
(see all)