Industry News: August 2017
Industry News – August 8, 2017
Event News
DSEI, the Defence and Security Equipment International conference and exhibition, will take place September 12–17 in London. This year's event will feature a new Innovation Hub that aims to identify and exploit technologies and solutions across a range of applications. If you're exhibiting, please reach out to Christine ASAP for a chance to be featured in our September 5 DSEI preview article.
The 17th IESF Automotive EE Design conference will take place September 20 in Plymouth, Michigan, and will focus on: wire harness engineering, networking and system implementation, connectivity, autonomous driving and driver assist systems, and electric vehicles and supporting technology. Registration is free, and a preliminary agenda is now available.
Sensors Midwest will take place October 3–4 in Rosemont, Illinois, and will feature more than 30 sessions and workshops. The conference program is now available.
IWCS
, the International Cable and Connectivity Symposium, will take place October 8–11 in Orlando, Florida. The conference portion will feature 150 paper presentations addressing new technologies in cable and connectivity products, processes, and applications, and the preliminary program is now available.
ESC17
, the Embedded Systems Conference, will take place November 8–9 in Minneapolis. The keynote speakers will be Ranson Stevens, a physicist, engineer, and best-selling author, and Maria Gini, a professor of computer science and engineering at the University of Minnesota and an expert in AI.
Electronica
, which will next take place November 13–16, 2018 in Munich, is building excitement for the biennial event via the electronica Blog. Early-bird exhibitor rates are still available.
Award News
Mouser Electronics received a gold High-Service Distribution Award from TDK Europe and a sales achievement award for Highest Percentage Sales Growth for fiscal year 2017 from TDK Corporation of America.
TTI was honored with a gold Senten Manten European Distribution Award from TDK Europe for the second consecutive year. The award recognizes business performance, inventory management, contractual terms, and operational excellence.
Sager Electronics was recognized as Sunon's Distributor of the Year for 2016.
TE Connectivity received a Category Partner award from Cummins Inc. for providing superior service, quality, and value, and specifically for its high-performance, harsh-environment under-valve cover harness or injector head harness. Only 8% of current Cummins suppliers received this recognition.
Esterline Connection Technologies – SOURIAU received the 2016 Best Customer Service Prize from Safran Electrical & Power. The award recognizes excellent quality, on-time delivery, innovation, and support.
Mouser Electronics Director of Supplier Management, Les Balamut, received the 2016 Supplier Manager Excellence Award for Lifetime Outstanding Support from Neutrik USA.
Sager Electronics' Supplier Marketing Manager, Andy Goldring, was honored as Schaffner's 2016 Supplier Development Manager of the Year.
TTI received the Best European Performance Award in Amphenol's 2016 Distributor of the Year Awards.
Partnership, Promotion, & Personnel News
Avnet's new Ask Avnet automated assistant, the industry's first digital platform to integrate artificial intelligence (AI), is now available for beta testing. The proactive tool leverages AI to help anticipate customers' next move and provide them with the best answer, rather than a list of all possible answers, while also facilitating interactive discussions.
TTI acquired Symmetry Electronics, a privately held semiconductor component distributor headquartered in Hawthorne, California. Symmetry Electronics will operate as a wholly owned subsidiary of TTI, Inc., separately and independently of its parent company. Current management will remain in place, and neither company's daily operations will be affected by the acquisition.
Advanced Interconnections Corp.
now offers a video tutorial for its Build-A-Part™ tool, which allows users to quickly and easily build application-specific IC socket, adapter, or board-to-board connector part numbers.
Sager Electronics added BEI Sensors to its line card. BEI Sensors specializes in speed and position sensors for extreme applications, and joins Crydom and Airpax as part of Sensata brands distributed by Sager.
Heilind Electronics rebranded its Brazilian operations, Kotek Eletro Electronica Ltda., which it acquired in 2012, as Heilind Electronics Brasil Ltda. to further strengthen its position as a global brand and electronics distributor.
Fiber Optic Center, Inc.
appointed Larry Donalds as business development, fiber design and manufacturing, technical sales. Donalds brings more than 35 years of experience from 3M Company.
Bal Seal Engineering released a new Sealing, Connecting, Conducting, and EMI/RFI Shielding Solutions guide that describes the form and function of its custom-engineered seals, springs, and electrical contacts for aerospace, defense, automotive, energy, and medical equipment.
HellermannTyton signed an agreement with TTI to facilitate a greater market presence in North America. TTI will now stock a wide range of HellermannTyton's innovative, commercial-grade cable ties and fasteners, electrical installation and insulation products, application tools, and cable protection and identification systems.
Antronix, a leading designer and manufacturer of broadband products in the United States, and Teleste, a leading provider of video and broadband technologies and related services in Europe, have entered a joint venture to offer next-generation Gigabit cable access network solutions to the North American broadband markets. The joint venture, whose majority shares are owned by Teleste, will operate under the name Teleste Intercept, LLC and combine the companies' next-generation products and access network technologies.
Distribution News
Mouser Electronics
now stocks the ValuSeal wire-to-wire connector system from Molex. The IP65 series is capable of 11A, provides reliable, cost-effective performance in a single-piece housing design, and is ideal for consumer, industrial, non-automotive transportation, robotics, and lighting applications.
TTI
now offers off-the-shelf and custom in-vehicle smart multimedia USB charging modules from Molex. The modules reduce overall engineering costs by facilitating drop-in design and eliminating tooling and engineering support.
Associations and Standards News
The SFP-DD Multi-Source Agreement (MSA) Group has announced intent to develop the specification for a high-speed, double-density small form-factor pluggable (SFP-DD) interface. Under the MSA, participating companies will address the technical challenges of achieving a double-density SFP interface and ensuring mechanical interoperability for module components produced by different manufacturers. New SFP-DD-based networking equipment will support legacy SFP modules and cables, as well as new double-density products.
Molex expanded the availability of its web-based product environmental and regulatory information tool, which allows users to select and download industry product compliance documents, including IPC Class C, IPC Class D, and comprehensive Product Compliance Declarations, as well as EU RoHS, REACH SVHC, and Low-Halogen Statements for multiple products.
The China National Accreditation Service for Conformity Assessment recently extended and expanded accreditation of the Würth Elektronik eiSos test lab in Shenzhen in accordance with ISO/IEC 17025: 2005. The current accreditation now applies until 2023, and at least 60 additional test methods — including several in the field of LEDs, switches, plug-in connectors, and capacitors — were adopted within the framework of this certificate, which guarantees reliable reproducibility of all test results.
The Fiber Broadband Association, the only trade association in the Americas dedicated to the pursuit of future-proof, all-fiber optic network infrastructure everywhere, announced record membership growth for the first two quarters of 2017.
IPC – Association Connecting Electronics Industries® is seeking European electronics industry and IPC members to join the IPC European Standards Steering Committee, which will provide opportunities for local engagement in IPC's standardization process. The kick-off European steering committee meeting will take place September 6, 2017 at the DoubleTree by Hilton in Strathclyde, Bellshill, UK.
Esterline Connection Technologies – SOURIAU
recently announced that it is the world's first manufacturer of MIL-DTL-38999 Series III connectors with Black Zinc Nickel plating to comply with REACH Regulation and obtain certification from the U.S. Defense Logistics Agency.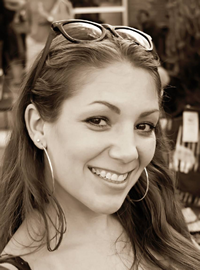 Latest posts by Christine Stieglitz
(see all)