Industrial Communications Connector Roundup
Check out this week's product roundup for information about some of the latest and greatest industrial communications connectors on the market.
Amphenol Commercial Products
' MDB and MDBR Series rugged D-Sub connectors for industrial communications applications in harsh environments provide outstanding corrosion resistance and offer robust IP68 immersion and ingress protection per IEC 60529 in both mated and unmated conditions. These pin and socket connectors feature high-temperature-resistant plastic housings and copper alloy contacts with gold and nickel plating, and they are available in standard nine-position densities, as well as high-density options with 15 and 26 positions. Termination options include vertical PCB tails and solder cups suitable for up to 20AWG for standard-density connectors or 22AWG for the 15 and 26 position versions.
Hirose
and HARTING collaborated to develop the ix Industrial™ miniaturized Ethernet interface for high-speed (10Gb/s) data rates to achieve improved industrial data traffic performance. Standardized in compliance with IEC/PAS 61076-3-124, the new connectors are 70% smaller than RJ45 connectors, as well more robust and more powerful, allowing them to provide more connections using less PCB space. The sockets have five through-hole reflow (THR) shielding contacts for maximum PCB retention and a robust construction that ensures stability in harsh environments. With performance to Cat 6A, the high current load capacity of the future-proof design also accommodates PoE applications, combining high-speed data transmission and power in a single interface for space-saving solutions.
Murrelektronik
's industrial M12 connectors are ideal for use in Industrial Ethernet applications with high data volumes and transfer rates. Its X-coded M12 cordsets deliver error-free, high-speed data transfer at speeds up to 10Gb/s, and its Y-coded M12 cordsets deliver 2 x 6A power and up to 100Mb/s data in a single connector. Both feature 360° end-to-end internal shielding, a soldered shield connection between cable and connector, and highly resistant PUR cables, and are rated IP65/67.
AerosUSA
's PA 6-D highly impact resistant modified polyamide conduit can withstand the impact of a hammer strike and being run over by a forklift without any negative consequences to the cables inside, making them ideal for ensuring the reliable transfer of data in harsh-environment industrial communications applications. These thick-walled, flexible conduits are flame retardant and self-extinguishing, have excellent cross pressure strength, are resistant to benzene, acid, solvents, and oil up to 80°C, exhibit outstanding low-temperature properties down to -40°C, and are free of silicone, cadmium, halogen. Designed for use with the company's FLEXAquick fitting system, they are available in OD 10mm (5/16") to OD 54.5mm (2").
BTC Electronics
offers best-in-class RF connectivity products from the Cinch Connectivity Solutions Trompeter Line. These interfacing twinaxial and triaxial connectors feature two concentric contacts that are isolated from both each other and the shielding connection to deliver high-quality signal integrity in demanding applications, and are ideal for use in digital data bus, video pair, base-band circuit, and other guarded, noise-free circuits in applications where weight is not a primary concern.
Amphenol FCI
's RotaConnect® rotatable board-to-board SMT connector range features a hermaphroditic design that can support perpendicular, coplanar, and angled connections in multiple mating and un-mating directions at any angle between +90° and -60°. In addition to enhanced PCB placement flexibility, the series also offers a pegged version that aids in ease of PCB placement and helps saves space between connectors. The RoHS-compliant range features reliable dual-beam contacts with self-guided features and a passive latch, and housings made from high-temperature grade, reflow solder-compatible material.
Pasternack
released 18 new 4.3-10 connectors and adapters with a maximum operating frequency of 6GHz and VSWR as low as 1.08:1 for applications including: custom cable assemblies, feeder cables, mobile communications systems, base stations, distributed antenna systems (DAS), and small cells. The new IP67-rated connectors and adapters feature silver-plated center contacts and a corrosion-resistant tri-metal finish on the body and outer conductors, have an IEC 61169-54 compliant interface, are protected from dust and moisture when mated, exhibit low coupling torque and low-PIM performance of -166 dBc typical, and are 30% smaller than 7/16 DIN connectors with regard to footprint.
CONEC
's IP67 USB 3.0 Series connectors provide robust protection against environmental hazards in industrial applications. Featuring plastic and metallized plastic housings with a bayonet locking mechanism, the range enables simple, fast connections, and is available with tethered protection caps to protect from dirt and moisture in unmated conditions. The Type-A/Type-A panel-mounted receptacles are suitable for front and rear panel mounting, and the cable connector accepts cable diameters spanning 4 – 6mm. In addition to the single connector, the following cable assemblies are available in different lengths: IP67 USB Type A to IP67 USB Type A; IP67 Type A Plug to USB 3.0 Type A overmolded (IP20); IP67 Type A Plug to USB 3.0 Type B overmolded (IP20); and IP67 Type A Plug to USB 3.0 Type Micro-B overmolded (IP20).
Recently posted:
[related_posts limit="10″]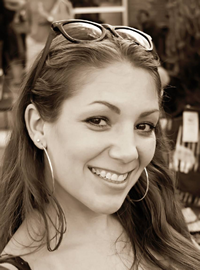 Latest posts by Christine Stieglitz
(see all)