Hybrid Connector Product Roundup
This week's Product Roundup highlights hybrid connector products from leading suppliers.
Hybrid Connector Products
Positronic EC Series Eclipse hybrid power and signal connectors combine precision-machined low-resistance, gold-plated copper alloy power contacts with cost-effective formed signal contact clusters to deliver a high price-performance ratio, high linear current density, and robust performance ideal for use in power supplies, server equipment, and related applications. The series features a rectangular design with a halogen-free monoblock insulator and an integral blind mating guide that allows for misalignment up to 1.7mm. It is available with size #8 contacts rated for 700V operation, size #16 contacts rated for 600V operation, and signal contacts rated for 300V operation, as well as with straight or right-angle surface-mount terminations and an optional locking system, and is rated for a minimum of 250 mating cycles in operating temperatures extending from -55°C to +125°C. RoHS compliant configurations are also available.


PRECI-DIP develops custom hybrid connector solutions for industrial, medical, military, aerospace, automotive, and consumer electronics applications. These hybrid connector solutions can leverage the company's complete range of spring-loaded contacts, which offers a wide range of stroke lengths, diameters, and current-handling capabilities and facilitates blind mating requirements and high-durability demands up to one million mating cycles. Solutions can also leverage PRECI-DIP's patented spring-contacts with integrated multi-finger sliding contact clips, which establish high-reliability and electrical continuity between bodies and pistons to ensure low, stable electrical resistance values without micro-discontinuities, even when the piston is moving or exposed to intense shock and vibration. Custom hybrid connector solutions can also be made to satisfy application demands including differential pair configurations that meet USB 3 and similar high-data-rate requirements, 6+GHz RF performance (e.g., 5G infrastructure), 20A (30A peak) power, miniature contact pitches down to 1mm, high corrosion resistance (500h salt spray exposure), a complete range of board and wire terminations, low height profiles down to 1.5mm board-to-board, and tape and reel or bulk packaging.
NorComp's 681 M Series vertical-mount D-Sub mixed-contact connectors are part of both its POWER-D family and M Series of hybrid power and coaxial D-Sub connectors. The 681 M Series features nickel-plated steel shells that provide excellent EMI/RFI shielding and black, glass-filled thermoplastic, UL 94 V-0 insulators pre-loaded with 9, 15, 25, or 37 screw-machined, solid-pin, copper alloy contacts plated with full gold flash and engineered for high-reliability power and signal transfer and high-mating-cycle durability in rugged industrial, networking, aerospace, and medical applications. It is available in 12 industry standard sizes and positions (3W3, 3W3K, 5W1, 5W5, 7W2, 8W8, 9W4, 11W1, 13W3, 17W2, 21W1, and 21WA4) pre-loaded with a variety of signal, high-current, and high-voltage contacts and is rated for 5A signal, 40A power, 1,000VACrms dielectric withstanding voltage, and operating temperatures extending from -55°C to +125°C. It is also RoHS compliant and mating-compatible with most commercial competitive products and available in custom configurations upon request. Ideal applications for the series include DC/DC power supplies, DC motor controls, industrial robotics, servo motor systems, test and measurement equipment, broadband network infrastructure, RF power amplifiers, and wireless and satellite base stations.
Omnetics Connector Corporation's Power Micro-D connectors offer hybrid power and signal solutions with a great deal of design flexibility to suit a wide range of application demands. The series is available in seven shell sizes (9, 15, 21, 25, 31, 37, and 51) with dual-row configurations and various layouts with up to 11 power contacts and up to 45 signal contacts. Series options include electroless-nickel-plated aluminum shells (standard), cadmium-plated aluminum shells, and black anodize aluminum shells with LCP (per MIL-DTL-83513) or PEEK insulators, copper alloy male pin or female socket contacts with gold-over-nickel plating, and discrete wire, right-angle through-hole, and straight through-hole terminations. It is also available with or without hardware. Hardware options include fixed jack posts, standard- or long-length hex or slotted jackscrews, spring latches, and a latch receptacle all made of 300 series passivated stainless steel per SAE AMS-2700. Wire options include 26 AWG NEMA HP3 wire (standard) or 26, 28, or 30AWG NEMA HP3, M22759/11, or M22759/33 wire in blue, white, yellow, or 10 repeating colors (standard) and standard 18" or custom wire lengths. Additional options include RoHS compliance and rear-panel-mount configurations with or without an O-ring. All configurations of Power Micro-D connectors exhibit rugged resistance to shock and vibration and are rated for a minimum of 500 mating cycles in operating temperatures extending from -55°C to +125°C. Signal contacts are rated for 3A per contact and 600VACrms dielectric withstanding voltage at sea level. Power contacts are rated for 10A per contact (up to 85C or intermittent) and 1,000VACrms dielectric withstanding voltage at sea level. Omnetics also offers an extensive selection of micro circular hybrid connectors.
Nicomatic's DLMM Metallized Composite Connectors deliver compact, lightweight, cost-effective, and fully shielded power and signal solutions ideal for use in weight- and space-constrained applications including UAVs, robotics, satellites, and radar systems. Based on its popular DMM Micro-D Mix connectors, but with the addition of a flange and a metallized composite shell that reduces connector weight by 20% and backshell weight by 40% and reliably protects against corrosion from oxidation and salt spray, the series provides superior EMI protection performance equivalent to MIL-DTL-83513 metal connectors and features an integrated backshell with a central quick lock for secure connections. It can also incorporate adapted mono-block backshells to shield cable connections and further enhance resistance to harsh environment conditions. DLMM Series connectors are available in five standard shell sizes (10, 16, 22, 26, and 32) with 4–32 contacts on a 2mm pitch in dual-row configurations and surface-mount, through-hole, or cable terminations. Standard contact options include high-power contacts rated for up to 20A, low-power contacts rated for up to 5A, coaxial contacts capable of up to 20GHz in any layout, and mixed power and signal contacts. All standard solutions are available from stock with lead times of just three weeks. Solutions with custom shell sizes, configurations, contact layouts, terminations, and fixing hardware are also available and can be delivered within six-week lead-times.
Amphenol ICC's OCTIS Outdoor I/O System was developed in partnership with Radiall and provides versatile solutions for high-reliability connectivity in harsh-environment I/O applications including small cells, macro cells, smart radios, and remote radio heads and units (RRU and RRH). The system has a rugged, weatherproof design with blind-mate, float-mount, and physical coding features that prevent improper mating and support quick and easy installation and EMI shielding and lighting protection features that ensure safe, high-reliability operation in harsh outdoor environments. It is also available with a wide range of standard connector interfaces, including RJ45, SFP, SFP+, QSFP, signal, power, hybrid signal and power, PoE, and MDR26, and in field-terminated or factory-certified cable assembly configurations.
Cinch Connectivity Solutions' H2-TR4 Quad Hybrid Transceiver is a highly ruggedized, cost-effective, and small-footprint solution for 1–2.5Gb/s multimode optical data links. The device measures 1.00" square with a low-profile height of just 0.285" and is comprised of a VCSEL and PIN diode array, laser driver, post amp circuits, a microcontroller, and an integrated Fiber Flex cable terminated into an industry standard 1×12 MT connector. It also features a vibration-tolerant design with four independent TX and RX ports rated at 2.125Gb/s each and is available with both custom cable lengths and routings and other fiber optic termini, including ST, SC, or MIL-T-29504 variants, and with accessories including a pin-straightening tool and BGA sockets with or without a clip. It is rated for 3.3V power, a maximum of 1.6W, and industrial operating temperatures extending from -40°C to +85°C. In addition, its electrical circuits are routed through a surface-mount BGA pin-and-socket connector to enable easy removal of the entire assembly and support BGA reflow thermal profiles for ease of PCB assembly and its VSSEL drive circuit includes a temperature sensor to drive temperature compensation of the optical output level and maintain stable output power level over the entire thermal range.
Fischer Connectors' MiniMax™ Series connectors feature ruggedized ultraminiature housings with protective sealing and shielding characteristics and special high-density contact blocks designed to support the transmission of both power and multiple data protocols, including 10Gb/s Ethernet, long-distance USB 3.0, and HDMI. Engineered to meet the unique challenges of wearable and mobile device designs, MiniMax Series connectors are ideally suited for applications with critical size, weight, and power (SWaP) requirements and hazardous environmental conditions ranging from water, corrosion, and extreme temperatures to shock and vibration. They offer up to 75% weight savings and 45% space savings compared to standard connectors with a similar contact size, help reduce total cost of ownership by combining multiple protocols in a single small connector, are rated for up to 5,000 mating cycles, and are sealed to IP68 (20m/24h) in both mated and unmated conditions. The series is currently available in two sizes, 06 and 08, with 10mm and 12mm receptacle footprints, 4–24 combined power and signal contacts, and the choice of three locking systems: push-pull, screw, and quick-release. They are also available in standard anthracite or black housings and as pre-cabled solutions. Ideal applications for the series include handheld and body-worn military and medical equipment, drones, unmanned vehicles, and remotely operated underwater vehicles.
Rosenberger's MultiMag 15 Magnetic Self-Mating Connectors provide hybrid power and data solutions optimized for small, space-constrained applications in the medical, industrial, and consumer electronics industries, including medical bed accessories, medical device displays, industrial automation equipment, drones, and robots, and are especially ideal for applications that require frequent connection and disconnection. The connectors have a magnetic interface that self-locates and self-aligns, enabling user-friendly, error-free, zero-force mating, and have 15 contacts that can transmit the supply voltage and current, Gigabit Ethernet, and several control signals at the same time. They also feature break-away functionality, which enables the quick, easy, and deliberate removal of the plug and prevents acute tensile forces, whether intentional or otherwise, from accidentally causing user injury or product damage. They are rated at 12V and 4.5A and are also available in customer-specific pin assignments upon request.
PEI-Genesis stocks Sure-Seal® IP67 M20 Power Connectors and Cable Assemblies, which deliver both power and signal in applications including intelligent lighting, architectural lighting, LED lighting, and stage lighting control applications. The series features a 3+5 hybrid-pole design and, when locked, meets IP67 standards for environmental protection. Cable assemblies are available with EPDM rubber or PVC cable jackets and in a range of both standard and custom lengths. Rated operating temperatures extend from -40°C to +80°C (fixed) or -20°C to 80°C (flexible).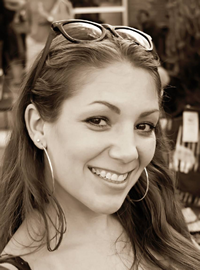 Latest posts by Christine Stieglitz
(see all)