Hermetically Sealed Connector Products
This week's Product Roundup highlights hermetically sealed connectors from leading suppliers.
Hermetically Sealed Connectors 
Avnet
stocks the ODU MINI-SNAP® Series from ODU, including several new hermetically sealed receptacles that raise the bar for electrical interfaces in industrial, medical, and test and measurement applications by combining high-performance data transfer capabilities with the ability to meet the demanding requirements of the ultra-high-vacuum applications. The new hermetically sealed ODU MINI-SNAP receptacles employ the glass potting method, which achieves a tested helium leakage rate of less than 10-9mbar l/s, offer three levels of hermetic sealing: fine, high, and ultra-high vacuum, as well as socket and pin variants, and support rear panel installation and up to 500 autoclaving cycles. They are also rated for 5,000 mating cycles and operating temperatures extending from -20°C to +120°C. 
XAVAC® Series hermetically sealed D-Sub connectors from Positronic provide rugged power, signal, coaxial, high-voltage, and/or thermocouple connections in space and industrial vacuum applications. These rectangular, one-piece, panel-mount connectors are available in two shell materials — brass with 1.25μin gold-over-copper plating or stainless steel — and feature trapezoidal polarization to prevent mismating, an optional locking system for enhanced security, and four threaded mounting holes, an O-ring groove, and fixed female jackscrews on both sides so either side can be mounted toward the vacuum for improved design flexibility. They are available with blue DAP insulators (per ASTM-D-5948) or green polyester insulators (per ASTM D 5927, UL94V0, ASTM E-595, and NASA-RP-1124) in normal-density variants with 9-, 15-, 25-, 37-, or 50-contact layouts for 20AWG wire, high-density variants with 15-, 26-, 44-, 62-, 78-, or 104-contact layouts for 22AWG wire, and mixed-contact variants. They also offer three sizes of precision-machined, gold-plated copper alloy contacts (#22, #20, and #8) with 1mm minimum clearance and creepage distances, 40N of contact retention force, a metal contact retention clip also rated for 40N, and feedthrough terminations. The series is rated for 10–40A per contact, 300Vrms working voltage, 1,000–2,700Vrms proof voltage, operating temperatures extending from -55°C to 125°C, and a minimum of 500 mating cycles, and is compatible with lead-free solder processing and RoHS 5/6, depending on material selections. All XAVAC Series connectors are 100% leak tested after fabrication and can also be supplied as board-mount or flying-lead solutions. In addition, all materials, finishes, and technical characteristics conform to MIL-DTL-24308, Goddard, and SPACE-D32 specifications.
Radiall
designs and manufactures hermetically sealed circular fiber optic cable assemblies equipped with LuxCis® ARINC 801 fiber optic contacts, which deliver outstanding security, reliability, and performance in even the most severe environments for a minimum of 500 mating cycles. Ideal for use in aerospace, defense, medical, industrial, space, telecom, and test and measurement applications, including pressurized and unpressurized transitions, sensors in specific gas environments, and pressurized boxes, these cable assemblies deliver high hermetic performance even when disconnected (exhibiting no leakage in excess of 10-7 bar.cm3/s), are resistant to moisture ingress, shock, and vibration, and can operate at high altitudes, under extreme atmospheric pressure, and in rapidly changing temperature conditions. MIL-DTL-38999 LuxCis ARINC 801 multi-channel connectors are compliant with ARINC 801 specifications and 38999 Series III shell standards and are available in various sizes and configurations, including size 11-2 channels up to size 21-16 channels and even a hybrid version that mixes electrical and optical contacts. LxC-R® single-channel connectors are miniature and robust and available in plug, square flange, and jam nut receptacle configurations.
PEI-Genesis
stocks TE Connectivity's DEUTSCH DTS Series MIL-DTL-38999 Series III/EN3645 connectors for military and aerospace applications that require extremely reliable connections, including military and commercial aircraft, communications equipment, armored personnel carriers and tanks, missiles, and shipboard systems, as well as high-temperature industrial applications. DEUTSCH DTS connectors are quick-mating, environmentally sealed, polarized, triple-lead threaded, and self-locking; deliver outstanding EMI/RFI shielding protection, with minimum attenuation of 50dB from 100MHz to 10GHz; and exhibit rugged resistance to shock, vibration, and chemicals including lubricating oils, hydraulic fluids, and coolants. These high-density connectors are available with aluminum or stainless steel shells, four shell platings (electroless nickel, olive drab chromate over nickel, black zinc nickel, and nickel PTFE), rigid plastic dielectric insulators, fluorinated silicone-based elastomer seals, a variety of D38999 backshells, and 2–128 scoop-proof copper alloy contacts plated with 50μin of gold and available in four sizes (12, 16, 20, and 22D) and five types (crimp, fiber optic, coax, twinax, and PCB). They are rated for 300–900VAC operating voltage depending on the service rating (N, M, I, or II), 3–23A test current depending on contact and wire size (24–12AWG), operating temperatures extending from -65°C to +175°C or +200°C depending on shell and plating materials, and a minimum of 500 mating cycles.
Cinch Connectivity Solutions' Trompeter line
offers miniature, hermetically sealed twinax and triax connectors that provide high-reliability performance in even the most severe atmospheric conditions, withstand extreme temperatures, exhibit leakage rates of leak rate of 1×10-8 atm cc/second, and meet MIL-STD-49142 specifications. Designed for bulkhead mounting in vacuum chambers and gas-rich environments, Cinch Trompeter twinax/triax connectors, like the threaded, rear-mount BJ3150 and BJ3150S solutions with a safety wire option, have stainless steel or nickel-plated-brass bodies, concentric glass-to-metal hermetic seals that prevent leakage through the bulkhead from inside the connector, and gold-plated contacts, and are ideal for use in commercial, military, industrial, and space applications including reactors, gas and petrol plants, oil drilling sites, and liquid test and measurement. The line also offers hermetically sealed feedthrough (BJ78HS), front-mount (BJ77HS), rear-mount (BJ79HS and BJ379HS), and subminiature front-mount (BJ157HS) and front-mount four-lug (BJ157FLHS) solutions.
SV Microwave
offers a wide range of IP67 and IP68 waterproof connectors and bulkhead adapters, including hermetically sealed solutions with a leak rate of 1×10-8 atm cc/second, that are ideal for use in high-pressure vacuum applications and the prevention of liquid or gas leakage in RF test and measurement, military and aerospace, and other harsh-environment electrical applications that require rugged reliability. Options include 2.92mm, 2.4mm, 1.85mm, SMA, SMP, SMPM, and TNC solutions that deliver a maximum of -14dB return loss and greater than 100dB isolation from DC to 26.5GHz and allow for 0.079" axial travel, a minimum of ±0.010" radial float, and a minimum of 2.5lbs engagement force per contact. Custom configurations are also available.
Interstate Connecting Components (ICC)
stocks SOURIAU's 8D Series MIL-DTL-38999 Series III / EN3645 glass-sealed hermetic connectors, which deliver high-hermeticity performance in a wide range of military and aerospace applications. These D38999 mil-spec hermetic connectors are available with robust passivated or nickel-plated stainless steel shells in nine sizes spanning #9–25 and in easy-to-install square flange, easy-to-replace jam nut, compact solder-mount, and weld-mount quick receptacle styles with screw couplings according to EN3645 and MIL-DTL-38999 standards. They are also available with numerous orientation/polarization options, silicone elastomer seals, 3–66 gold-plated ferrous alloy signal and power contacts in six sizes spanning # 4–22D, and solder cup or PCB terminations. The series is rated for 3–60A per contact, a minimum of 45dB (Class Y) or 65dB (Class N) shielding at 10GHz, 5,000MΩ insulation resistance under 500VDC, operating temperatures extending from -65°C to 200°C, and 500 mating cycles. It is also resistant to 48 (Class N) or 500 (Class Y) hours of salt spray, fluids per MIL-DTL-38999, and short immersion in gasoline, mineral hydraulic fluid, and synthetic hydraulic fluid. Other options include special fuel tank versions designed for long-term fuel immersion and maximum operating temperatures of 105°C and 230V-qualified versions designed to help reduce overall cable weight. 
Fischer Connectors
' UltiMate™ Series connectors and cable assemblies are rugged, compact, and lightweight, and are sealed to IP68/IP69 even when unmated. Designed to provide high-reliability solutions in harsh-environment applications extending across the defense, security, energy, industrial, instrumentation, automotive, and transportation markets, these circular, push-pull connectors exhibit exceptional resistance to shock, vibration, and corrosion, and have been tested and proven to withstand 120m submersion test for 24 hours, 1,000 hours of salt-mist spray, operating temperatures extending from -55°C to +135°C, and 10,000 mating cycles. The series also has a grounding contact ring for excellent 360° EMC shielding and extremely robust mechanical keying. Solutions are available in a wide range of configurations, including cable- and panel-mounted plugs and receptacles with brass and aluminum shells, crimp and solder contacts, and optional sealing caps and color-coded overmolding, and some variants also offer hermetic sealing. The smallest configuration in the series, the Fischer UltiMate 07, offers up to 10 contacts; high-power solutions offer up to 26A; and custom-engineered connector and cable assembly solutions are available to meet unique Tier 1 and 2 automotive supplier application demands.
BTC Electronics
maintains a multi-million-dollar inventory of standard hermetically sealed circular connector products, including QPL and commercial equivalent connectors designed to satisfy the strict performance requirements of the defense and aerospace industries, in addition to a wide range of harsh-environment applications in the oil, geophysical, industrial, instrumentation, transportation, and medical markets. One of the more popular solutions they offer is Sealtron's D38999 Series III 9900 circular hermetic connectors, which have a stainless steel body, gold-plated contacts, a triple-lead thread for quick disconnect, a non-decoupling feature designed into the plug, and a scoop-proof design that both prevents accidental contact damage and provides grounding for the plug and receptacle prior to the engagement of the pin and socket sockets. The series exhibits excellent performance in severe environments exposed to high temperatures, humidity, vibration, shock, and EMI/RFI and — like most selections in this portfolio — is available with numerous modifications, including special shell dimensions, modified contact terminations, and specific plating finishes. QPL solutions include connectors that meet MIL-C-26482 I and II, MIL-DTL-38999 I, II, and III, MIL-C-83723 III, MIL-C-26500, and EN2997 specifications, and commercial equivalents include connectors based on MIL-C-5015 and MIL-C-81703 solutions.
Like this article? Check out our other Product Roundup, New Product News, and 2019 articles, and visit our Markets Page for the latest articles in each of seven markets.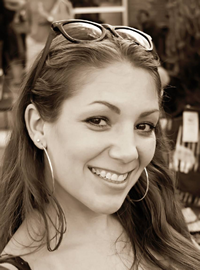 Latest posts by Christine Stieglitz
(see all)