Facts & Figures: 2014 Top 10 Connector Manufacturers for Delivery
The results of the 2014 Bishop & Associates Customer Survey are in, and in this issue we reveal the 2014 top 10 connector manufacturers for delivery.
Bishop & Associates's Customer Survey asks connector users to evaluate 46 connector manufacturers. A total of 455 of your peers answered 20 questions relating to important issues such as quality, pricing, delivery, lead times, technical support, and more. The top 10 suppliers for delivery are revealed below.
The distribution of responses by job function and sales channel is shown in the following table:
Distribution of Responses
By Job Function and Sales Channel
Note: 43% of participants were engineers and 46% were OEMs.
The Top 10 for Delivery
Connector users were asked, "What is your level of satisfaction with the ability to meet your requested delivery date?"  Survey participants were asked to choose one of the following:
6 = Extremely satisfied
5 = Very satisfied
4 = Satisfied
3 = Dissatisfied
2 = Very dissatisfied
1 = Extremely dissatisfied
Best in Meeting Requested Delivery Date
The following table identifies the top 10 companies that received the highest customer evaluations in delivery.
Best in Delivery*
 *6.000 = Highest Possible Score
You will note that Samtec was a strong #1 in meeting customers' requested delivery dates.
On-time delivery is critical to connector users so we asked a second question: "What percent of the time do these companies meet your requested ship date?"  The following table identifies the top 10 best performers.
Meeting Requested Delivery Date
Percent On-Time Delivery
Samtec was ranked #1 by customers on both questions.
Seven companies ranked in the top 10 on both questions:  Samtec, WAGO, Phoenix Contact, 3M, Mill-Max, Kycon, and Weidmueller.
Ron Bishop, President, Bishop & Associates, Inc.
No part of this article may be used without the permission of Bishop & Associates Inc. If you would like to receive additional news about the connector industry, register here. You may also contact us at [email protected] or by calling 630.443.2702.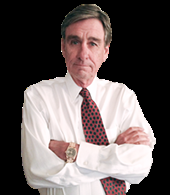 Latest posts by Ron Bishop
(see all)