Facts & Figures: Connector Industry in a Sweet Spot
So far, 2014's facts and figures show the connector industry in a sweet spot: The first three months suggest the full year is going to result in high single-digit growth.
There are three issues that can create turmoil in the connector industry and cause a serious drop in profitability when they are experienced:
Decline in connector demand
Falling connector prices
Rising raw material costs
Right now the industry is in a "sweet spot": Business conditions are such that we are on the positive side of all three of these profit killers.
Connector Demand
The first three months of 2014 are very encouraging and suggest that the full year is going to result in high single-digit growth. The following table provides year-to-date change in sales through March 2014.
Sales by Region: March YTD Percentage Change
Worldwide sales are up +9.6% versus our full-year forecast of +6.7%. Double-digit growth in China is especially encouraging, as is growth in Japan, which suffered through a -16.0% decline in sales in 2013.
Semiconductor performance offers further evidence that world demand for electronics is improving (remember, semis and connectors move in the same direction). Year to date through February, semiconductor sales are up +10.0% worldwide.
The following table presents year-to-date (through March) sales performance of semis and connectors.
Semiconductor & Connectors Sales by Region: Percentage Change YTD
The following graph plots month-over-month change in sales for semis and connectors. You will note that sales for semis turned positive in May 2013 and then for connectors in July (as a rule semiconductor performance leads connectors by four to eight weeks). Semis have now recorded 11 consecutive months of growth and connectors nine months.
Monthly Sales Performance: Year-Over-Year
You will also note that recent sales results are producing higher levels of growth for both components, so the trend appears to be up for both semiconductors and connectors.
Pricing
Connector companies increased prices in 2010, which was justified to offset the rising cost of raw materials. Overall prices of connectors increased an average of 3-5% in 2010. Since then, prices have been stable with no discernible price declines.
The following graph shows a very stable connector price environment. This trend has been consistent since the latter part of 2010.
Connector Price Index
Prices 6 Months from Now
Note, a price index above 3.000 indicates that connector prices are rising. We are now in our fourth year of rising or stable connector prices. Four years of no price erosion is a record for the connector space.
Raw Material Costs
Beginning in late 2010, raw material costs peaked and then began a slow decline. All of the major raw materials used to manufacture connectors have declined from their highs. This includes the big three major raw materials that make a connector: precious metals, copper, and plastics.
What Will the Balance of 2014 Bring?
The connector industry is in a "sweet spot":
Rising demand
Stable prices
Lower raw material costs
2014 will be a good year of growth, and profits will be excellent.
No part of this article may be used without the permission of Bishop & Associates Inc. If you would like to receive additional news about the connector industry, register here. You may also contact us at [email protected] or by calling 630.443.2702.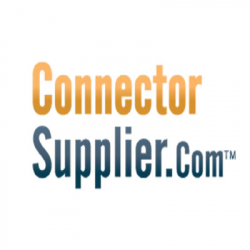 Latest posts by Connector Supplier
(see all)