Facts & Figures: A Great Year for Connectors
Business was good this year. According to Bishop & Associates' facts and figures, it was a great year for connectors.
This year has been excellent for the electronics industry, especially so for the connector space. Consider the following:
Connector prices have remained steady with no measurable price erosion.
Raw material costs have fallen off their 2010 highs and have remained stable throughout 2014.
Energy costs have declined, unemployment has improved, electronics in China is again achieving double-digit growth, and world economies have improved from 2013 levels.
These positive factors have created an excellent business environment for connectors. Sales are up +9.2% through October and industry profitability is at historical highs.
The following table displays 2014 connector sales growth by region through October 2014.
Industry Sales Performance
Year-to-Date, October 2014
Some important facts about 2014:
The industry has achieved a 34-year CAGR (1980 – 2014) of 5.5%. The 9.2% growth in 2014 is nearly twice the industry's historical average.
The industry has finally achieved sales greater than $50 billion (2014 = $53.3 billion).
All regions achieved growth in 2014, with China achieving double digits (+14.5%).
Japan will achieve growth of 7.5% in 2014, rebounding from a -16.0% decline in connector demand in 2013.
2014 will go down as an excellent year for the connector industry. We'll provide our outlook for 2015 in our next issue.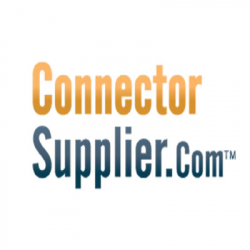 Latest posts by Connector Supplier
(see all)