Energy Product Roundup
Check out this week's product roundup for information about some of the latest and greatest connector product introductions for energy applications.
Hirose
's new EM35M Series power supply connectors simplify installation and maintenance, reduce wiring procedures, and eliminate screw loosening commonly found in bus bar applications. Available in panel-mount and DIN rail versions with crimp terminations, the four-position, high-current connectors support up to 50A, offer flexible, customizable keying options to prevent mismating, and feature a snap-lock mechanism that ensures safe, secure connections. Designed for power control boxes, generators, fuel batteries, and more, EM35M Series connectors are rated for 500VAC/DC, -40°C to +125°C operating temperatures, 1mΩ maximum contact resistance, and 5000MΩ minimum insulation resistance, and are TÜV and UL certified.
ODU
LAMTAC® single stamped contacts with lamella technology deliver high contact reliability, high current-carrying capacity (up to 1,570A), high temperature range, low contact mating, low unmating force, high vibration stability, and lifetimes of 10,000+ cycles with cost-effective pricing. Ideal for use as charging connectors or internal interfaces (e.g., as auxiliary heating units for air conditioning systems) in electric and hybrid electric vehicles, the series is available in various designs spanning 22AWG to 4/0 with crimp or solder terminations.
Samtec
's EXTreme Ten60Power™ modular, high-power and signal combination connector system for coplanar and right angle board-to-board applications (dual-sourced by Molex) delivers up to 60A per power blade, providing maximum current-to-length ratio in a low-profile (10mm) housing designed to enhance system airflow. Available with symmetrical or asymmetrical configurations of up to 12 total power blades; through-hole, right angle, vertical, and press-fit terminations; and as power-only or signal/power combinations for increased design flexibility, the ET60T and ET60S interconnects are also rated for resistance to arcing in hot-plug applications.
Heilind Electronics now offers Amphenol Industrial's UTX™ and UTX-XL™ PV Cable Connectors, which meet all three of the highest certification standards on the market — EN50521 TUV 1500V Class A (All Access), UL6703 1000V (Americas), and JET 1500V (Japan) — enabling employment in PV modules worldwide. Available in 14 – 8AWG, the series employs Amphenol's proven RADSOK® technology to achieve higher current ratings and lower contact resistance, resulting in lower power losses, and is fully matable with all existing H4 PV connectors and other industry-standard PV connectors.
BTC Electronics offers 8000 Series MIL-C-5015 hermetic connectors from Sealtron. Ideal for use in electronic, power, and control applications within the industrial and mil/aero markets, these high-reliability products are supplied with stainless steel bodies and gold-plated contacts especially designed for extremely corrosive or ambient conditions. Other features of the series include: air- and gas-tight seals, wide temperature ranges, high insulation resistance, continuous dielectric separation, moisture resistance, fixed contacts, intermatability per M33678, and ready-to-use construction with no added assembly costs.
Energy Storage on the Smart Grid Offers Excellent Growth Potential for the Connector Industry
Recently posted:
[related_posts limit="10″]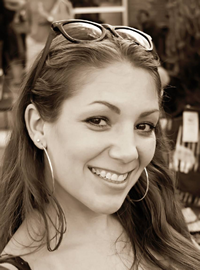 Latest posts by Christine Stieglitz
(see all)