Energy Storage on the Smart Grid Offers Excellent Growth Potential for the Connector Industry
Battery Technology is Prominent Among Emerging Technologies for Energy Storage on the Smart Grid
During the twentieth century, the establishment of electrical networks enabled dramatic improvements for the well-being of society and extensive progress for industry, but decades of advances have caused an explosion of electronic and digital technologies. Our power delivery system is now reinventing itself to meet the needs of a society that expects instant satisfaction for much more power and reliability amidst increasing environmental regulation and efforts to harness cleaner, more renewable energy sources. This reinvention of our utility infrastructure is characterized as the smart grid.
On a micro level, a smart grid can be defined as an electricity network comprised of smart appliances, smart meters, electric vehicles, and energy storage devices. All of these use digital communications for data flow and the real-time regulation of energy demand and response, along with integrated renewable energy sources, to optimize the system's reliability and efficiency.  Digital communication capability makes the devices on the network "smart."
The Smart Grid Will Grow Exponentially
There is widespread belief that the smart grid is still in its infancy, and several forecasts indicate that exponential growth is still to come. For instance, the Edison Foundation, a utility-funded think tank, predicts that smart meter deployments will reach 90 million by 2020 — an increase of 20 million over the 2016 level. Earlier this month, Research and Markets predicted that the global smart grid technology market will grow at a CAGR of approximately 29.5% over the next decade to reach approximately $830.56 billion by 2025.
The reasons for the smart grid's growth are many. The most significant benefits of the smart grid, include: greater reliability, efficient electricity transmission, reductions in energy demand, reduced energy costs, quicker restoration of electricity following interruptions, strong cybersecurity, the incorporation of alternative energy sources, and the integration of electric vehicles, which both charge from the grid and can also feed excess power stored from their batteries back into the grid.
Energy Storage is Essential for a Robust Smart Grid
Energy storage is particularly important to the smart grid. IHS estimates energy storage will jump in installation size from 6GW in 2017 to more than 40GW by 2022, and the market for storing power from solar panels will leap to $19 billion this year, up from less than 200 million in 2012!
Among energy storage technologies, batteries are one of the technologies that are poised to play a crucial role on the smart grid. "The introduction and integration of variable renewable and distributed energy generation into the power grid has occurred rapidly over the last decade, and the pace is likely to accelerate into the future," said the Global Smart Grid Federation. "This will require a higher ability to keep the balance of generation and demand in the grid….One asset that can greatly increase the reliability of the grid is battery energy storage." That means batteries will also have to be "smart," offering monitoring, control, and communication capabilities, all of which require interconnections to ensure their place on the grid.
Connector Offerings Target Battery Storage
Interconnect manufacturers are already anticipating the increasing importance of batteries for energy storage on the smart grid, and are continuing to develop and broaden their offering of connectors for the hybrid/electric vehicle market. For example, JAE has positioned a line of connectors to address the smart grid's purpose of stabilizing current using battery systems to temporarily store electricity. The DW Series rack-and-panel complex connector targets lithium-ion storage batteries. Since every cell has some variation in the amount of accumulated electricity, the connector includes a signal contact to monitor and transmit cell data, such as temperature and current level. According to the company, this connector could reduce manufacturing work time and overhead by reducing applied costs incurred with inspection, monitoring, and maintenance of batteries. The series offers four versions with high current ratings of 100A, 150A, 200A, and 500A, and each conforms to UL E67741. All four versions feature a shock prevention structure to prevent a person's fingers from touching the terminals on the receptacle side, while the 500A version also includes a protection cap on the plug side. In addition to battery storage related equipment, the DW Series connector is appropriate for electric power units, power conditioner, and semiconductor manufacturing.
In its 2014 white paper, Battery Connector Technology for Commercial Energy Storage Systems, JAE identifies six factors to consider when selecting battery connector technology: suitability, power and signal, ease of assembly, ease of mating, reliability, and safety. You can view the entire white paper here.
Another connector desirable for battery energy storage systems is Hirose's PS3F Series low-profile, front-access hybrid connector. Designed to allow mating/unmating of power and signal cables from the plug-in side, the connector eliminates the need for on-site cable wiring.
The PS3F power contacts support up to 150A (based on cable selection) and feature signal contacts that support up to 1A. They also feature a clip design with bellows for the power contact structure, and the blade contact structure features multiple contact points to reduce contact resistance and allow high current carrying capability. The blade contact supports mounting to a standard 1U rack, and the signal lines can be configured in a daisy chain for a serial connection system. Another design feature is its floating design structure, which adjusts for misalignment during mating in X and Y directions.
Additional applications for the PS3F Series include uninterruptible power supplies and industrial machinery installed close to walls or other machines that have little clearance behind the equipment. These connectors are also suitable for data centers and server farms.
Connectors on the Road Ahead
For the electric/hybrid vehicle market, the ePower-Lite Series of medium amperage connectors from Amphenol Industrial Products Group is rated up to 70A of continuous current and has an operating voltage of 800VDC. The series features two-way, three-way, and four-way systems with optional HVIL and EMI shielding and uses 3.6mm terminals, which the company asserts enables them to achieve higher current ratings, lower insertion forces, and lower temperature rise and contact resistance.
Energy storage systems on the smart grid market are evolving at a rapid pace. This will lead to an expansive opportunities for new interconnection technologies that will make sure our utility infrastructure fulfills its promise of greater reliability, efficiency, reduced demand and energy costs, increased security, and smarter integration of renewables.
Recently posted:
[related_posts limit="10″]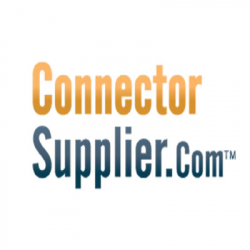 Latest posts by Connector Supplier
(see all)