element14 Expands Connectors and Cables Portfolio in Asia-Pacific
element14 Expands Connectors and Cables Portfolio in Asia-Pacific
element14 has expanded its portfolio of the most essential high-performance connectors from TE Connectivity, Molex , ITT Cannon, and Amphenol, including PCB, D-sub, I/O, RF/coaxial, and power  connectors, and terminals.
The comprehensive range includes more than 150,000 industrial and military-spec connectors for use in a wide range of applications such as medical, aerospace, defense, smart energy, industrial automation, lighting, consumer electronics, and telecommunications.
element14 offers an extended range of military-specifications and industrial circular connectors including ITT Cannon's military-specifications connectors such as MIL 26482, 5015, CA-Bayonet series, KPT, KPSE, D38999 series, and Trident Series and Amphenol's MIL-C-26482 miniature cylindrical (62 GB Series) and GT reverse bayonet cylindrical connectors. The Multicomp range includes 4,500 connectors available for immediate delivery. In addition there are 3M IDC connectors, circular and power connectors from Bulgin, and heavy duty HAN and DIN41612 connectors from HARTING.
"We are pleased to offer one of the most extensive portfolios of connectors in Asia-Pacific available for immediate dispatch to customers," said Marc Grange, head of product marketing, element14 Asia-Pacific. "Together with our large ranges of cables and cable accessories we provide our customers the convenience of a one-stop shop to review and buy all the products they need for their connectivity requirements."
In addition, to provide complete connectivity solutions, there are more than 12,000 cables/wires and cable accessories products from industry leaders.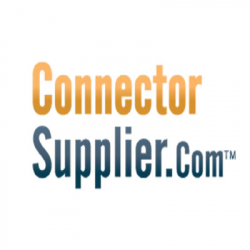 Latest posts by Connector Supplier
(see all)