Cutting-Edge Automotive Connectivity Products
This week's Product Roundup highlights cutting-edge automotive connectivity solutions from leading suppliers, including connectors, cable assemblies, and antennas for EV, HEV, and V2X applications.
Cutting-Edge Automotive Connectivity Products 
Newark
stocks LPT Series cylindrical bayonet power and signal connectors from Amphenol Industrial Products Group, which are designed for use in harsh-environment applications including EVs, HEVs, and rail mass transit systems, and energy storage, power distribution, robotics, industrial instrumentation, factory automation, and process control equipment. Based on both MIL-C-26482 Series I connectors and Amphenol's original PT Series connectors, LPT Series connectors provide cost-effective quality and rugged resistance to shock and vibration. The series features a lightweight, high-strength aluminum shell with several plating options, plastic insulators, stamped and formed copper alloy crimp contacts with a three-tine retention system, five keyway mating, quick, positive, quarter-turn bayonet coupling, and IP67 or IP69K protection when mated. It is available with five shell styles: straight plugs and box-mount, jam-nut, wall-mount, and cable-connecting receptacles; three RoHS-compliant shell plating options: black zinc, nickel, and gray zinc nickel; three contact plating options: tin, nickel, and gold; and three standard crimp contact sizes: #12, #16, or #20 crimp contacts; although, alternate size crimp contacts, machined contacts, and RADSOK contacts are available upon request. LPT Series connectors are rated for 250V or 500V, 5A or 13A with standard crimp contacts or 23A or 35A with RADSOK contacts, and 500 mating cycles in operating temperatures extending from -40°C to +125°C. They are also RoHS compliant, intermateable with PT Series connectors, and in the midst of the UL and TUV certification processes. 
JAE
's KW03 Series cable connectors are designed to enable easy operation and support system safety in electric vehicle charging and discharging applications, including medium-speed EV chargers and vehicle-to-grid (V2G) charging systems. The series is compliant with CHAdeMO v1.2 specifications, EVPS-002 v2.1 Electric Vehicle Charging and Discharging System Guidelines, and RoHS directives, and has also earned worldwide CE standard safety certification and UL recognition. KW03 Series connectors feature an outer shell made of lightweight, extremely weather- and flammability-resistant resin materials, an ergonomic design with intuitive, single-action operation for insertion and removal, two 80A power supply/charging contacts, two 12V, 6.4A power contacts, and six 2A signal contacts. They are rated for 500VDC, a minimum of 100MΩ insulation resistance, 3,000VAC dielectric withstanding voltage (for one minute), a maximum of 100N insertion force, and 10,000-cycle durability in operating temperatures extending from -30°C to +50°C. Automotive Connectivity Products 
Rosenberger
's HFM® High-Speed FAKRA-Mini Automotive Connector System is comprised of modular coaxial connectors designed to deliver significant space and weight savings, enable extensive design flexibility, and support frequencies up to 15GHz and high-speed data rates up to 20Gb/s in automotive applications within autonomous driving, driver assistance, navigation, infotainment, and entertainment systems and next-generation internet and wireless gigabit (WiGig) networks, including 4K camera systems, sensors and onboard computers, 3D instrument clusters, mobile radio, smartphone controls, digital antennas, and human-machine interfaces (HMI). The system enables up to 80% space savings compared to conventional FAKRA connectors, which is especially beneficial for high-data-rate 4K driver-assistance cameras, and is available in several modular housing styles for broad application suitability, including cable plugs and jacks in single, double, quad, and quint straight and right-angle configurations; PCB connectors in single, double, quad, and quint configurations; and — soon — waterproof cable connectors. The system also features a robust form factor designed for space and cost optimization, ergonomic handling, coding efficiency, low engagement forces, mating security, and rugged resistance to both impacts and transverse tension. Additional advantages include robust latching mechanisms, high-performance electrical interfaces, and optional connector position assurance (CPA) features. Automotive Connectivity Products 
Heilind Electronics
stocks an extensive array of Molex antenna solutions based on diverse RF and manufacturing technologies and designed to deliver high performance and ease of integration into demanding wireless applications in the automotive, industrial, consumer, and medical markets, including vehicle-to-everything (V2X), machine-to-machine (M2M), IoT, and consumer wearable technologies. Solutions include various LTE cellular antennas, near-field communication (NFC) antennas, IoT antennas for Wi-Fi, Bluetooth, Zigbee, and WLAN devices, industrial, scientific, and medical (ISM) antennas, external automotive antennas, and GNSS/GPS antennas, nearly all of which — including the Molex High-Accuracy Stacked-Patch GNSS Antenna — are also ideal for use in automotive applications. This ceramic patch antenna features a low-profile, space-saving design with a stacked-patch single feed that eliminates the need for a separate base station, a silver pin that provides electrical contact between the antenna and the board, and high-precision tracking capabilities with decimeter-level to sub-meter-level accuracies for geospatial data and exhibits high-gain, high-radiation efficiency performance and superior signal processing. Ideal applications include high-precision automotive, non-automotive transportation, and non-vehicular industrial and manufacturing equipment, such as navigation devices, vehicle-tracking systems, real-time kinematic (RTK) systems, high-speed rail, drones, surveying and mapping systems, maritime and port technology systems, and emergency response systems.
Amphenol ICC
's High-Speed Data (HSD) Connector System is a compact, fully shielded interconnect system that is quality tested according to USCAR-2 and can be used with shielded twisted quad cables in space-constrained automotive applications including body control, safety, security, comfort, advanced driver assistance, telematics, multimedia, infotainment, GPS, navigation, USB, and LVDS camera systems. It has a high-performance digital system for low-voltage differential signals, which prevents interference from crosstalk and external sources, as well as a patented, scoop-proof, color-coded design that's easy to assemble and install, enhanced retention force between the die-casting and plastic housing to prevent connector damage, primary and secondary locking mechanisms to ensure high cable retention force, self-aligning features for contact protection, and crimp connections suitable for automated assembly. The HSD Connector System is also resistant to reflow soldering temperatures and compatible with competing products.
BTC Electronic Components offers an array of automotive connectivity products for applications ranging from the satellite radio, navigation, Bluetooth, remote start, tire pressure monitoring, and infotainment systems that are now — or fast becoming — standard features to the mobile data, vehicle-to-vehicle (V2V) communication, autonomous vehicle, and advanced driver-assistance systems (ADAS) rapidly being integrated into next-generation vehicles. Amongst these products is Amphenol RF's FAKRA Connector Series, which is based on FAKRA and USCAR standards and designed to deliver cost-effective solutions for high-performance automotive communications and telematics applications including global positioning, satellite radio, Bluetooth, remote vehicle diagnostics, and infotainment systems. The series features ruggedized, color-coded plastic housings for easy identification, keying mechanisms to prevent mismating, audible confirmation of proper mating, and locking mechanisms for secure connections and is rated for 50Ω impedance, up to 3GHz performance, and 100 mating cycles.
PEI-Genesis
stocks the Universal Power Connector (UPC) Series from Amphenol Industrial Products Group, which is especially designed for use in electric and hybrid electric vehicle (EV and HEV) applications including battery packs, power distribution units (PDUs), and motor control units (MCUs). The series has a ruggedized, compact, and lightweight rectangular plastic shell with a robust latch-coupling mechanism, supports in-field installation and repair, and is rated for up to 450A, 750VAC, 1,000VDC, and a minimum of 100 mating cycles in operating temperatures extending from -40°C to +125°C. It also features 360° EMI shielding, a high-voltage interlock loop (HVIL), IP67 or better environmental protection when mated, touch-proof contacts per UL 2251, and UL94 V-0 self-extinguishing plastics. UPC Series power connectors are available in two- and three-pole designs that incorporate Amphenol's patented RADSOK® contact technology, which has a twisted grid configuration that allows for up to 50% more current to pass through the same size pin and enables increased reliability and cycle durability, lower T-rise and voltage drop, less resistance, and lower mating forces. UPC 9.1mm solutions have 9.1mm contacts, offer IP67 and IP69k environmental protection when mated, and are rated for 120A, 150A, or 200A. UPC 14mm solutions have 14.0mm contacts, a secondary lock design, and keyway polarization to ensure proper mating and are rated for 350A, 400A, or 450A. In addition to EV and HEV applications, the series is also well suited for use in the heavy equipment market.
ERNI's compact, dual-row SMC Series connectors deliver outstanding signal integrity, reliability, and relatively high current in high-density, high-performance, and harsh-environment automotive, transportation, and industrial applications including electromobility and rail systems, factory automation and instrumentation equipment, industrial robots, switches and PLC controls, and emergency stop, distributed control, and remote I/O systems. The series is available in vertical and right-angle board-to-board (BTB) and wire-to-board (WTB) configurations with a 1.27mm pitch and integrated polarization features to ensure proper mating, supports secure data transmission rates up to 3Gb/s, has a current-carrying capacity of 1.7A per contact, and is available with 12–80 gold-plated contacts, mezzanine stack heights extending from 8–20mm in a standard configuration, and 20–40mm stack heights when utilizing BTB adapters. It also exhibits excellent PCB retention force, low contact resistance, rugged resistance against shock and vibration, and a 0.7mm misalignment tolerance. Board-to-board configurations support stacked, orthogonal, and coplanar layouts and wire-to-board configurations support both pluggable and permanent connections. Additional series options include board-to-board adapters, board-on-IDC solutions, and a female SMC IDC cable assembly with integrated strain relief, as well as lockable connectors, press-fit male connectors, locating pegs, and first-mate, early-break contacts.
AVX Corporation
's 00-6791 Series RF Coaxial IDC Connectors were the first wire-to-board RF coaxial IDC connectors available for automotive and industrial applications and are especially well-suited for use in space-constrained, cost-sensitive devices including shark fin automotive antennas, V2X communication systems, smart meters, security access terminals, and industrial automation equipment. The series is currently comprised of two small, single-piece solutions suited to different types of coaxial cable and features a patented, one-touch coaxial cable termination mechanism that both simplifies the connection process and outperforms competing solutions in terms of size, cost, quality, and performance. It delivers high-quality RF performance that surpasses that of cables soldered directly to a PCB, has a lower component cost and smaller physical size than traditional two-piece RF connectors with comparable performance — measuring down to just 10mm x 6.6mm x 3.9mm (L x W x H) when seated — and enables easier, less time-consuming, and less costly assemblies than both soldered connections and traditional RF connectors. The series also features mechanical bracing for high-strength performance capabilities and is fully compatible with both automated SMT pick-and-place processing and automated lead-free reflow soldering, which significantly enhances connection quality, reliability, and repeatability. It is also compatible with Bluetooth, GPS, GSM, and WLAN protocols and is rated for 0.5A (depending on the cable), 125VAC operation, 70N of horizontal pull-force, 20N of vertical pull-force, frequencies up to 6GHz, and operating temperatures extending from -40°C to +105°C. In addition, the RoHS-compliant series features phosphor bronze signal and braid contacts, glass-filled Nylon 46 insulators, lead-free tin-over-nickel-plated terminations, a stainless steel support plate, a simple three-step termination process that allows the IDC contacts to pierce the coaxial cable jacket and dielectric and make direct contact with the braid shield and conductor at the same time, and three windows in the insulator caps that reveal the position of the cable and enable both visual confirmation of proper termination and compatibility with camera-enabled automated cable positioning verification systems. Further, should anything happen during the production process that requires the removal of the connector or cable, the caps can be removed to expose the contact tails, which can then be heated and either reworked or removed as well.
I-PEX Connectors
' ISH Series low-profile, horizontal-mating micro SMT connectors have a 2mm pitch and 0.5mm terminals that are based on an adaptation of a two-part female terminal to help protect against heat and vibration and deliver superior contact reliability in critical, high-density automotive applications including inverters and DC/DC converters, battery control modules, rearview camera modules, headlamp control units, and instrument clusters. The range is available in single-row configurations with 2–20 pins and 7.4mm mated heights and double-row configurations with 4–40 pins and 10.9mm mated heights. Male housings are made of glass-filled liquid crystal polymer (LCP), female housings are made of PBT, and both are rated for operating temperatures extending from -40°C to +125°C. The series is also rated for a minimum of 1,000MΩ insulation resistance, 10g vibration resistance, 4.5A current-carrying capacity, 100V/minute withstanding voltage, and 22–20AWG wire. Automotive Connectivity Products 
Kensington Electronics stocks JAE's innovative interconnect solutions for advanced driver assistance systems, including MX55, MX49A, and MX49C Series connectors for high-speed differential signal transmission in camera modules, MX34 Series board-to-cable connectors for active sensors, MX77A Series miniature SMT board-to-cable connectors for electronic control units (ECU), and miniature MX48 Series connectors for infotainment displays and instrument panels. The MX77A Series right-angle SMT connectors (pictured) are smaller and lower profile than most conventional automotive solutions and were designed with ADAS sensors, ECU, and battery management systems (BMS) in mind. They have ultra-compact 0.4mm terminals, a 1.8mm signal terminal pitch and a 2.1mm power terminal pitch, and a low, 9.7mm mounting height and are resistant to twisting forces, available in 4–40 positions, and rated for operating temperatures spanning -40°C to +85°C. Automotive Connectivity Products 
Smiths Interconnect
offers a 0.65mm-pitch coaxial socket as part its DaVinci 45G portfolio, which features a proprietary signal probe design that ensures long-lasting coaxial impedance accuracy and a patented IM-coated body structure that provides high-reliability and superior durability in high-speed GPU and CPU testing for vehicle-to-vehicle (V2V) communication, autonomous vehicle, IoT, 5G, AI, and deep learning applications. The 0.65mm-pitch coaxial socket delivers high-speed performance of 32Gb/s at more than 45GHz, has a 3A current-carrying capacity and excellent heat transfer properties, and is subjected to rigorous design validation, RF measurements, and custom electrical and mechanical simulations at the company's lab and engineering facilities to ensure the highest possible performance.
Amphenol RF
offers several cable assemblies especially designed to support advanced automotive applications. Its fixed-length FAKRA-to-AMC cable assemblies combine industry-standard FAKRA connectors with low-profile, microminiature AMC connectors and 1.37mm coax cable, enable easy connect and disconnect, offer color coding and keying to prevent mismating, are rated IP67 when mated, and are currently available in six standard metric lengths, with custom lengths available upon request. Ideal automotive applications for the series include dedicated short-range communication (DSRC), such as V2X and V2V technology, 360° camera systems, and advanced driver assistance systems (ADAS) like backup cameras, and ideal IoT applications include back panels, smart boxes, modules, remote control access, high-volume cable harnesses, and large, multi-connector panels. Its preconfigured 100Ω High-Speed Data (HSD) cable assemblies are designed for use in advanced automotive and agricultural applications including LVDS cameras, sensors, infotainment modules, display units, USB connections, digital symmetrical networks (DSL), headend units, and radio base stations and feature color-coded and keyed bodies to prevent mismating, push-on connections for quick and easy mating, and shielded and twisted quad cable to prevent EMI and maintain signal integrity. They are available in various configurations with a wide variety of standard lengths, are compatible with LVDS, IEEE 1394, and USB protocols, meet USCAR standards, and exhibit excellent electrical performance through 2GHz. Automotive Connectivity Products 
Like this article? Check out our other Product Roundup, New Product News, and 2019 articles, and visit our Markets Page for the latest articles in each of nine markets.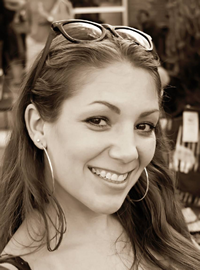 Latest posts by Christine Stieglitz
(see all)