Card-Edge Connectors
This week's Product Roundup highlights card-edge connector products from leading suppliers for applications including datacom, telecom, and consumer electronics.
Card-Edge Connector Products
Samtec's popular HSEC8 Series 0.80mm-pitch edge card sockets provide optimal signal integrity performance in rugged, high-speed, and high-cycle micro-pitch applications across multiple markets. The series features Edge Rate® contacts, which have a smooth, broad milled mating surface especially designed to minimize the effects of broadside coupling, decrease crosstalk to superior signal integrity performance, and increase cycle life, and are compatible with a variety of high-speed protocols and standards. The series is available in vertical, right-angle, and edge-mount configurations with up to 200 total I/Os and can accommodate mating card thicknesses of 1.60mm and 2.36mm (0.062" and 0.093"). It also offers options for enhanced ruggedization, including optional board locks and weld tabs for more mechanically sound connector-to-board connections and latches for mating cable assemblies. Termination options include all signal, differential pair, power/signal combo, and pass-through designs and differential pair sockets are rated at 56Gb/s PAM4 (28Gb/s NRZ).
Amphenol ICC
's new 3,000W EnergyEdge™ X-treme Card Edge Series features a revolutionary dual-contact design that offers twice as many contact points as competing card-edge connectors, achieving a 25% improvement in linear current density that allows the series to lay claim to delivering the highest linear density currently available on the market. The new series also pushes the boundaries of card-edge technology beyond 3,000W to power modern system architectures in the telecom, datacom, and industrial markets; enables up to a 23% size reduction compared to traditional card-edge connectors like the eHPCE® Series, which shares the same 43mm footprint but has lower power handling capabilities; and offers two power contact options — a dual-beam, 5.08mm-pitch contact with rated at 28A and a three-beam, 7.62mm-pitch contact rated at 42A — to provide greater design flexibility for various pad layouts. The dual-contact design is also available with options for both five or seven points of contact and silver-based plating, both of which exhibit end-of-life contact resistance of just 0.4mΩ to ensure more energy-efficient performance. The series is available in right-angle, right-angle coplanar, vertical, and straddle-mount configurations to suit a wide range of application requirements; features black, high-temperature, UL94 V-0 thermoplastic insulators, high-conductivity copper alloy terminals with GXT®-over-nickel plating; and is rated for 3000W at 12V, 1,500VDC dielectric withstanding voltage, and 200 mating cycles in operating temperatures extending from -55°C to +105°C. It is also compliant with UL, CSA, TUV, and RoHS requirements and packaged in trays. Ideal applications for the series include datacom and networking equipment, switches, telecom systems, industrial PCs, industrial controls, and industrial instrumentation.
TE Connectivity
's AMP DUOPLUG 2.5 Power Connector System for wire-to-board applications in household appliances, consumer electronics, telecommunications systems, automotive electronics, vending machines, and measuring devices is designed to the RAST 2.5 standard and supports both female-to-header and card-edge connector configurations with the same keyable female part, which employs insulation displacement contact (IDC) technology to support high-speed wire termination and achieve high production rates with no rejects. The system also features a contact protection mechanism to avoid physical damage and stubbing problems, a controlled wire termination process that defines insertion depth and guarantees proper positioning, and a reliable locking feature that also provides wire strain relief. AMP DUOPLUG 2.5 connectors are suitable for both one- and two-piece connections, are keyed in accordance to customer demands, and are available with customer-specific headers and as cable assemblies with connectors at one or both ends. They offer up to 20 pre-tinned phosphor bronze contacts on a 2.5mm centerline, accept 1.5mm PCB board thicknesses and up to 12 stranded 0.35mm2 wires, and are rated for a maximum of 2A in operating temperatures extending from -40°C to +110°C. They system is also VDE tested according to DIN VDE 40021724 and DIN EN 60998 Parts 2 and 3.
METZ CONNECT
's line of pluggable, screw-type terminal blocks includes a card-edge connector configuration. These pluggable, card-edge terminal blocks (RP995xxVDNN) fasten to PCBs using matching multipin connectors and have a lift system that makes them fittable without the loss of poles. They have gray, V0-flammability-class PA66 insulating bodies, tin-plated copper alloy (CuSn) contacts, nickel-plated copper alloy (CuZn) terminal bodies, and hexavalent-chromium-free (Cr-VI-free), M3-threaded zinc terminal screws, as well as a vertical (0°) connection direction, a 5.00mm centerline, 3.2mm clearance and creepage distances, and a 6.5mm minimum insulation strip length. They accept 28–12AWG solid and stranded wire, provide IP20 environmental protection per IEC 60529, are rated for up to 500V and operating temperatures extending from -40°C to +105°C, and are available with two standard pole sizes (02 and 06). They are also RoHS compliant and bear UL and cURus approvals. Additional pole sizes spanning 03–12 are available on demand with minimum order quantities of 5,000 pieces per item.
JAE
's SM3 Series card-edge connectors are compact, versatile, and compatible with the PCI Express® (PCIe) M.2 specification and are designed to accept multiple modules in portable and wirelessly connected equipment including notebook and tablet PCs, portable gaming devices, set-top boxes, and smart meters. The series accepts Wi-Fi, Bluetooth®, Global Navigation Satellite System (GNSS), and wireless wide area network (WWAN) modules, as well as solid-state drives (SSDs), and supports PCIe Gen3, USB 3.0, DisplayPort, and Serial ATA (SATA), Secure Digital Input/Output (SDIO), Super-Speed Inter-Chip (SSIC), Universal Asynchronous Receiver/Transmitter (UART), Inter-Integrated Circuit (I2C), and Pulse-Code Modulation/Inter-IC Sound (PCM/12S) transmission standards. These dual-row connectors are available in five styles — three top-mount and two mid-mount — with 67 contacts on a 0.5mm pitch, four polarizing keys (A, B, E, and M), and a stand-off nut that helps keep inserted cards in place and feature tin-over-nickel-plated copper alloy hold-downs, copper alloy contacts with a minimum of 0.13μm or 0.25μm gold over nickel plating in the contact area and gold flash over nickel plating in the terminal area, and black, heat-resistant, halogen-free insulators. Top-mount variants measure 21.9mm x 7.6mm (L x D) and have SMT terminations, mid-mount variants measure 25.1mm x 9.45mm (L x D) and are available with SMT or through-hole terminations, and both are available with four height profiles: 1.2mm, 2.15mm, 3.1mm, 4.1mm, the latter of which allows users to mount 1mm height parts on the bottom side of the module. The series is rated for 0.5A per pin, 50VACrms operation, 500MΩ minimum initial insulation resistance, 50mΩ maximum initial contact resistance, 300VACrms dielectric withstanding voltage (for one minute), and 60 mating cycles in operating temperatures extending from -40°C to +80°C.
ACES Connectors
' Edge Card Family is comprised of three surface-mount card-edge connector models that feature black high-temperature thermoplastic UL94 V-0 housings, high-performance phosphor bronze contacts with gold over nickel plating, brass or stainless steel fit nails with matte tin over nickel plating, and matte-tin-over-nickel-plated solder tails. The 50765 card-edge connector is designed for PCIe Gen3 applications and supports 8GT/s transmission speeds while the 52701 is designed for PCIe Gen4 applications and supports 16GT/s transmission speeds, but both models have 164 circuits on a 1.0mm pitch, measure 8.85mm in height, and are rated for 1.1A and 50VAC per pin, 30mΩ maximum contact resistance, and 500VAC/rms dielectric withstanding voltage. The 52702 card-edge connector is also designed for PCIe Gen4 applications and supports 16GT/s transmission speeds, but is available with 60, 100, 110, 160, or 200 circuits on a 0.80mm pitch, measures 7.98mm in height, and is rated for 1.5A and 40VAC/DC per pin, 40mΩ maximum contact resistance, and a minimum of 500VDC dielectric withstanding voltage. All three connectors in ACES' Edge Card Family are rated for a minimum of 1,000MΩ insulation resistance, operating temperatures extending from -40°C to +85°C, and reflow solder temperatures to 260°C.
Cinch Connectivity Solutions
' Dura-Con™ Microedge Connectors are high-density, dual-row rectangular connectors made to quickly and easily install on the edge of PCBs in rugged, high-performance applications. The series is designed and tested to MIL-C-55302 requirements and features aluminum shells with 128 or 184 gold-plated wire-form pins on a densely compacted 0.050" (1.27mm) pitch that provide seven points of contact when mated for extreme reliability. Plugs and sockets are available in standard and narrow profiles with cadmium and electroless nickel plating options, are designed to accept 25AWG solid copper wire or 26AWG seven-strand MIL-W-16878/4 wire, and offer seven stranded wire termination options: insulated wire leads, PCB claw-foot leads, PCB Coke Bottle leads, PCB right-angle A-side, PCB right-angle B-side, solder cups, and uninsulated wire leads. Wire leads are available in seven lengths: 0.5", 1.0", 2.0", 18", 24", 36", 48" and terminations can be color-coded per MIL-STD-681, gold-plated, tin-plated, white, or yellow. The series is rated for 3A, 8mΩ contact resistance, 600VACrms dielectric withstanding voltage at sea level, and operating temperatures extending from -55°C to +135°C.
Newark element14
stocks SpeedEdge™ edge-card connectors from Molex. Part of the high-density, high-speed, and low-profile SpeedMezz Connector Family, which features common footprints amongst its SpeedEdge, SpeedStack, and SpeedField receptacles for enhanced design flexibility, SpeedEdge connectors deliver high-density signal solutions with data rates of 40+Gb/s per differential pair, are rugged enough to safely mate with relatively thick and blunt PCBs in high-cycle applications, and are available in vertical and right-angle configurations with mated heights as low as 7.0mm and 60 or 82 gold-plated copper alloy contacts on a 0.80mm pitch. The small, lightweight surface-mount connectors also offer PCB locator and retention features for added mechanical strength and SMT solder tails with pin-in-paste solder nails for superior signal integrity compared to press-fit connectors. They are rated for a maximum of 1A per contact, a maximum voltage of 250VAC, and operating temperatures extending from -40°C to +105°C. Ideal applications for the RoHS-compliant series extend across the datacom/telecom, military, medical, consumer, and automotive markets and include routers, servers, switches, base stations, remote radio antennas, scanning equipment, cameras, and infotainment systems.
AirBorn
's R-Series® high-density rectangular connectors are qualified to MIL-DTL-55302 and available in an extensive array of termination, configuration, mounting, and hardware options all designed to stand the test of time in harsh-environment military and defense applications. The series has been proven to deliver consistent performance in mission-critical applications — including the Space Shuttle and Mars Rover — for more than 30 years and is available in straight, right-angle, I/O, and space- and cost-saving card-edge configurations with two, three, four, or six rows and 10–604 quad-redundant, four-point contacts on a tight 1.905mm (0.075") pitch that ruggedly and reliably maintain contact with mating pins even when subjected to extreme vibration. The series also offers through-hole, compliant pin, press-fit, surface mount, crimped wire, and solder cup terminations and is made in the USA. Ideal applications for the series include avionics and global positioning systems and space and deep-sea exploration equipment.
Materion
's Alloy 390 and Alloy 390E enable design flexibility ideal for the development of small-form-factor power and signal interconnects employed in harsh environments, including burn-in and test sockets, production sockets, power connectors, card-edge connectors, handheld and portable electronics, automotive power applications, switches, relays, sensors, and controls. Alloy 390 copper beryllium alloy (UNS C17460) offers the high strength of Alloy 25 (C17200) combined with the electrical conductivity of Alloy 3 or Alloy 174 (C17410 or C17510), while Alloy 390E provides the same, but with greater formability. Both materials exhibit high conductivity, which helps maintain the flow of electrical and thermal energy, reduce device operating temperatures, and improve device battery life; exceptional stress relaxation characteristics, which helps retain contact force at elevated temperatures to ensure high-reliability performance; robust resilience, which enables large displacement tolerances and prevents permanent deformation; and excellent fatigue strength, which reliably prevents contact force degradation over even long lifecycles.
Like this article? Check out our other Product Roundup, New Product News, and 2019 articles, and visit our Markets Page for the latest articles in each of seven markets.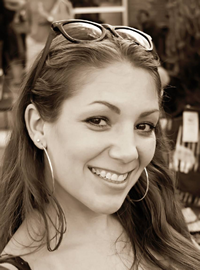 Latest posts by Christine Stieglitz
(see all)