Binder-USA Angled M8 Connectors with Screw-Clamp Termination
Binder-USA Angled M8 Connectors with Screw-Clamp Termination is announced

Binder-USA is pleased to announce a new angled M8 field-attachable connector with screw-clamp termination. The screw-clamp termination makes field-assembly simple by eliminating the requirements of special tooling. The M8 connectors are commonly used for sensors and actuators in the automation and industrial industries.
The Series 768 field-attachable connectors are available with three and four gold-plated contacts. The connectors can withstand a maximum of 60-30V and up to 4A per contact. Cables with an overall diameter of 3.5 to 5mm and wires between 26 and 20 AWG can be used. When fully mated, an IP67 rating is retained to ensure protection from liquids and debris.
Mating pre-wired and PCB-mounted receptacles are available for a complete connecting solution.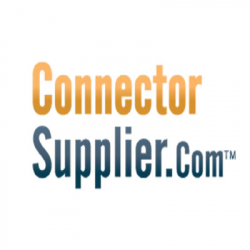 Latest posts by Connector Supplier
(see all)